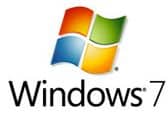 Windows Vista got a blank screen with the progress bar at the bottom of the screen. The "not so public" release of Windows 7 (Build 6801) had a different boot screen than Vista, but still no where fancy.
One of the latest build of Windows 7 though, made a new appearance on the boot screen as can be seen on this video below:
It certainly is nice to see a better looking boot screen, but again, I don't really care about it. Unless you have a very slow computer, you'll probably won't be seeing it for long. I don't even need to restart my computer as often anymore now, thanks to the new Vista's Sleep feature.
It won't be long now til this build gets leaked on the web, if not already ;) *checking the web*