Logitech Lift Vertical Ergonomic Mouse Review – I'm over 40 years old and all those decades of mouse clicking and swiping have made their way into my wrist and arm. Using a regular mouse (no matter how comfortable it is) for a prolonged amount of time will either give me discomfort on the wrist or a swell on the tennis elbow area.
So when the Logitech MX Vertical Ergonomic mouse was released, I swore that it was the most ergonomic and comfortable mouse I've ever used. And it stood true for the past 3 years. I work as a software developer and usually game at night, so it's important to have the right mouse for different activities.
But I've never realised that there is something better – the Logitech Lift. It's practically similar to the Logitech MX Vertical but has a smaller design and a few important updates that further increase its comfort. My small hand has practically been longing for this without my knowledge.
Can it surpass Logitech's best ergonomic mouse and maintain our best ergonomic mouse title? Let's find out.
Logitech Lift Review – Unboxing and Packaging Contents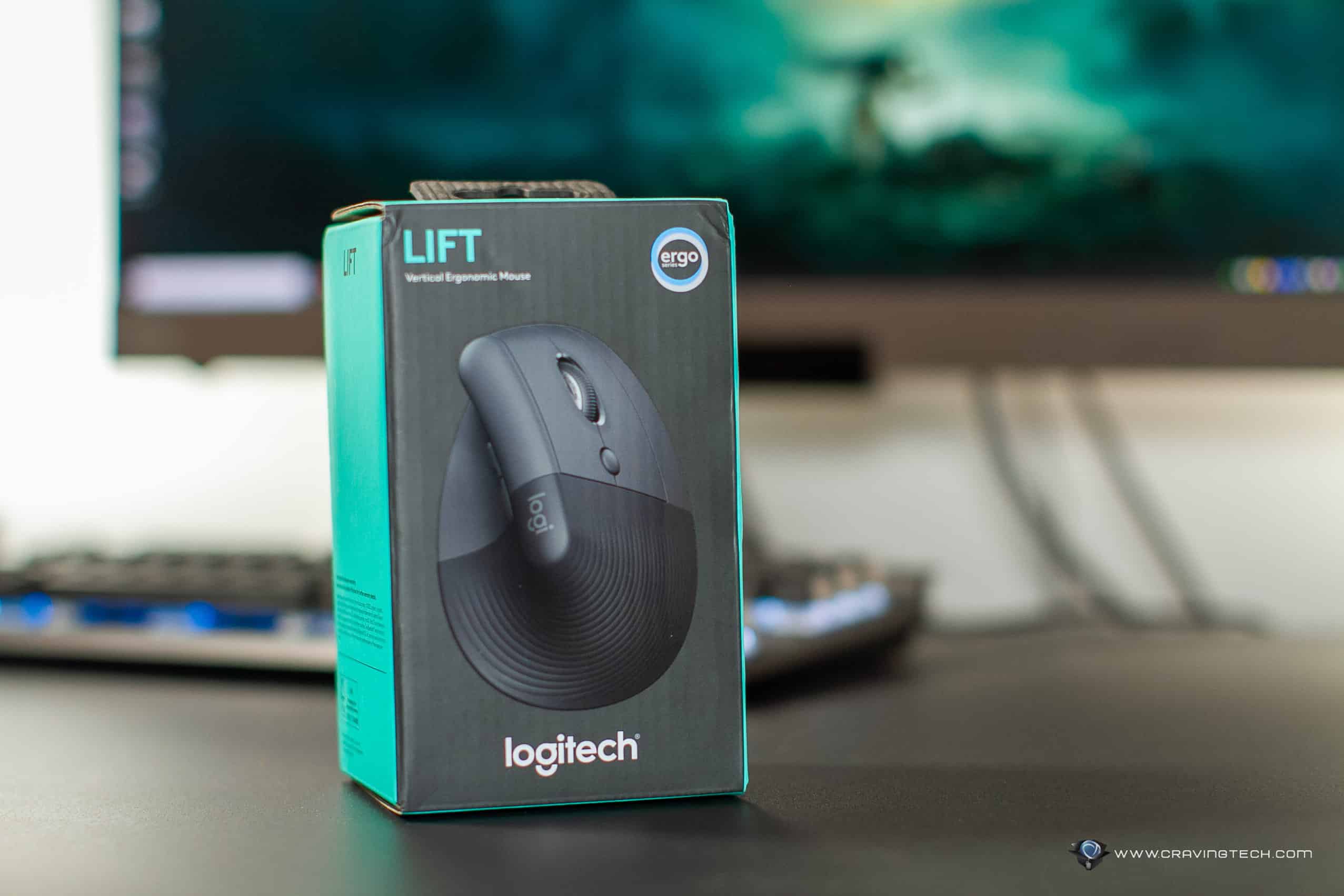 Logitech Lift Review – Design & Features
The design idea is that your hand will be in a more natural position when using a vertical mouse like the Lift, or what the ergonomic experts say a "Handshake" position. This lets you glide the mouse using your arm and not your wrist. Also, if you are using a regular mouse, you may notice that you are actually twisting the muscle in your arm. If you have existing wrist pain or carpal tunnel syndrome, an ergonomic mouse like the Lift is going to help you tremendously.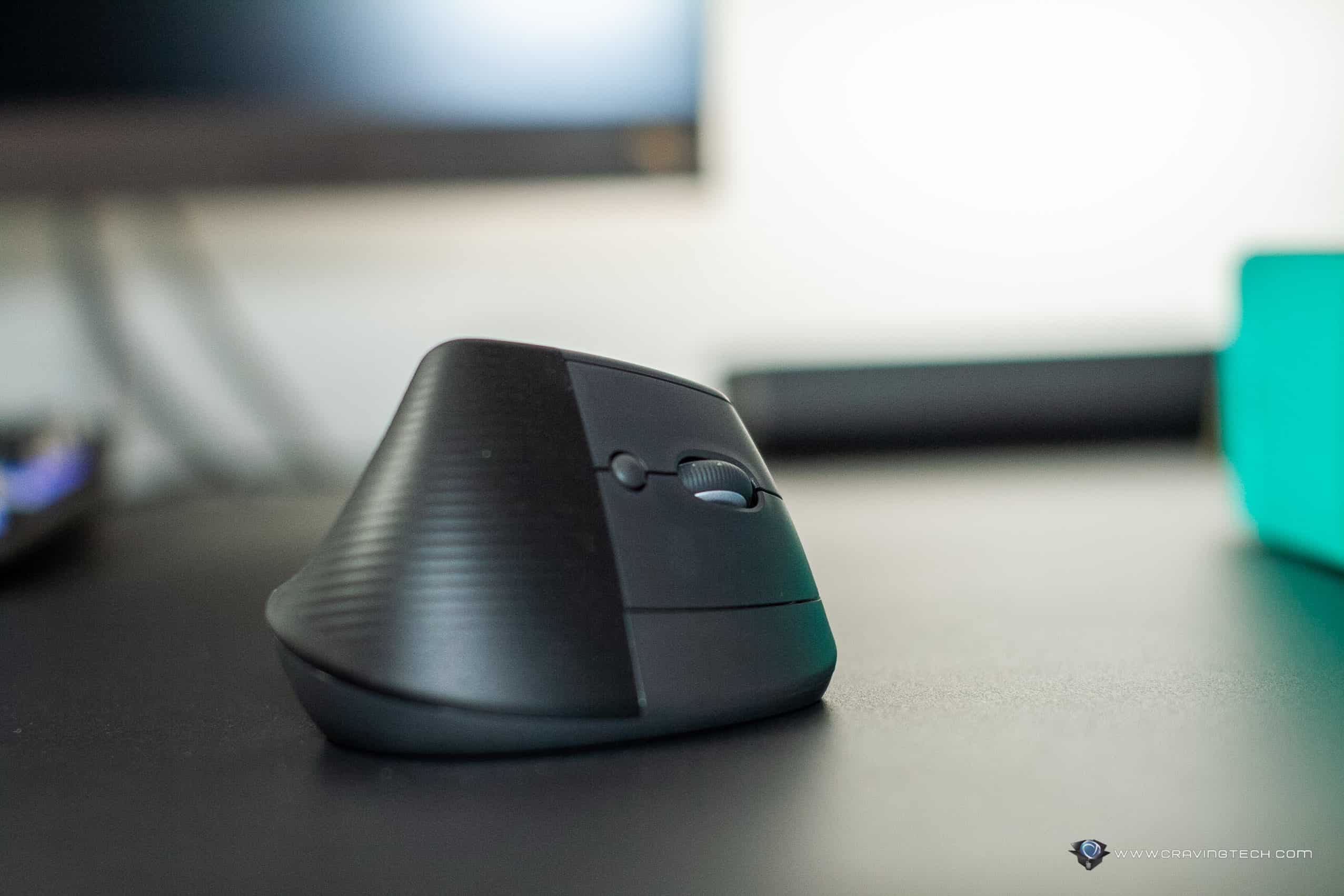 I did have a wrist pain a few years ago but ever since I used the MX Vertical (and now Lift) for working, combined with an ergonomic keyboard like the Microsoft Sculpt or Logitech Ergo K860, the pains are now gone completely.
Compared side by side, we can clearly see the difference in size. According to Logitech, the Lift is more suitable for small and medium hands – and I concur. The Lift definitely feels more comfortable to hold and glide with my small hand and I can also notice the difference in the buttons' tactile feedback. Logitech Lift buttons feel softer to press, quieter, and take less effort to register. I am happier with Lift but if you have larger hands, you should stick to your Vertical MX as your Logitech's best ergonomic mouse.
There is also a softly textured grip material where the palm and right thumb lie which makes the mouse even easier to grip and move around.
Through the Logi Options+ software, you can reprogram the mouse buttons to any shortcuts you like. You can even save different shortcuts on different apps which can improve your productivity.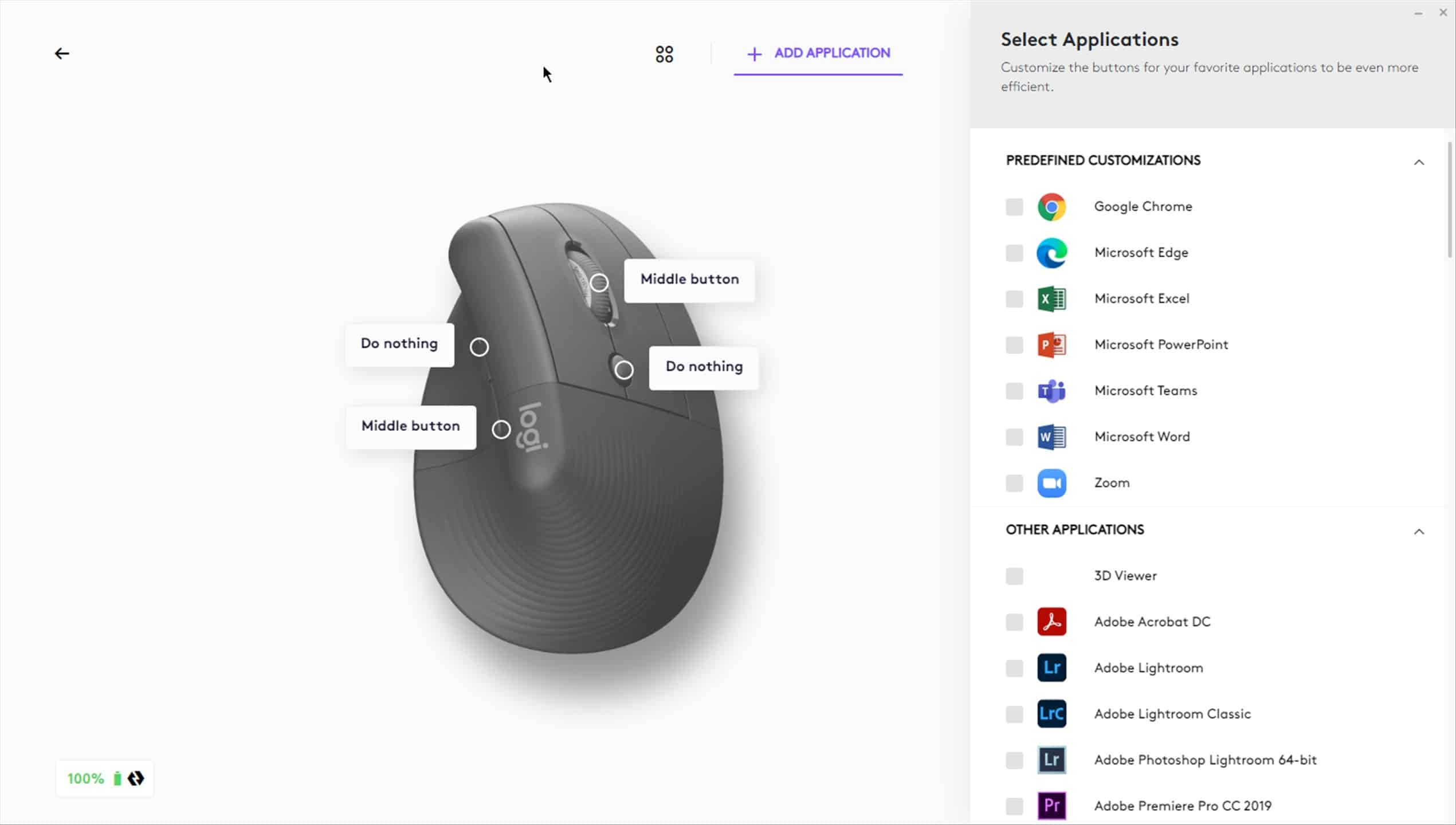 You can connect up to 3 Bluetooth devices and switch quickly between them using the Easy Switch button (located at the bottom of the mouse). If you use a laptop and desktop at the same time, for example, this allows you to use just one mouse for both devices. Even better, thanks to Logitech Flow technology, you can switch between computers simply by moving your cursor to the edge of the screen. The behind-the-scene tech will handle the seamless switch as if you are only using one computer with two monitors. I usually work with my desktop so I haven't really been testing these but they do sound awesome.
Now, there is another new design decision here with the Logitech Lift and at first, I didn't like it at all. Logitech Lift is powered by a single AA battery – compared to a rechargeable battery on the MX Vertical mouse. You may notice this while looking at my packaging content photos earlier. Honestly, I've never liked the feeling of having to replace batteries and wasn't sure why Logitech doesn't make the Lift mouse rechargeable through USB-C.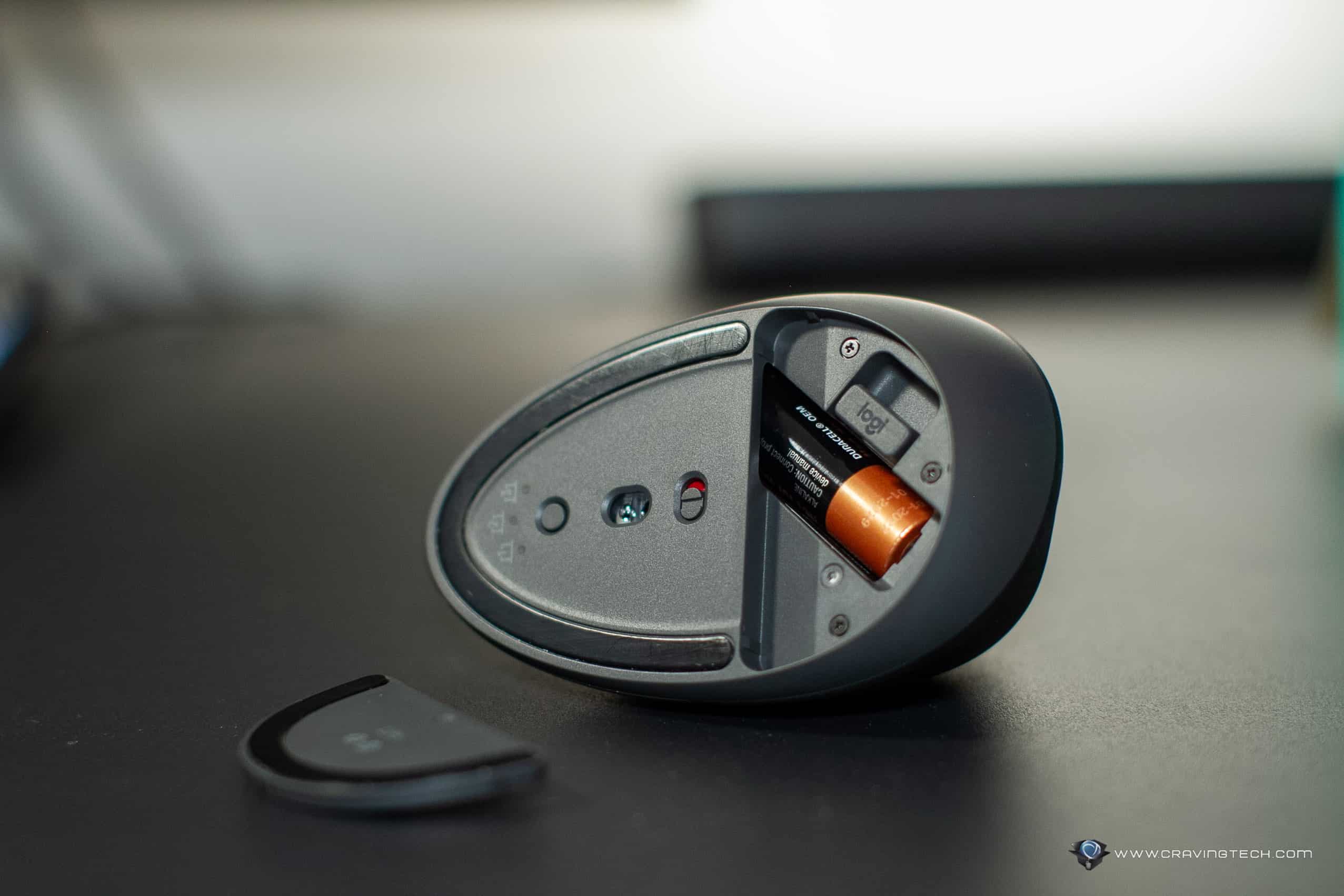 However! After using this mouse for about 3 weeks (I use it non-stop for working on weekdays from 9am to 5:30pm), I'm really surprised to see that the mouse battery is still at 100%! According to Logitech, you can get up to 2 years of battery life and it looks like the statement is true. Having the AA battery now makes sense and is simpler than having to recharge the mouse more frequently.
Connection wise, you can either connect using the Logi Bolt USB receiver or Bluetooth. I honestly don't know which one gives you better battery life but I am using the wireless receiver at the moment.
Logitech Lift Review Conclusion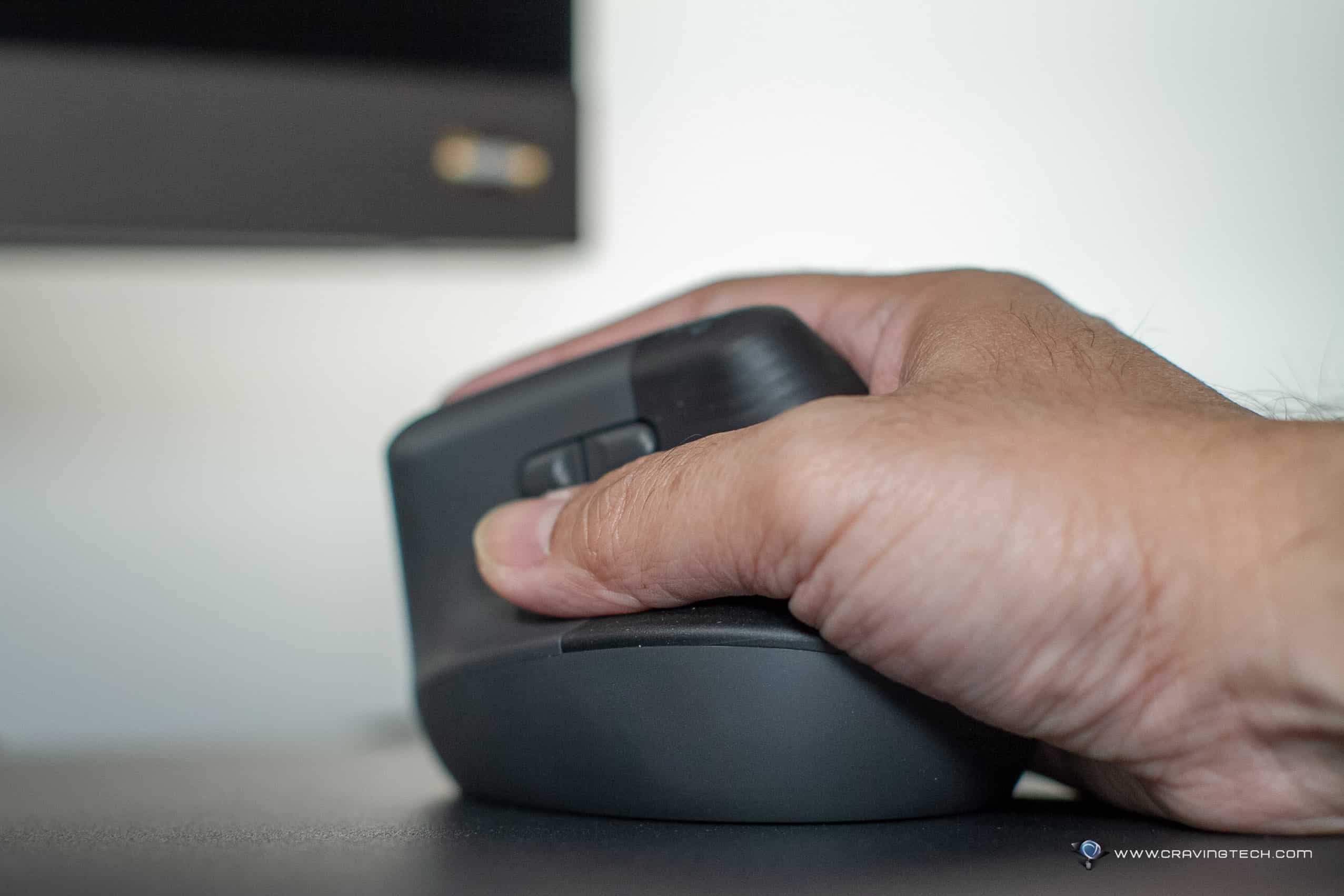 Logitech Lift has taken "the most comfortable and ergonomic mouse" title from Logitech MX Vertical. It has smaller dimensions for small and medium hands, softer and quieter buttons, and a crazy-long battery life with just a single AA battery.
You can also connect it to multiple devices and switching between them is seamless through Easy Switching and Logitech Flow. It's quite amazing how the team at Logitech can manage to pack all these into a smaller package, yet makes it even better than the original.
Logitech Lift is definitely Logitech's best ergonomic mouse, and the best ergonomic mouse I've ever had and used. It's also a must buy for those looking to improve productivity while working with multiple devices and apps. It retails for A$129.95 and available now for purchase in three different colours (Graphite, Rose, and White) at Logitech website or retailers around Australia. Also available at Amazon.com.
Disclosure: Logitech Lift Vertical Ergonomic Mouse review sample was supplied for reviewing
Logitech Lift Vertical Ergonomic Mouse Review
Summary
Logitech's most ergonomic mouse for small and medium hands, while improving your productivity to work with multiple devices and apps
Pros
Ergonomic mouse
Comfortable to use, grip, and glide
Love the tactile feedback on the buttons; soft and quiet feel
Programmable buttons with different apps
Can switch between 3 devices easily and intuitively
Very long battery life even when being used non-stop
Cons
Uses AA battery (i.e not rechargeable) but it has a really long battery life
Wish the scroll wheel resistance can be configured