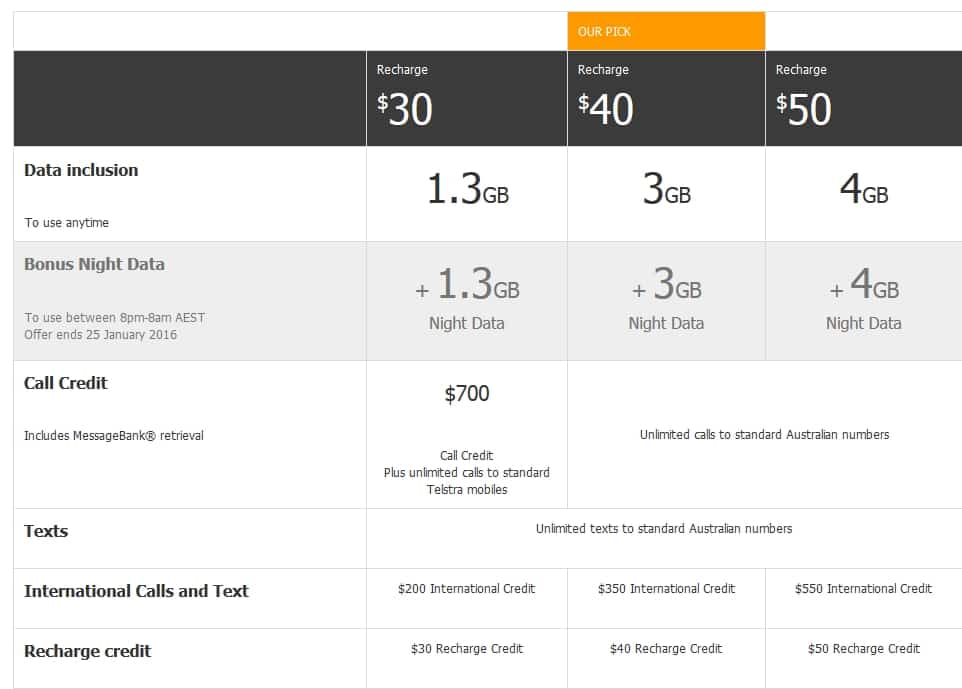 Starting from today, if you do a recharge (or activate) the Freedom Plus pre-paid offer from Telstra, you are in for a treat especially if you make quite a lot of calls.
Now, with just $40 per month, you get unlimited calls to standard Australian numbers, which include local and mobile numbers, MessageBank® retrieval, plus calls to 1300/1800 numbers (and we all know how long we usually have to wait to get through a real person at these numbers).
Here are the changes to Telstra Freedom Plus Pre-Paid offer:
Prior to the 9th of November:
$30 = $250 Call Credit + unlimited calls to standard Telstra Mobiles
$40 = $750 Call Credit + unlimited calls to standard Telstra Mobiles
$50 = $1,500 Call Credit + unlimited calls to standard Telstra Mobiles
From the 10th of November onwards:
$30 = $700 Call Credit + unlimited calls to standard Telstra Mobiles
$40 = Unlimited calls to standard Australian numbers
$50 = Unlimited calls to standard Australian numbers
International calls do get trickier. Previously, it would be deducted from your call credits but on the updated plan, you will get a separate credit:
$30 = $200 International Credit
$40 = $350 International Credit
$50 = $550 International Credit
Depending on how often you make international calls on your mobile, you may or may not be happy with the change.
However, having not to worry about how much call credits you have left after numerous long calls for just $40 a month is definitely something to ponder on.
As for the data you get from the pre-paid offer, Telstra offers:
$30 – 1.3GB + 1.3GB Night Data
$40 – 3GB + 3GB Night Data
$50 – 4GB + 4GB Night Data
Other telcos offer a variety of bonuses, such as an extra 1GB of data a month or even extra generous data to use over the weekend. However, what I love most about the pre-paid offer from Telstra is the way you can use your recharge credits.
When you recharge, say, $40 a month, you will also be getting a $40 recharge credits, apart from the other benefits explained above. You can then use these recharge credits on bonuses, rather than leaving them go to waste.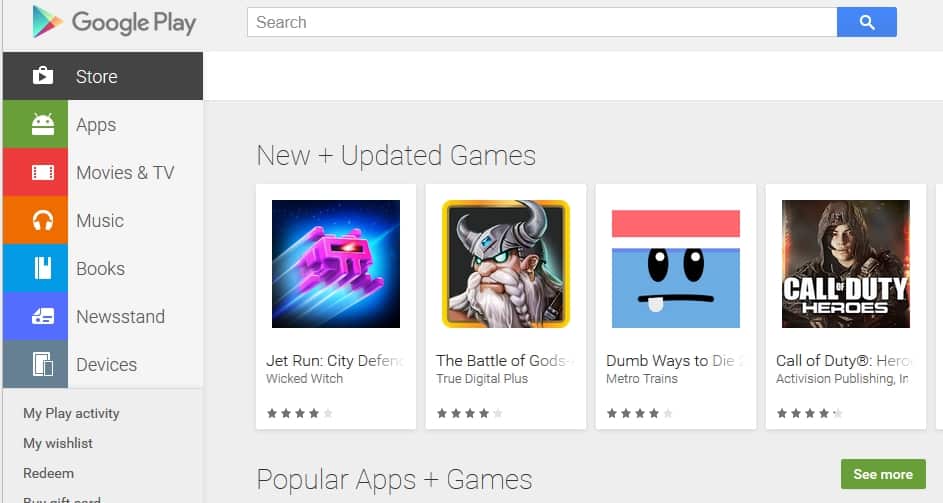 Ways you can use Telstra Pre-Paid Recharge Credits:
Subscribe to Telstra Mobile Foxtel.
For just $8 a month, you can get access to major news channels like Sky News, BBC World News, Fox Sports News, and CNN. Sports fans (AFL, etc) will have to go for $20 a month out of their recharge credits to have access to 4 extra sport channels. Check the link above to find out what other channels you can watch with your spent credits.It is also unmetered on the Telstra network, so you can watch as often as you like, while commuting to school or work.
Google Play Store purchases
Yes, you read that right. You can purchase anything on Google Play Store with your Telstra Pre-Paid recharge credits (as long as they cost under $100, with a maximum of $500 total transaction a month): apps, games, books, music, and even movies.
Once you use an Android phone with your Telstra Pre-Paid SIM Card in it, you will see a new Billing method (to use your Telstra account) upon purchase.
Subscriptions
This includes subscription services like Google Play Music, PrivateInternetAccess (a popular VPN I personally use at home), and even an Office 365 subscription. The upcoming YouTube Red subscription model (and hopefully Apple Music) is also worth the wait. Unfortunately, Spotify and Netflix do not support this payment method at the moment this article is written.
In-app purchases
Wishing to get more filters on your favorite photo editing app? Or how about getting the upper-hand at Hearthstone with more Legendary cards? You can make use of the recharge credits to further enhance the experience on an app or game you like.
Best of all, if you are using an iPhone or Windows Mobile Phone, you can make an in-app purchase on a spare Android phone and have the purchases available to all platforms (assuming they have linked accounts, like VSCO or Hearthstone).
There are even more ways to take advantage of your recharge credits (feel free to read the Whirlpool wiki to ahem, unlock the whole potentials).
Even if Telstra does not offer the most data allowance compared to the other Telcos, it certainly gives the most value.
Being able to use your recharge credits to subscribe to Microsoft Office 365, VPN service, Mobile Foxtel, Google Play Music, make purchases at Google Play Store, and even in-app purchases (gems on games, filters on photo editing app, in-game currencies, and Hearthstone card packs/other in-game purchases) mean that you can save lots of money and even get a well-deserved treat in-between each recharge.
Not to mention that Telstra network also has one of the best mobile coverage in the country.