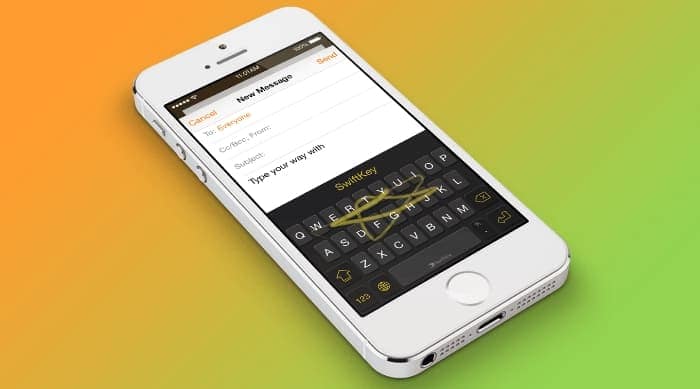 SwiftKey Keyboard is a great third party keyboard for Android (read Craving Tech's review on SwiftKey). We already know that it's coming for the iPhone, iPad, and iPod Touch on iOS 8.
Another good news is that SwiftKey Keyboard for iOS 8 will be available by the time iPhone 6 and iPhone 6 Plus are out. To be exact, it should be available at Apple Store on Wednesday, September 17.
All the awesome functionalities is there, including SwiftKey Flow, which I love the most. With SwiftKey Flow, you can do crazily fast typing (or swiping) with SwiftKey. It can also learn the words you normally use (such as slang) in your messages, emails, facebook, etc. SwiftKey also has lots of languages (apart from English), which is one of the reasons why I love SwiftKey.
Unfortunately, only these languages are available at launch: English (UK, US, AUS, CA), Portuguese (PT, BR), French (FR, CA), German, Italian, Spanish (ES, US, Latin America). I hope that they can release the other languages (that are available already on Android) real soon.
Source: SwiftKey blog post