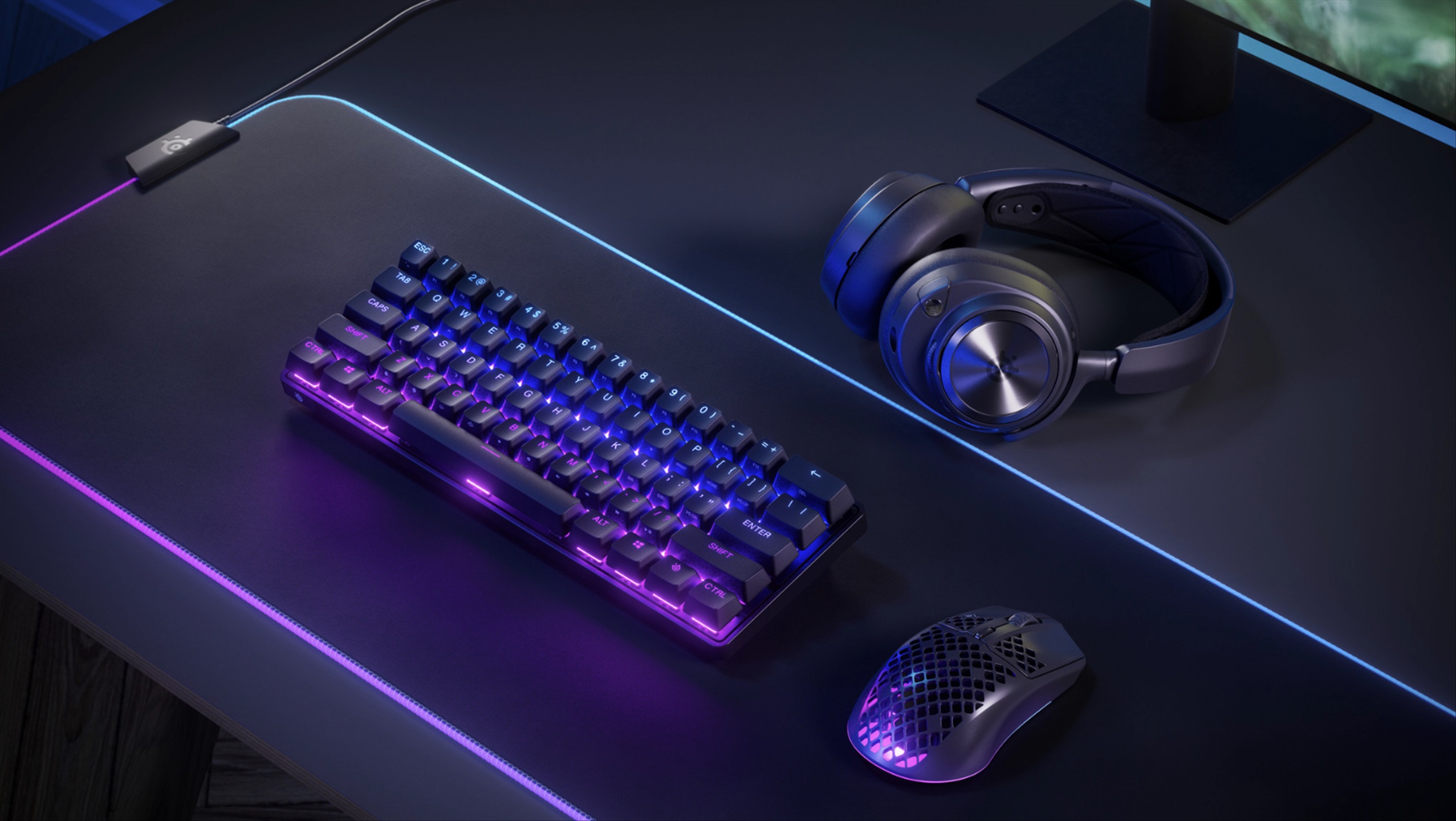 SteelSeries Apex Pro is still a formidable, mechanical gaming keyboard equipped with OmniPoint switches, allowing you to fully adjust the actuation point per key. This makes the keyboard the most customisable gaming keyboard ever with actuation point as low as 0.4ms. Make sure to check our review back in 2020 for this awesome keyboard.
But those who want a shorter, compact version for their desk had to go for the TKL version, until now.
The mini versions are now here: the Apex Pro Mini and Apex Pro Mini Wireless. They come with a 60% form factor (even smaller than a TKL or TenKeyLess) but powered by the OmniPoint 2.0 switches which has 11x faster response time, 10x faster actuation, and 2x more durable than standard mechanical switches.
The next generation of OmniPoint switches can now operate between 0.2mm and 3.8mm which means you can have even faster response times than before! The OmniPoint 2.0 also allows gamers to program two actions with a single key so you can execute combos or do quicker actions like equipping a grenade and throwing it with just a single key. This feature is called Dual Action keypresses.
You can opt for the wired or wireless option on the Apex Pro Mini. The wireless version supports both 2.4GHz and Bluetooth and will certainly make your desk tidier than ever without sacrificing performance. According to SteelSeries, FaZe Karrigan became the first pro gamer to win a CS:GO major using a wireless keyboard (Apex Pro Mini Wireless). So that's pretty cool.
SteelSeries Apex Pro Mini and Apex Pro Mini Wireless – Release Date and Price
The Apex Pro Mini Wireless retails for $499 AUD and the Apex Pro Mini (wired) retails for $399 AUD. They are both available now worldwide at SteelSeries website and retailers.