As Australians, we are often treated to retail prices so high that many of us turn our heads to online stores. Items (especially electronics) are much cheaper in the U.S. and can save us hundreds of dollars at times. That, with shipping cost included. I remember a friend who managed to save about $1,500 by buying a guitar (um, it was a really good guitar) from a U.S store.
During Cyber Monday, buying computer hardware, consumer electronics, and gadgets from a U.S. online store can save us even more.
Cyber Monday happens on the Monday after Thanksgiving (December 2 in the U.S), where shops are slashing their prices to encourage people to shop online. There are tons of great products to be bought with significant amounts of savings on this day, every year. It's a perfect day for us to go on our shopping spree.
Recommended items to look out for on Cyber Monday
[1] Samsung 840 EVO-Series 120GB SSD (from Amazon)

This 2.5-inch SATA III Solid State Drive is one of the most popular SSDs out there. It has glowing reviews everywhere, thanks to its massive speed in both reading and writing data.
If you are still using a traditional HDD (Hard Disk Drive) on your PC, I'd highly recommend upgrading to SSD and see the difference in speed. If you already have one, well, it doesn't hurt to have more, right? You can install more games in the extra SSD for shorter loading screens and faster performance.
Samsung 840 EVO-Series 120GB SSD can be bought at Amazon for 99.99 USD
[2] Leap Motion (from LeapMotion.com)
Ever heard of Leap Motion? It's basically a sleek, tiny device, which allows you to use your computer by gestures alone. Simply point, reach, wave, and grab. The size of the device is so small that you will barely notice it lying on the desk.
Supported apps and games for the Leap Motion controller are being added/updated gradually but for now, you can already play Cut The Rope and Fruit Ninja with your hands. Or how about drawing in the air with your hands on Adobe Photoshop?
Leap Motion is available for both Windows and Mac and priced at 128.99 USD.
[3] A Lightsaber from ThinkGeek.com
You know you want it. You've been watching Star Wars day in day out and you have that irresistible urge from the Force. Whether you are heading to the Dark or Light Side, your training will not be complete without… a real Lightsaber.
This Lightsaber from ThinkGeek has the accurate light and sound. The light will fade in from the bottom to the top like the real thing (obviously, with sound). Now you don't have to use your $2 cheap sword and make your own funny sound with your mouth.
May the Force be with you! Or if not, you can still gift Star Wars Force FX Lightsaber from ThinkGeek to your geeky friend for 134.99 USD.
[4] Razer BlackWidow 2013 Mechanical Gaming Keyboard from FrozenCPU.com
Once you go mechanical keyboard, you'll never want to go back. The mechanical keyboard makes it effortless to type, so you can chat or play games for hours comfortably.
Razer is one of the leading gaming peripheral manufacturers in the world and the BlackWidow keyboard is their most popular gaming keyboard to date. Even if you don't game, a mechanical keyboard is still a great keyboard to own. The Razer BlackWidow 2013 is available at FrozenCPU for 99 USD.
[5] Apple TV from B&H
Stream photos and videos directly from your Mac, PC, or devices to your HDTV. Simply connect this device to your TV with an HDMI cable and off you go!
If you own an iPhone or iPad, you can use AirPlay to directly stream the media from your iDevices to your TV instantly. It's perfect when you want to watch trailers/movies, play games, or show photos off directly from your iPhone or iPad. You can play 1080HD content through the Apple TV and stream from available online services directly.
Apple TV is available at 95.99 USD at B&H
[6] Plants vs Zombies Singing Sunflower from ThinkGeek.com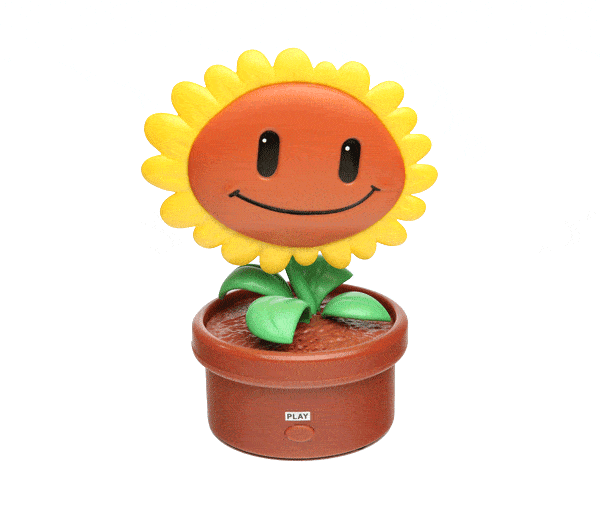 Who doesn't love playing the Plants vs Zombies game? This cuddly, lovely Sunflower will sing "There's a Zombie on your lawn" (Plants vs Zombies soundtrack) while dancing to the tune. There is an option to set the volume to either Low or High. It's powered by AA batteries.
It only costs 29.99 USD at ThinkGeek which makes it a perfect, affordable gift for your loved one.
GE Money 28 Degrees Card  – No International Transaction Fees on Purchases
The only problem, though, is that you'd normally still have to pay a currency conversion fee and/or an international transaction fee to your financial institution when you use an Australian credit card for the purchase. When I purchased a stage's sound monitoring solution for our music band at an US online retailer, I ended up having to pay an extra 27.48 AUD (International Transaction Fee).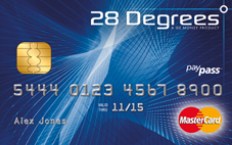 Introducing the 28 Degrees MasterCard from GE Money, which has no international transaction fees on purchases and no currency conversion fees. The card allows you to make the most out of Cyber Monday so you can shop without having to worry about these fees.
It's a great solution for those who regularly make purchases in U.S dollars or from a U.S. online store (whether it's Cyber Monday or not). There is also no annual fee and you can have up to 55 days interest free on purchases made with the 28 Degrees MasterCard, subject to terms and conditions.
Find out more about 28 Degrees MasterCard by GE Money and applying for one.
The Giveaway
What do you think of the recommended items above? Thanks to GE Money, readers of Craving Tech are given a chance to win an item of your choice (from the Recommended Items section above, up to the value of $200). All you have to do is simply answer this question:
Are you an online shopper? Have any horror stories or been stung by currency conversion fees? Share your stories for a chance to win!
in the comment section below, along with the item you'd like to win. Also, please make a visit to 28 Degrees product page.
One winner will be selected and the prize will then be shipped to your door. All the best, everyone!
This blog post has been paid for by 28 Degrees, with limited input. The opinions and views set out in this post are the writer's alone and do not represent the opinions and views of 28 Degrees or GE Capital Finance Australia (ABN 42 008 583 588), trading as GE Money, Australian Credit Licence Number 392145. Save for the 28 Degrees MasterCard, GE Money is not associated with and does not recommend any of the products, goods or services described. You should determine if the 28 Degrees MasterCard meets your objectives and requirements before applying.