While I was holidaying in Bali last week, I e-attended the Seagate press event for the launch of their new gaming storage solution devices: the Seagate FireCuda 520 PCIe Gen4 x4 SSD, FireCuda  Gaming Dock, FireCuda Gaming SSD, and the Barracuda Fast SSD.
We've got an early sample of the FireCuda 520 PCIe Gen4 x4 SSD and seen first-hand how crazy fast it is on the X570 motherboard. So, make sure to check the Seagate FireCuda 520 review out!
Apart from the FireCuda 520 official announcement, here are the other new gaming solutions announced by Seagate:
FireCuda Gaming Dock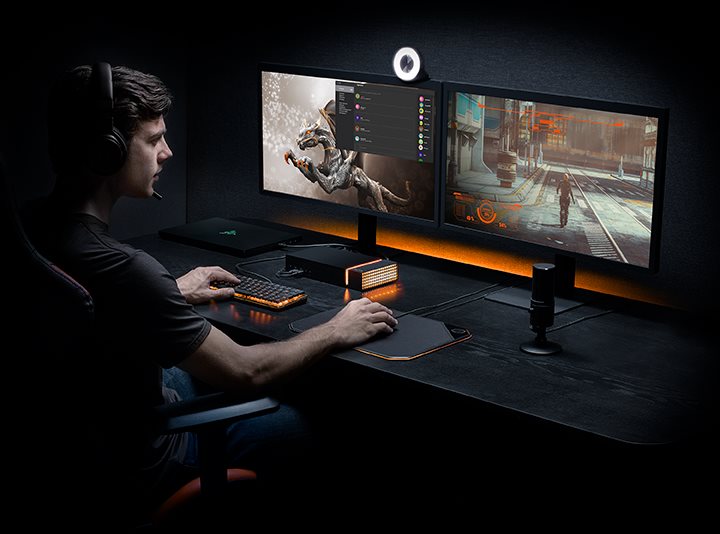 Seagate's FireCuda Gaming Dock is a high-performance storage solution offering the simplicity of a one-cable connection to all of your peripherals. It has a built-in 4TB 3.5″ HDD and also a PCIe Gen3 NVMe M.2 SSD expansion slot (i.e an empty slot) so you can expand and upgrade the storage with any PCIe Gen3 NVMe SSDs like the FireCuda 510. You can also technically plug the FireCuda 520 as it's backward compatible, but you won't be getting the Gen4 x4 speed.
In addition to the Thunderbolt 3 laptop connector, the FireCuda Gaming Dock includes a Thunderbolt 3 accessory port, DisplayPort 1.4, RJ45 ethernet network port, a 3.5mm audio-in/mic port, 3.5mm audio-out port, four USB 3.1 Gen2 ports, and a USB 3.1 Gen2 charge port.
It's a pretty cool setup where you can just plug your gaming laptop to the dock and have all things ready for you on the desk (i.e your mouse, keyboard, and monitor set up). Seagate FireCuda Gaming Dock retails for AU $599 and available in March 2020.
FireCuda Gaming SSD
Also an interesting new product from Seagate is the FireCuda Gaming SSD, which is a portable gaming drive similar to the WD Black P50 I reviewed earlier this year. It supports USB 3.2 Gen2x2 with the support of up to 2,000 MB/s speed, and up to 2TB in capacity.
Seagate FireCuda Gaming SSD is basically a "portable, USB pluggable" FireCuda NVMe SSD in a casing so you can just plug it to your computer's USB and carry the gaming drive around with you.
It also has an RGB LED that you can colour-customise and hey, we all love those RGBs. FireCuda Gaming SSD retails for AUD$299 (500GB), AUD$399 (1TB) and AUD$759 (2TB) and will be available later this year (May 2020).
BarraCuda Fast SSD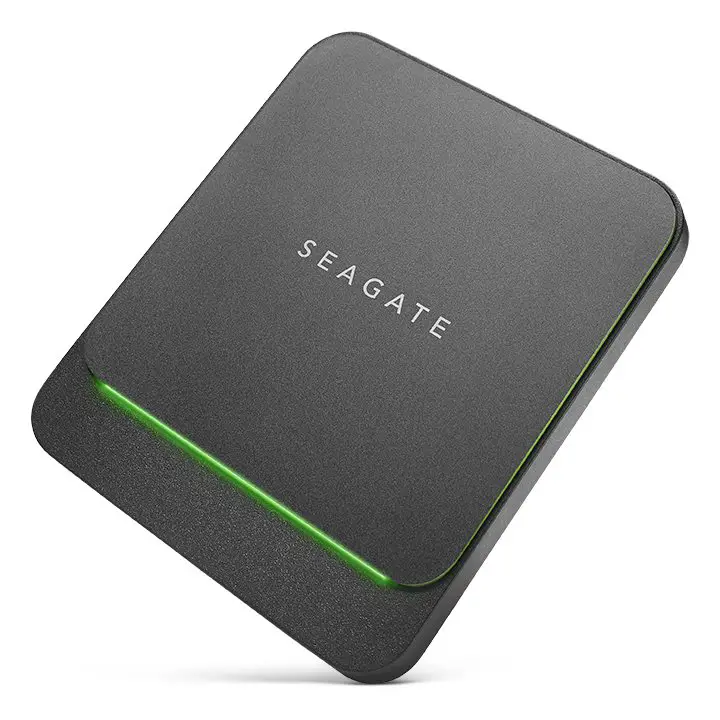 BarraCuda Fast SSD is also a portable, pluggable SSD which is similar to the FireCuda Gaming SSD, but more budget friendly at the expense of speed. It's basically a SATA SSD external drive, which means that the speed will not be as fast as an NVMe SSD like the FireCuda's. BarraCuda Fast SSD has a read/write speeds of up to 540 MB/s which aren't bad and supports USB 3.1 Gen2 Type-C port.
Seagate's Toolkit with simple backup and sync is also included for an easy backup solution, and a complimentary two-month subscription to Adobe Creative Cloud Photography Plan.
BarraCuda Fast SSD retails for AUD$169 (500GB), AUD$289 (1TB) and AUD$599 (2TB) and will be available next month (April 2020).