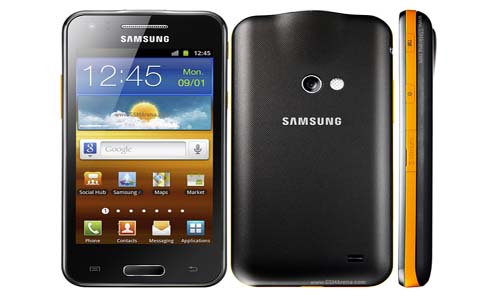 Samsung Galaxy Beam – If you have ever wondered how useful it would be to have an HD projector built into your smartphone, then one of Samsung's latest innovations – the Galaxy Beam – is the model for you.
When released it will be a world first; it will be the only Android projector smartphone on the market. It promises the capability of being able to share a variety of content, including video clips and interactive games with an HD projection capability of up to 50" (127cm) wide, which can be shared anywhere that there is a flat surface.
It's an interesting prospect to be able to beam photos, documents and slide presentations as well as play an Angry Birds game for a whole group to share, straight from your phone. As hands can get a bit wobbly while trying to holding things steady for long periods, Samsung is also working on accessories such as stands.
As all the Galaxy Beam needs is a ceiling or wall to point its high-brightness 50 lumens projector at, Samsung say the new phone 'transforms any room into a mini home theatre'.  With a thickness of 12.5mm it is still reasonably slim, making it a portable, convenient option and has the advantage of the stylish design typical of the Galaxy range.
The phone itself has a specification of Android 2.3 Gingerbread, (rather than its latest Android 4.0 Ice Cream Sandwich) with a 1.3GHz dual-core processor, which will give users a versatile set of features and user friendly interface. Its 8GB of memory allows a reasonable amount of storage and there is also a 5-megapixel camera on the back for you to build your photo album with.
Samsung have yet to confirm a UK release date, but indications are that it is likely to be around June/ July this year.  Keep an eye out for great deals on Samsung phones at Phones4U.
Note: This is a guest post written by Maria Green