"Knock knock! Who's there? It's Jamie. Jamie who?". It was Jamie Siminoff's introduction on Shark Tank when he was pitching for investment back in 2013. Jamie Siminoff is the founder of Ring, and back then it was called Doorbot.
Unfortunately, no sharks were willing to bite.
Cuban, O'Leary, Herjavec and friends must be kicking themselves now considering Amazon bought Ring for more than 1 billion in 2018. That's how I remember the inception of Ring.
Ring has certainly come a long way since then, and we're going to review the Ring Video Doorbell (2020 Release) here.
Since I'm replacing my Ring Video Doorbell 1st Generation with the 2nd Generation model, it's good to know the difference between those two.
The main difference is the video resolution, customisable motion zones, and an upgraded mounting setup. The 1st Gen is also only 720p, where the 2nd Gen is 1080p (Full HD)
So what do you get in the box?
Ring Video Doorbell (2020 Release)
Micro USB Charging Cable
Mounting Bracket
Installation Tools and Hardware
User Manual
Security Sticker
Tech Specs
Dimensions: 62mm x 126.5mm x 28mm
Colours: Satin Nickel / Venetian Bronze
Video: 1080 HD Video, Live View, Night Vision
Motion Detection: Advanced Motion Detection with Customizable Motion Zones
Field of View: 155 Degrees
Power: Runs on a built-in, rechargeable battery
Can be hardwired to an existing doorbell system or transformer for continuous charging (8-24 VAC, 40VA max, 50/60Hz)
No halogen or garden-lighting transformers; no DC transformer/power supply
Internet Requirements: The recommended minimum upload speed of 2 Mbps per device
Connectivity: 802.11 b/g/n wifi connection @2.4GHz
Audio: Two-way audio with noise cancellation
Main features
1080p HD Video
Advanced Motion Detection
Live View
2.4 GHz connectivity
Near motion zone capability
Improved audio quality
Improved night vision
Automated doorbell type detection
1-year warranty on parts, lifetime theft protection
Works with iOS and Android
Wifi Connected
Is it easy to install?
Yes, firstly you'll have to install Ring app on your phone (available on both iOS or Android), then you just scan the QR code (behind the unit). And, voila! Follow the instruction and it's done. It only took me a few minutes to set it up.
After that, you'll have to mount the bracket on your wall but don't worry, Ring already provides all the hardware you need to do that.
Is it easy to use?
Yes, the app is intuitive enough for anyone to use. It's super straight forward.
To activate the video recording on the cloud, you'll need to pay either the Basic or Plus subscription.
There are 3 kinds of subscription.
Free: Only real-time video (no recording)
Basic: Activate video recording for 1 device (A$4/month or A$40/year)
Plus: Activate video recording for all devices for 1 address (A$15/month or A$150/year)
Please note that if you have an active Ring subscription, you'll have to contact Ring to transfer it to the new device. It's because Ring subscription is attached to the device rather than to your account, which is quite unusual, I must say.
I contacted the Ring support via chat, and the whole process is simple.
How's the video quality?
Ring Video Doorbell (2020 Release) comes with Full HD video quality (1080p).
The video is pretty detailed for viewing on your phone, an improvement from the first-gen.
How's the battery life?
With the 1st-gen, I used to charge the battery every 2.5 months. I believe it's still the same here since I don't have the luxury of 2.5 months to test the 2nd-gen's battery life.
So should you get one?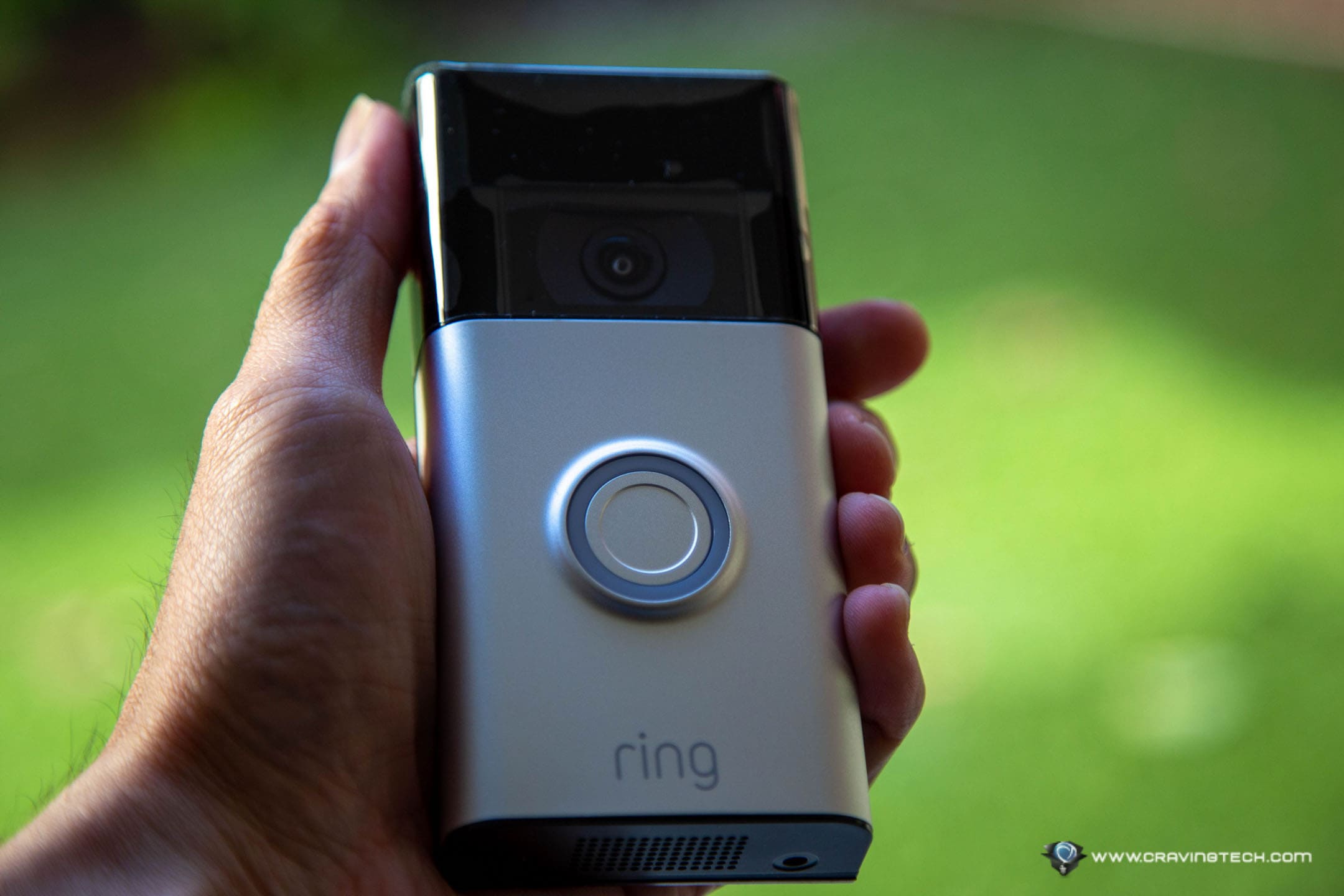 Yes, you should get one if you haven't got any video doorbell and don't want to spend too much on one.
You can get the Ring Video Doorbell (2nd Generation, 2020) for A$149 from Ring or retailers around Australia.
Pros
Easy to install and use
Won't break your wallet