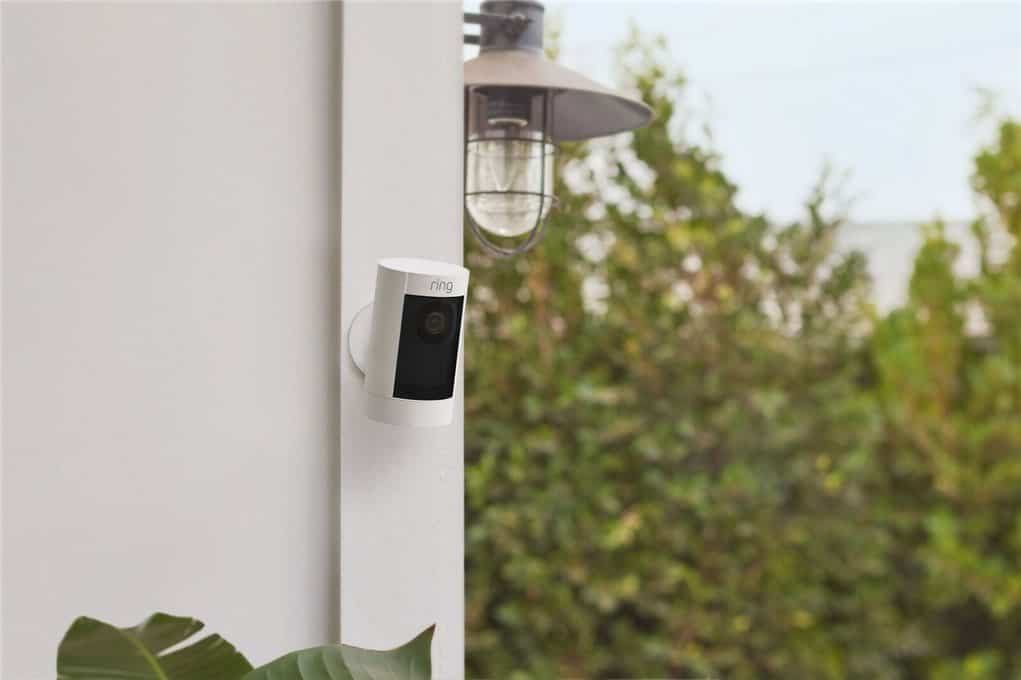 Ring is popular with its Smart Video Doorbell that we reviewed here at Craving Tech, among other security devices.
To further complete its whole home security ecosystem, Ring is introducing a few new security devices at CES (Consumer Electronic Show) this year.
There are new security devices such as two new indoor/outdoor security cameras and a line of smart, connected outdoor lights called Ring Beams and also Ring's home alarm system, Ring Alarm.
Here they are:
Ring Stick Up Cam Elite
Stick Up Cam Elite is an indoor/outdoor 1080p HD security camera with two-way audio (i.e you can listen and also speak through it) and advanced motion sensors with zone detection.
It can be powered by POE (Power of Ethernet) or through a standard wall outlet with Wi-Fi capability.
Ring Stick Up Cam
Unlike the Elite version, this is Battery powered that is best to be placed in hard-to-reach areas or to cover additional entry points where you don't have an Ethernet or power point.
It's also compatible with Ring's Solar Panel Charger so you can keep the battery charged in daylight and have the camera running safely through the night.
The Stick Up Cam detects motion through Passive Infrared Sensor (PIR) motion sensors (also with zone detection).
Ring Beams
After acquiring Mr Beams, an innovative LED lighting technology company, Ring has integrated smart lights with its security devices.
Ring Beams are patented smart, security lights (Pathway lights, Step lights, Spotlights) that are fully integrated with Ring app, all Ring Security Cameras and even the Ring Smart Doorbells.
They may look like ordinary lights, but don't underestimate them!
Ring Alarm
Yes, Ring now includes its own alarm system, definitely coming to shake the home alarm market (that are often occupied by Paradox or Bosch).
The much anticipated Ring Alarm will begin shipping in late 2018, priced at $289 AUD and the whole bundle will include
Base Station
Keypad
Contact Sensor (for a window or door)
Passive Infrared Sensor (PIR)
Z-Wave Extender
Ring Professional Monitoring Plans include 24/7 professional monitoring, unlimited Cloud video storage for an unlimited amount of Ring devices, Free Ring mobile app usage, and 10% OFF all future Ring.com device purchases.
It's going to be an exciting year!