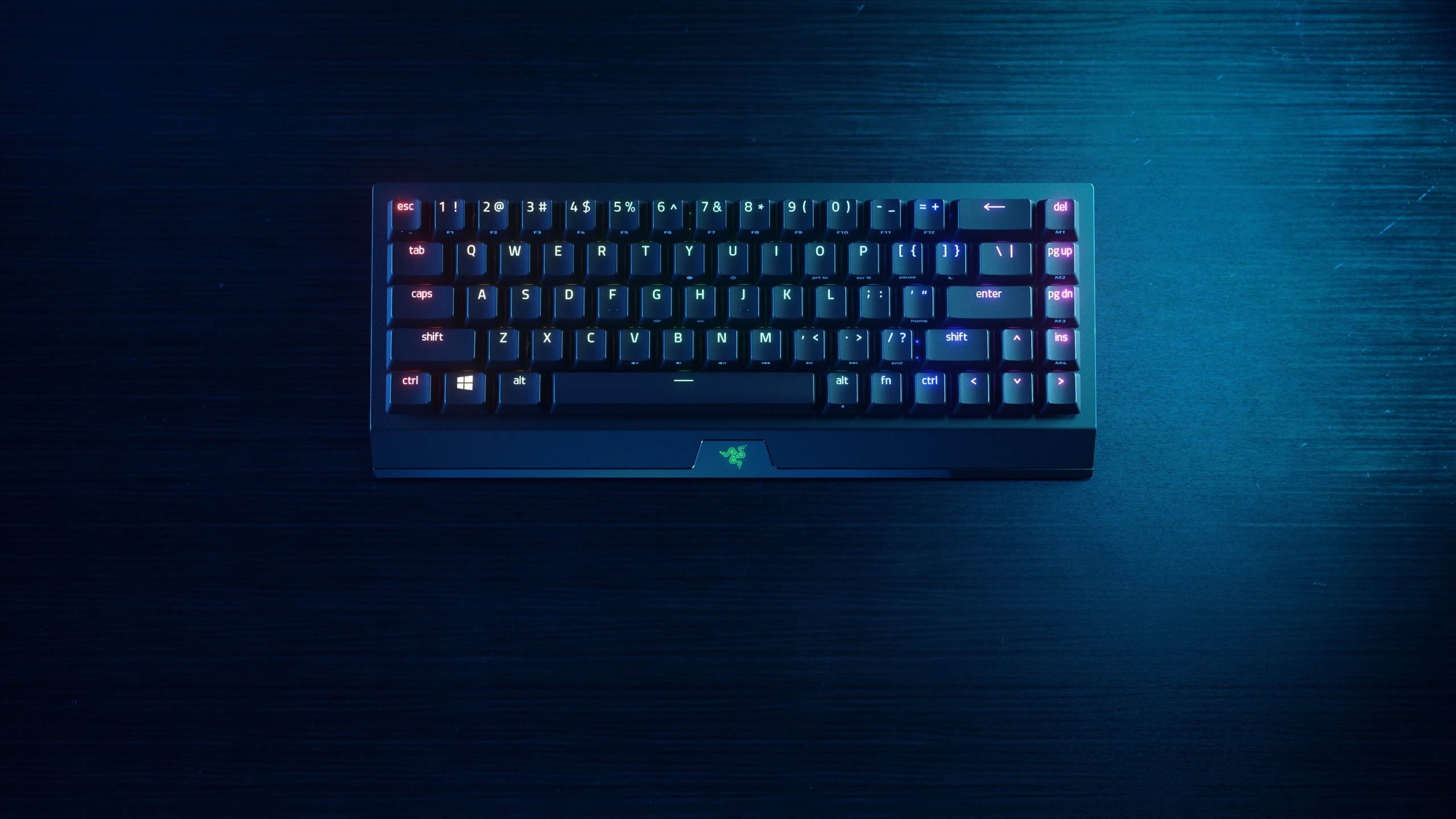 Razer has just announced their new wireless gaming keyboard in mini factor. Razer BlackWidow V3 Mini HyperSpeed is a 65% gaming keyboard with full-height keys, arrow and navigation keysets. Unlike the traditional 60% keyboard, you have that handy keypad and also the Delete, PageUp, PageDown, and Insert key which are crucial when you are browsing or working on documents.
The keyboard size and wireless connection are definitely perfect for those who have a tight desk space or just want to be clutter free.
According to Alvin Cheung, Senior Vice President of Razer's Peripherals Business Unit, "Since the launch
of the Razer Huntsman Mini, we've been getting requests for a compact wireless keyboard, which resulted in the Razer BlackWidow V3 Mini HyperSpeed – it's compact and wireless, while still retaining the essential keys for both gaming and everyday use."
But something really cool I noticed is Razer's new HyperSpeed Multi-Device Dongle that allows a compatible Razer HyperSpeed keyboard/mouse combination to be connected to the PC. This means if you have a wireless Razer peripheral with HyperSpeed tech, you can just use one wireless dongle to connect them all. So if you have the Razer DeathAdder V2 Pro, you can just use that one dongle to connect the mouse and the BlackWidow V3 Mini. I'm not sure here but I'm assuming the BlackShark V2 Pro should work as well, considering that it's powered by Razer HyperSpeed – but will have to test it out to make sure.
The BlackWidow V3 Mini HyperSpeed is also Bluetooth enabled with USB-C connectivity and can last up to 200 hours.
Razer BlackWidow V3 Mini HyperSpeed Full Specifications:
Razer™ HyperSpeed Wireless Technology
Razer™ HyperSpeed Multi-device Support
Connect via Razer™ HyperSpeed Wireless (2.4 Ghz), Bluetooth, or USB-C
Razer™ Mechanical Switches designed for gaming
Doubleshot ABS Keycaps
80 million keystroke lifespan
Razer Chroma™ RGB customizable backlighting with 16.8 million colour options
Hybrid On-Board Memory and Cloud Storage – up to 5 profiles
Razer Synapse 3 enabled
N-key roll-over
Fully programmable keys with on-the-fly macro recording
Gaming mode option
1000 Hz Ultrapolling
Aluminum construction
If you have the space and want a full size, wireless keyboard though, make sure to check my review on the BlackWidow V3 Pro instead.
Razer BlackWidow V3 Mini HyperSpeed retails for A$299.95 and available now at Razer's website and retailers around Australia.