Plantronics BackBeat GO 600 Review – There are many things to consider when buying headphones with a budget in mind.
To most, sound is definitely the most important factor and comfort next. After all, there's no point having luxurious-looking headphones that sound crappy and you feel like your head or ears are going to burst.
Although compromises have to be made to keep the price down (mostly materials), Plantronics BackBeat GO 600 does not disappoint and excels without having to pay much.
Plantronics BackBeat GO 600 Review – Packaging
Plantronics includes a carrying pouch for travelling. It's not made with the best materials like leather to keep the price down, but it's good enough to place your headphones in.
Plantronics BackBeat GO 600 Review – Design & Features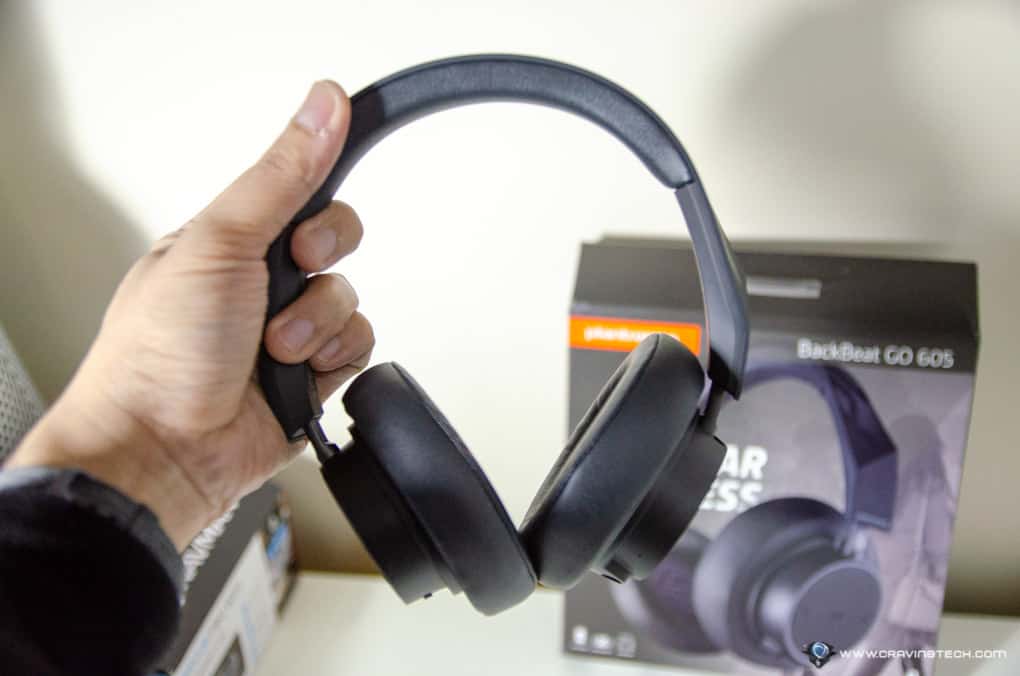 It borrows a similar resemblance to the BackBeat FIT 505 we reviewed end of last year for gym junkies or those who are active.
The materials feel stiff, which is the other compromise to keep the price low, but thankfully the memory foam on both ear cups and the headband are all soft and generous. As a result, the BackBeat GO 600 are comfortable to wear. It's also very light (175 grams) and does not press into the ears. Both ear cups cover all my ears but this depends on ear sizes, I guess.
The model I have here is the Black, but Plantronics Australia makes 2 other colour models available: Navy and Khaki.
On the inner side of the ear cups, you can quickly glance which ear cup is which (i.e the Left from Right) so you can quickly wear your headphones without fiddling too much.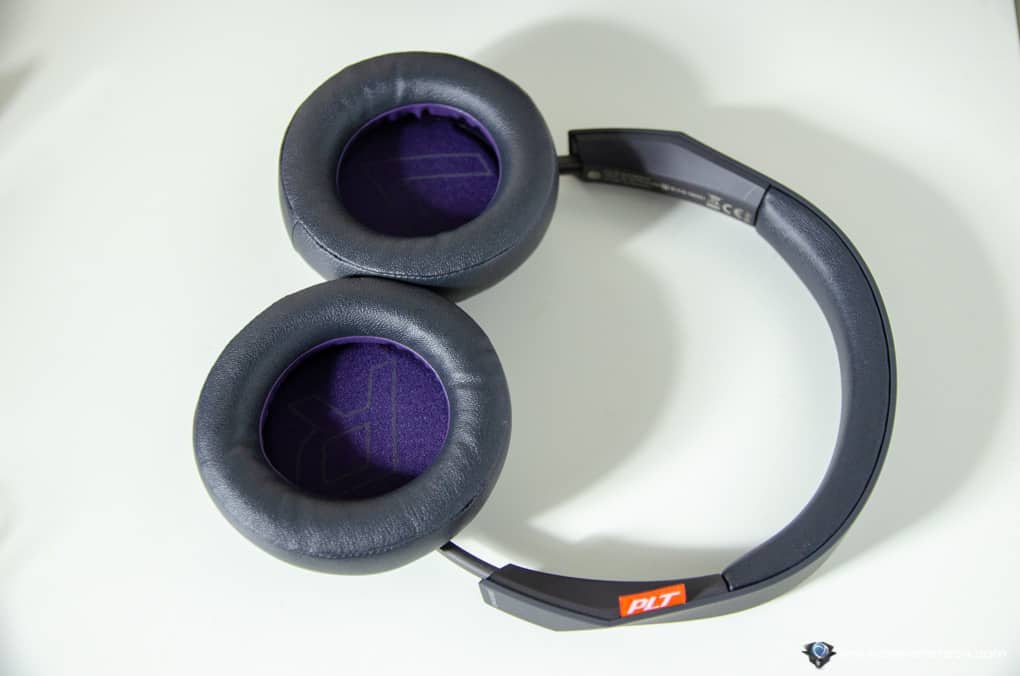 BackBeat GO 600 has a few buttons located on both ear cups such as the power+Bluetooth and also media controls such as volume and playback controls. You can also hook up a 3.5mm audio cable into the headphones if you want to use it wired.
The button underneath the Power toggle can be used to access Siri at all times and it's handier than I thought. I can quickly get Siri to play me a certain song from Apple Music, change playlists, and even get it to call a friend. All without having to take my iPhone X out of the pants' pocket.
The full ear cups with cushioning gives me a good experience for music listening. Combined with a good sound quality coming from Plantronics, it makes music listening an enjoyable experience without having to pay hundreds of dollars.
With 18 hours of battery life, it will be a long time before you have to charge the headphones up. And somehow, sound quality is not compromised (for example, some audio devices have bad battery life because of the running power needed to output good sound). It'll take 90 minutes to charge from zero to full with standby time of up to 20 days. It also incorporates Plantronics' Deep Sleep technology that will preserve the battery life up to 6 months if you are not using it.
Plantronics have always been focusing on sound quality and I'm happy to see that the BackBeat GO 600 delivers in the sound department. It produces a balanced sound, though you can turn the Bass Boost mode – which surprisingly is quite a subtle change in most songs, but I much prefer it in Standard mode. Even without the Bass Boost, I'm pretty happy with the overall balanced feel and Bass can still be felt.
Plantronics BackBeat GO 600 Review Conclusion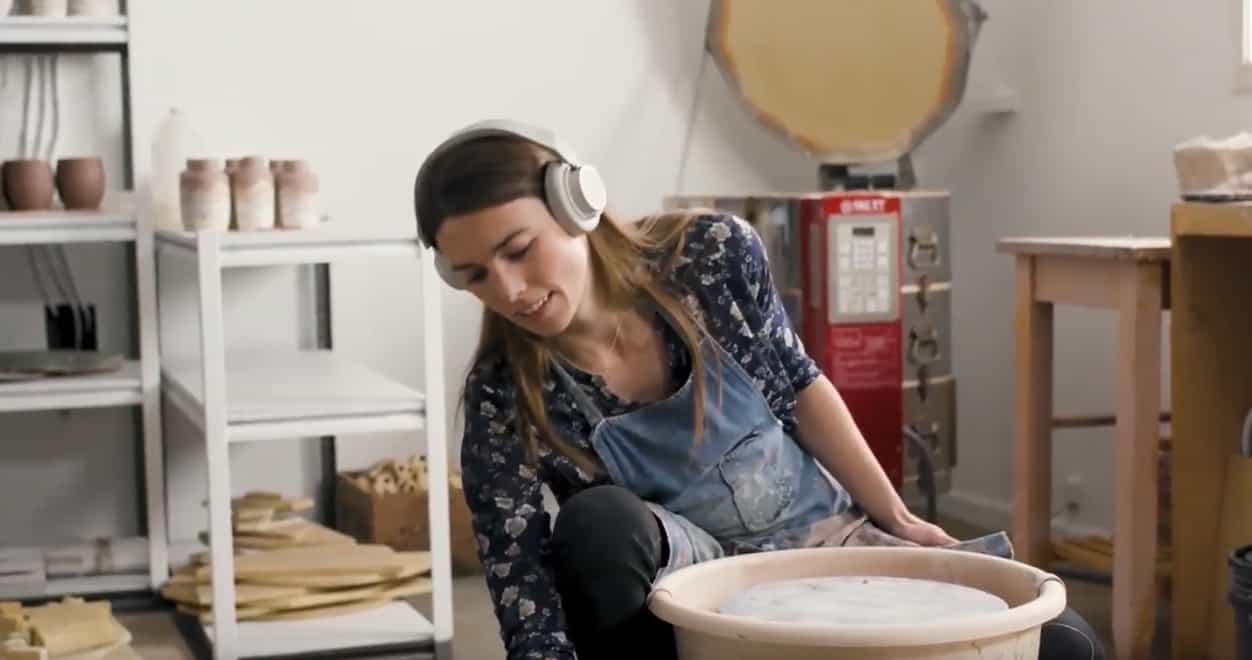 Plantronics BackBeat GO 600 delivers in the sound department and comfort, especially considering for the price you are paying. Compromises seem to be made through the stiffer materials but thankfully the cushions and padding are not being left out as well. Plantronics seem to be focusing on what's important and we approve.
As a result, for just around AU$120, you'll get a solid, wireless headphones to wear for your music listening while you commute, or even at home.
Disclosure: Plantronics BackBeat GO 600 review sample was supplied for reviewing but all opinions are mine and not paid