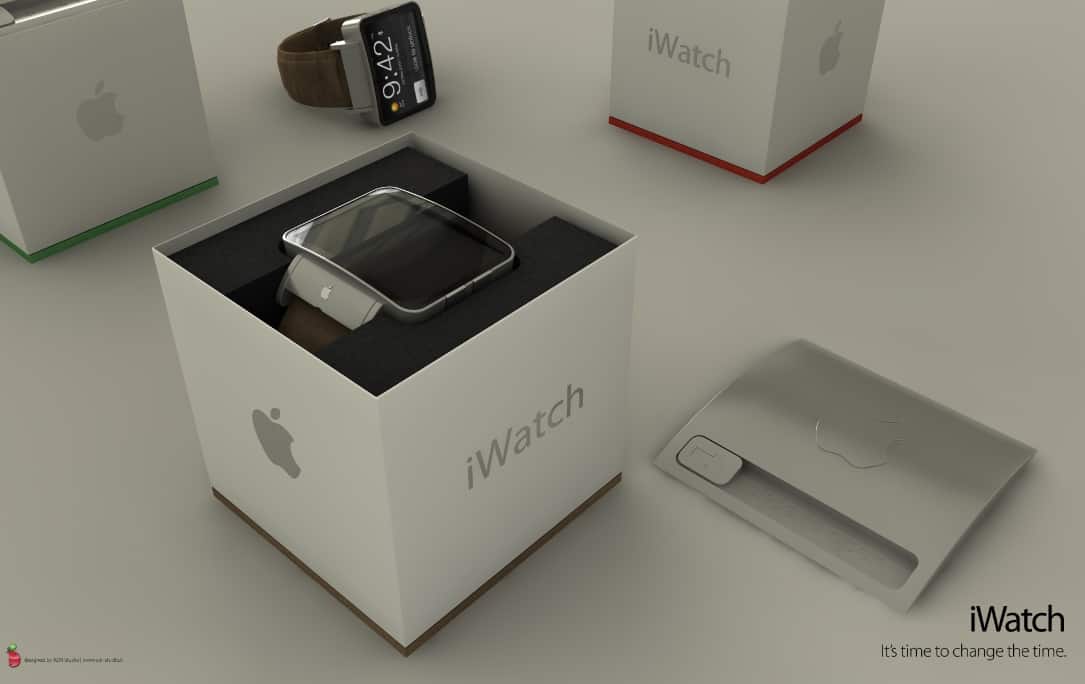 Apple is not done revolutionizing the world just yet. The Cupertino-based tech giant changed the way we see phones, pushed to fame a new category in mobile gadgetry with the iPad, and now it is rumoured that they will somehow change the way we see time in the form of the "iWatch."
Ah, yes, the iWatch: rumoured to be an all-encompassing wrist accessory that's both small and capable of doing a myriad of things, simply because the iPod is not made to dangle on any of our limbs. We've seen the square iPod Nanos lodged in a rubber wrist accessory so that it doubles as a time piece, so what more could we get with the iWatch?
Well, how about a curved, fully capacitive touch glass panel; the kind that bends and wraps around your wrist? Now we're talking.
As we said, Apple is rumoured to have plans to change the way we see (tell) time, and it plans to incorporate the latest innovation in the tech world: flexible glass touch panels. Boy, how time flies by! Just over a decade ago, we're dumbfounded by what the Internet can bring. A few years ahead, we're making phone calls over the web through VoIP services, enjoying mobile Internet access, and we're learning to do our transactions online. Just a couple of years ago, we're able to fully utilize mobile computing, with smartphones and tablets slowly eating our time, taking us away from our television sets and even our computer screens. And now we already have bendable, capacitive glass panels! What's next, printing 3-dimensional objects in our homes? Oh wait, we have that already!
A curved glass iWatch, if ever it pushes through, would be the peak of mobile technology engineering. It would be the first practical application of having a bendable or curved glass touch panel. It will be an iOS-based gadget, of course, allowing it to "transform" into something more than a timepiece. With the right apps, the iWatch can be loaded with a map application (probably not Apple's own, since it totally bombed upon release,) and the ever-reliable robotic girlfriend, Siri.
"Siri, can you tell me what time it is?"
"Why, what happened to your eyes?"
Limitless possibilities
Right now, we can at least think of one thing that the iWatch will be good at, and no, it's not just telling time. That would be pissing Google off, since it is also rumored that a Google watch is also in the works. The iOS vs. Android war just moved from actual mobile computing gadgets to seemingly mundane everyday accessories. If I were one of them, I'd be filing a patent for an iRing as early as now! Oh boy, imagine the things that we could do with that piece of gadget! We could do ring stuffs and more!
All jokes aside, the new iWatch could really be an all-in-one gadget that you'd like to have with you every time. Now you don't have to procrastinate about turning the pedometer on just to measure your calories burned, because you have it on your wrist 24/7, or at least when it is fully charged. It could be a perfect companion for travellers and tourists who could use turn-by-turn instructions in some of the places that they visit.
If synced with the right iOS device, it could possibly be used to receive calls, read texts and other short message formats, or play your favourite songs. Again, this would most likely be an extension of your iOS arsenal, so the only limit that you'll encounter will be the amount of apps you can purchase and fit in such a small device.

Apple iWatch Concept – What the Apple iWatch Could Look Like by papamarkakis