Philips Grain Master Rice Cooker – Being born in an Asian family, we could not live without rice. Rice is our primary meal. A must have, for every lunch and dinner (even breakfast at times). As such, we would like the rice to be cooked as perfect as possible.
Ideally, the rice should not be under-watered (which makes it too dry and hard to munch), or over-watered (which turns it into a half-porridge). However, the art of cooking rice actually does not stop there and thanks to Philips Grain Master, your rice will never taste the same.
With a quick glance, the Grain Master looks like any ordinary rice cooker with a larger foot print. The LED and buttons do give it away, that this is no ordinary rice cooker and soon we'll find out why.
The measurements on pan are easily readable thanks to the text colour contrast (which makes me wonder why most rice cooker brands print their text with the same colour as the pan).
Philips Grain Master is equipped with Fuzzy logic, which lets it react according to what's happening in the pan, dynamically changes the temperature and cooking time. This allows the Grain Master to cook different kinds of grains to perfection with consistency, each time. Cooking a brown rice, for example, is not the same as cooking a white rice – and it's not just a matter of putting more water than usual.
The Grain Master will cook rice in different stages (with different temperature) to create that perfect rice – fluffy and tasty by retaining the rice fragrant.
Here is Philips' official video about the process:
The menu system is quite easy and intuitive. It has some quick shortcuts for standard rice cooking and a more advanced menu for cooking different types of grains and rice. For example, you can make a perfect porridge inside the Grain Master rather than using a "simply add more water" approach that you'd normally do with a regular rice cooker.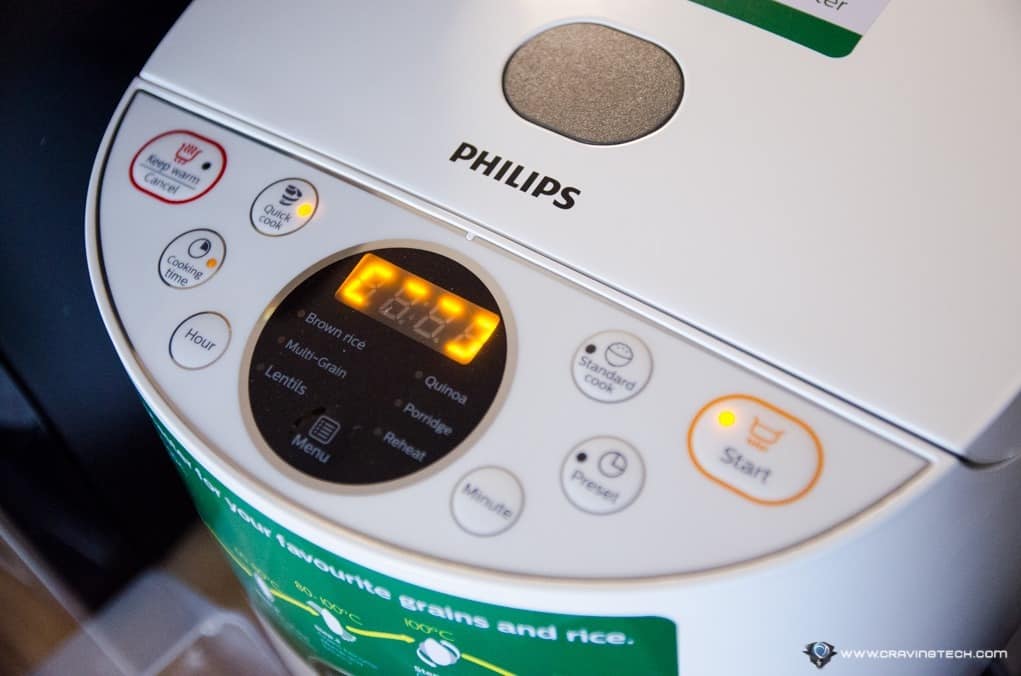 Philips has also included some recipes for you to try out, such as making a Quinoa Asian-style Tabouleh or even a dessert like a Coconut Brown Rice pudding to start with. We tried making a Hainanese chicken rice with the Grain Master with success and planning to make more recipes in the short future.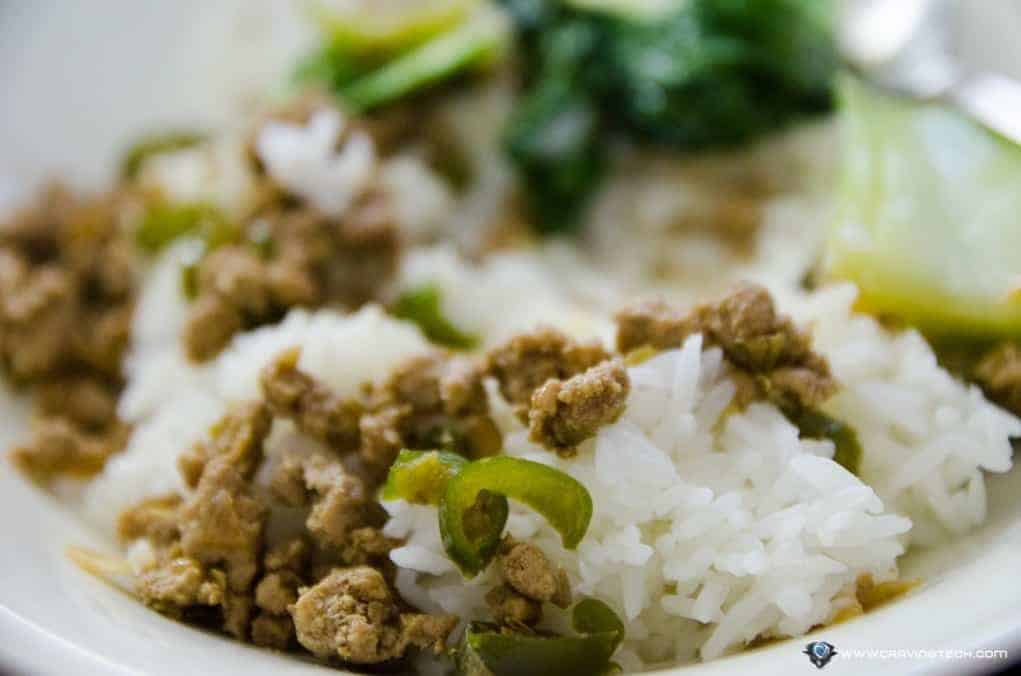 So, do you actually need the Philips Grain Master? Well, if you frequently eat rice, then it's a definite yes. It's similar to the art of brewing tea actually. Sure, you can just brew tea but once you know how a perfect tea taste, you wouldn't go back. After I got my Breville Tea Maker for the first time to review, I found my green tea tasted better as the tea was brewed with the right temperature, at the right time.
Similarly, your rice will be fluffier, consistent, and taste & smell better, thanks to Philips Grain Master. Once you have it in your possession, you'll soon go from cooking simple rice to Risotto, Paella, and more!
Disclosure: Review sample was supplied for reviewing but all opinions are mine and not paid