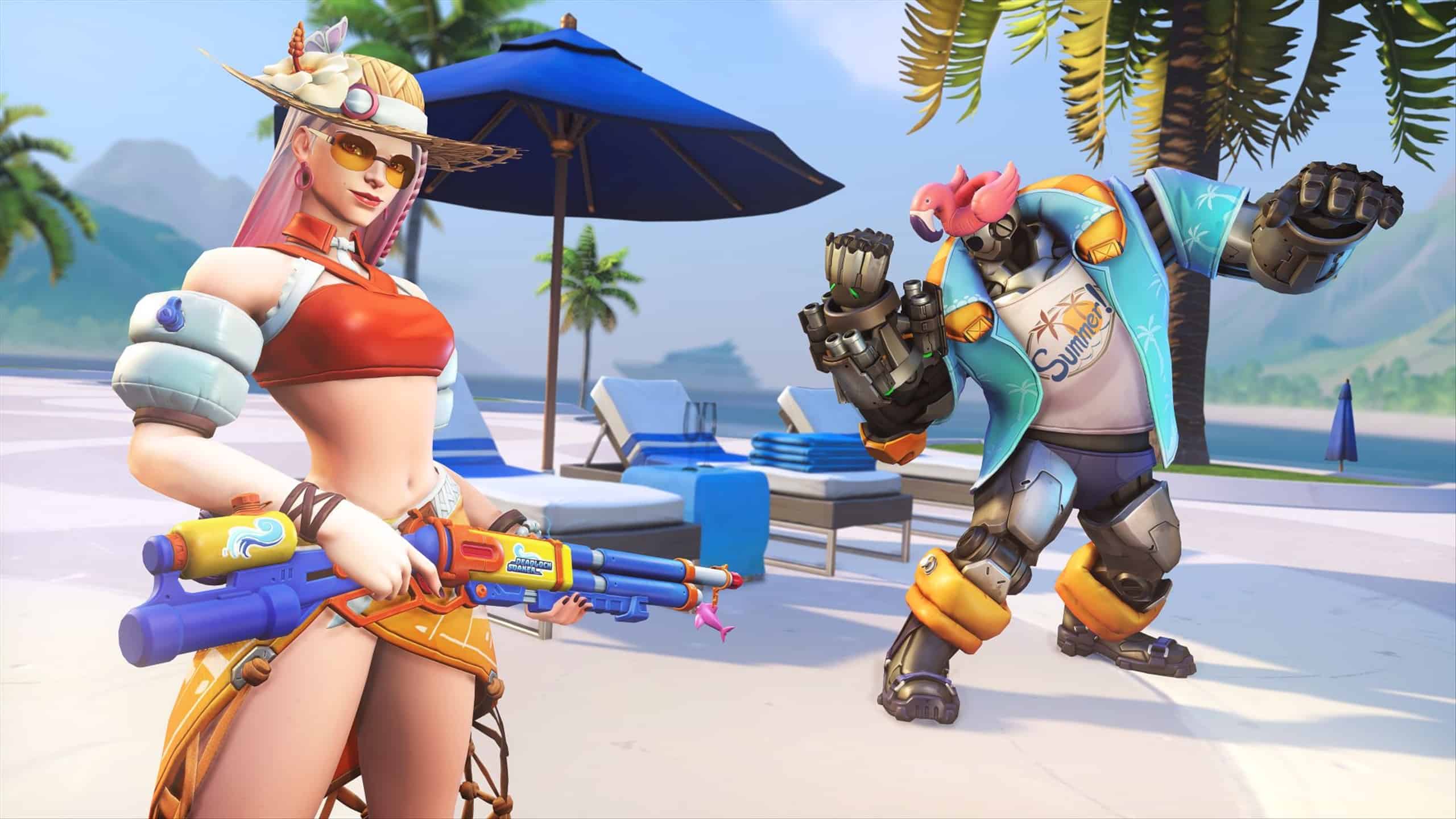 Overwatch Summer Games 2021 has gone live on PC, PlayStation, Xbox, and Nintendo Switch. The new Overwatch event starts on 21 July AEST (Australian Eastern Standard Time) and ends on 11 August AEST.
There are a few new legendary skins to grab and some are ridiculously good like the Poolside Ashe. There hasn't been many cool skins for Ashe yet in my opinion, but this one should last for a while on equip!
Overwatch Summer Games 2021 Legendary Skins
Here are the legendary skins that you can get from the lootboxes or purchased for 3000 with the in-game currency:
Sprinkles Mei 
Mermaid Symmetra 
Poolside Ashe 
Scuba Sigma 
Referee Orisa
There are also a couple of new emotes and voice lines to unlock and purchase for your favourite hero.
And if you play 9-27 games each week (you just have to play, don't have to win), you'll also be able to unlock an exclusive player icon, spray, and an epic skin.
And on a surprising note, Blizzard has gone over 2 minutes for this year's Summer Games event trailer!
See you in Overwatch!