ROCCAT Vulcan II MAX Review – I've always loved the striking and distinct looks of the Vulcan series from ROCCAT. The way those switches lit up and you can see through them from the sides, is just mesmerising to watch.
I'm glad that this design principle makes it through to the latest Vulcan II series and today, we'll be looking at the Vulcan II MAX which is a full-sized, wired, gaming keyboard equipped with the latest TITAN II Optical Mechanical Switches.
ROCCAT Vulcan II MAX Review – Packaging Contents and Unboxing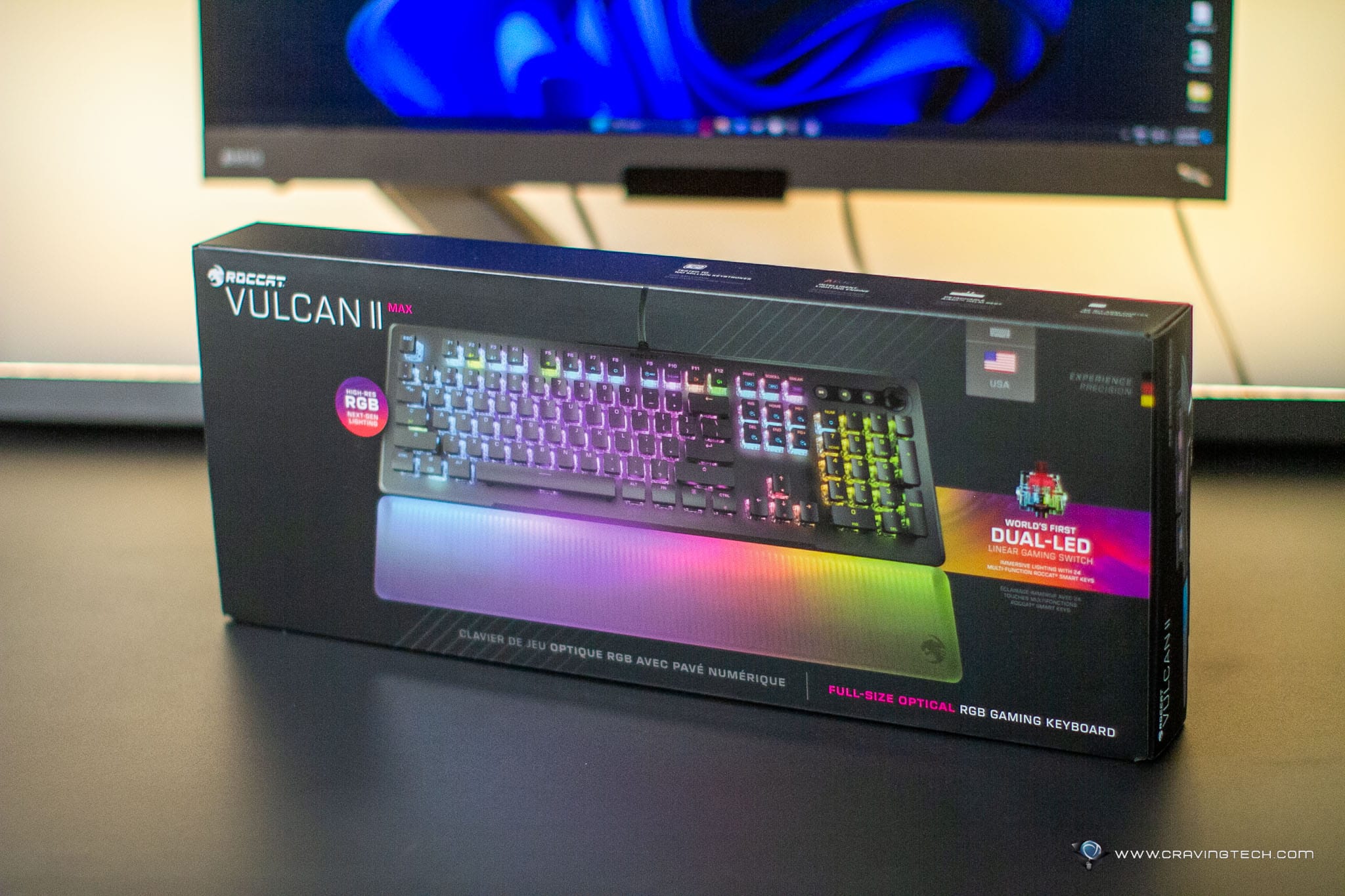 The packaging comes with a translucent, detachable Palm Rest which not just looks really cool, but actually nice to the touch. The lighting goes all the way reflected on the surface which glows ever nicely, thanks to the lights covering the bottom side of the unit.
ROCCAT Vulcan II MAX Review – Design and Features
Vulcan II MAX are powered by TITAN II Optical Mechanical Switches and you can pick one of the two switches: Linear (Red) or Tactile (Brown). The review unit I have here comes with the Linear switches and you can see them clearly from the exposed sides of the keys. The Linear/Red switches have 1.4mm actuation distance and 3.6mm total travel distance, compared to the Tactile/Brown's 1.8mm actuation distance and 3.6mm total travel distance.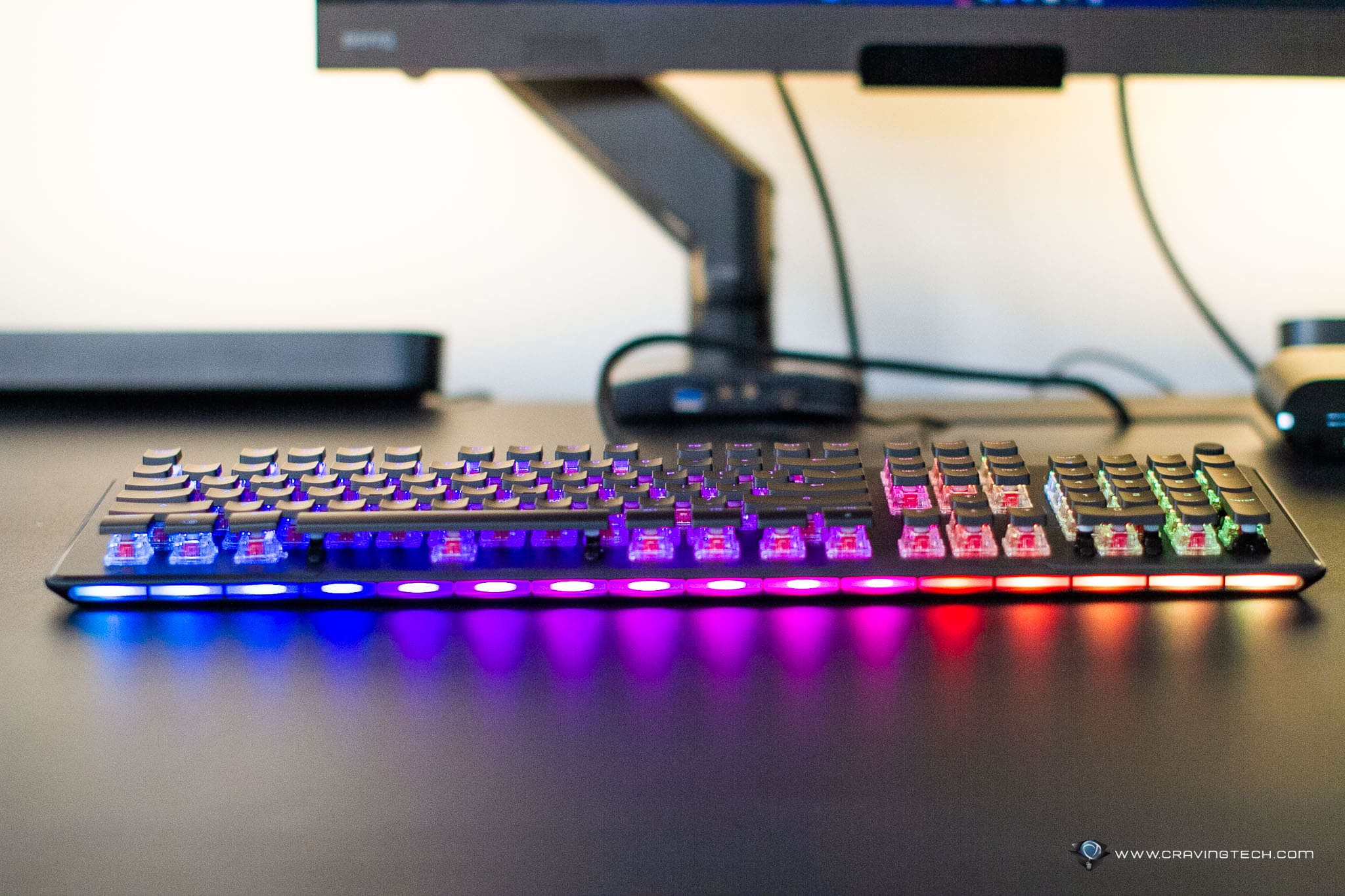 So the Red switches are slightly faster but if you prefer a more tactile switches for typing, then you might want to grab the Brown switches instead. This is definitely up to your preference so I can't say which one is better for you and which one isn't. While the Red seems to be designed better for gaming, I have no issue typing on the keyboard for writing this review (and doing other work like coding). On average, I get around 105 WPM on typingtest.com (1 minute, Medium Text).
The Vulcan II MAX is a full-sized keyboard and coming from previous gaming keyboards I reviewed from Razer, SteelSeries, and CORSAIR, I think the Vulcan II MAX feels like the keys have more gap from one to the other (or at least, feels like it). It may take a little adjustment if you are coming from a crampy, compact gaming keyboard, but you'll love the extra space – assuming you have the space on your desk. If not, you also have an option to grab the more compact version of the Vulcan II.
The keyboard can save up to 4 onboard profiles (lighting, custom key assignments, etc) and can quickly be switched with a function key. I personally love the volume knob's classic design compared to volume rollers that you see these days in other modern keyboards. It's fun to rotate and there are also media controls easily accessible next to it.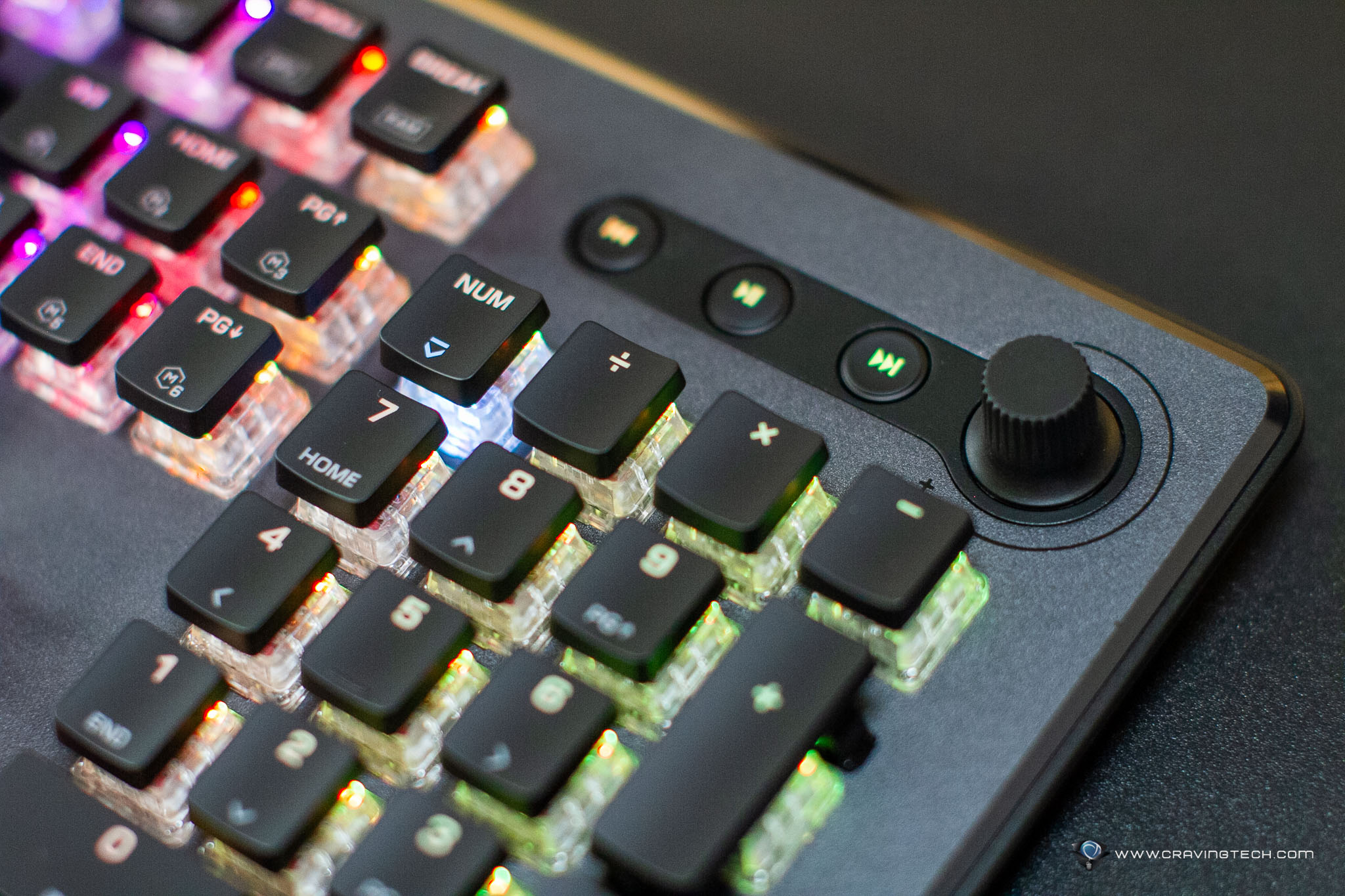 To plug the keyboard in, two available USB ports are required on your PC. But unlike other keyboards where one is used for a USB pass-through, you will find none here. The extra USB cable is to make sure that the unit has enough power for the light show. You can definitely try plugging just one to see if you don't need the other – it seems to work well on mine here but every setup might be different. It's definitely worth to ensure you've got the performance and lightshow as those should be the main reasons you are getting this keyboard.
And yes, you will not be disappointed. AIMO lighting technology delivers smooth and vibrant RGB lights and with the exposed switches and all, the keyboard does elevate the aesthetics of your desk.
ROCCAT Vulcan II MAX Review Conclusion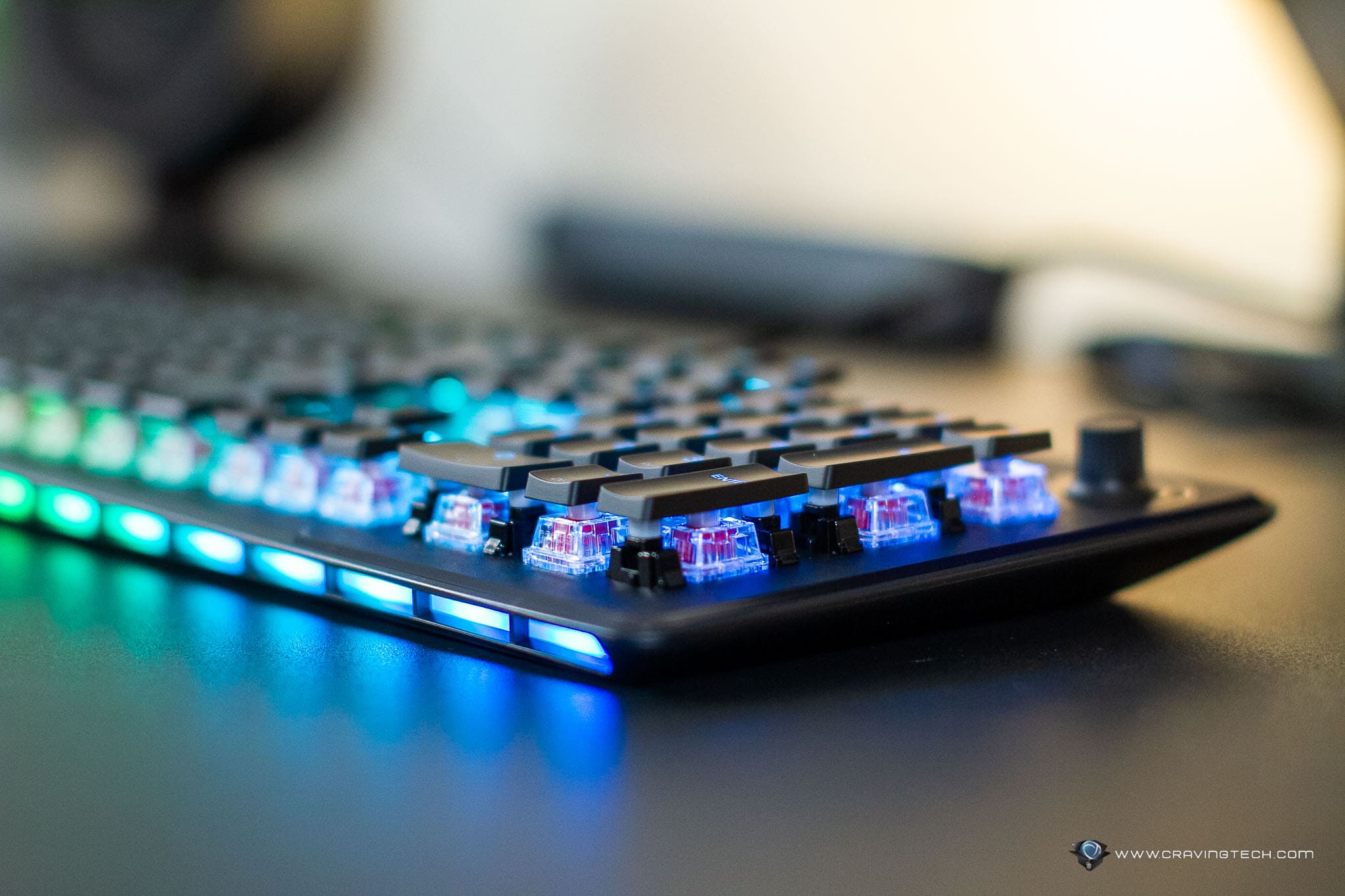 ROCCAT Vulcan II MAX has one of the nicest-looking gaming keyboards out there without sacrificing performance and durability. It is just one, gorgeous keyboard to look at, to feel, and to use. AIMO lighting looks amazing, the volume knob feels classic and modern at the same time, and the way how the switches are exposed are all just mesmerising to look at.
It even has Dual LEDs (which is world's first) to indicate when you've activated the secondary function of a key with a different colour. It also doesn't matter whether you'll be using the included palm rest or not because the lights will get reflected on the desk and creates a nice glow at night.
ROCCAT Vulcan II MAX is available now and retails at A$369.95. You can purchase it from ROCCAT AU's website, selected retailers in Australia, and also Amazon.com.
Disclosure: ROCCAT Vulcan II MAX review sample was supplied for reviewing
ROCCAT Vulcan II MAX Review
Summary
ROCCAT's latest keyboard is powered by TITAN II Optical Mechanical Switches and mesmerising lights powered by AIMO RGB Lighting
Pros
One of the best designed gaming keyboards out there
Fast and responsive TITAN II Optical Mechanical Switches
Durable
Onboard profiles, 24 multi-function keys, Dual LED
Amazing look-and-feel volume knob
Cons
No USB pass-through
May require two USB ports on your PC
If you don't care for fancy lights, there are cheaper options out there