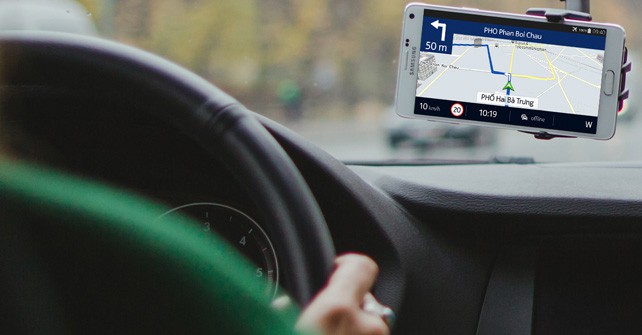 Android phone users have Google Maps. iPhone users have Apple Maps (and technically, can download Google Maps). Windows phone users have Nokia HERE Maps. Though HERE Maps have been exclusive for some time on Windows phones, Nokia has just made it available to Android for free.
Sure, most are already happy enough with Google Maps, so why bother  having another map & navigation service? It's because Nokia HERE offers totally offline navigation, fully guided with voice! The whole map of your region can be downloaded to your device so no internet connection is needed when you travel.
If you travel a lot to rural areas or places with a bad signal, you'll love Nokia HERE. Assuming you haven't got yourself a portable GPS device like Navman SmartGPS, this is the way to go to save yourself from frustrations. Maps are available for Africa, Asia, Australia/Oceana, Europe, North and Central America and South America.
iPhone users will have to wait until early next year before they can download and install Nokia HERE on their iPhone.
Source: HERE Three Sixty