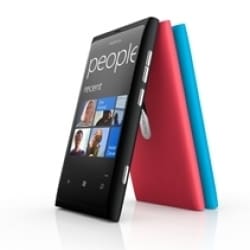 Nokia Lumia 800 – Nokia Lumia 800 is coming to Australia this March, 2012, according to the press release from Nokia Australia. Nokia Lumia 800 is a really sexy phone (even sexier than the Nokia N8 I reviewed here last time) and powered with Windows Phone 7.5.
It's available in black, blue (Cyan), and pink (Magenta) – though my favorite from the screenshots is definitely the Blue (Cyan)!
The Nokia Lumia 800 comes with a 3.7″ ClearBlack AMOLED display (800×480 pixels), weighs 142 grams, 8 MP Camera with 28mm Carl Zeiss wide-angle lens, and support for recording HD videos.
If you had a look at my Nokia N8 review photos, you could probably tell the difference in quality compared to the other smartphones in the market (in fact, some websites were even comparing it with photos taken by popular DSLR cameras).
The phone comes with Nokia Drive – a personal navigation device with turn-by-turn voice navigation for free, so you don't have to take your money out of the pocket to buy a turn-by-turn navigation GPS app.
We haven't heard any news yet from Australian mobile operators about the plan details and pricing but I'm sure they will be available shortly (you can also register your interests on your favorite Telco's website). If you can't wait anymore, you can always buy one from overseas, such as Argos.co.uk which also sells other cheap SIM free phones (i.e unlocked).
To those who have got bored with their iPhone 4/iPhone 4S or even with Android smartphones, the sexy Nokia Lumia 800 is probably one of the good excuses to jump ship and try out Windows Phone 7.5. I was quite happy when I heard that they have ditched their old Symbian OS as it was the only thing that held the Nokia N8 back (in my opinion, at least).
As for Nokia Lumia 900 in Australia, we haven't heard any solid date just yet (I apologise for my tweet mentioning that the Nokia Lumia 900 is coming to Australia in March 2012, which falsely made people overly excited!).