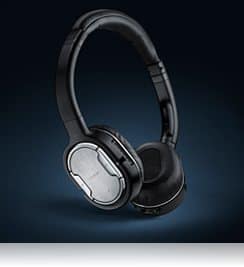 This is the second noise cancelling earphones I've ever tried and reviewed on. My first experience using a noise cancelling earphones was a blast and the experience gets even better with the Nokia BH-905.
Nokia BH-905 is equipped with not just one microphone to cancel the noise out, but 8 of them! Eight microphones to capture background noise for active noise cancelling and two microphones to capture your speech (so 10 microphones in total). These combinations provide the best experience in listening to music and receiving/making calls from your phone.
Nokia BH-905 packaging also comes with everything you need for travelling and this piece was designed specifically for that purpose. Inside the Nokia BH-905 packaging, you'd find:
The Nokia BH-905 Bluetooth Stereo Headset itself
Carrying case (hard case)
Audio cable for 3.5mm Nokia AV, for your Nokia phones (1.2m)
Extension audio cable (1.7m)
AV Adapter for 2.5mm Nokia AV
Audio Adapter for standard 3.5mm audio jack
Adapter for airplane
Adapter for 6.3mm home stereo
Travel charger
Userguide
Plenty of stuffs being put in here to make sure that you can experience the Nokia BH-905 in every possible manner. Listening to music in your own room? Check. Listening to music while receiving calls on the road? Check. Watching the in-flight entertainment on an airplane? Check. No matter what you have, whether it's a Nokia phone, an HTC, an iPhone/iPod/iPad, or other media players, all of them work flawlessly with the Nokia BH-905!
Nokia BH-905 audio quality is superb and of a true quality. The bass is quite strong and music comes true to life next to your ears! This is a truly high quality headphone, suffice to say, and the best headphone I've had in terms of audio quality. If you are listening to your mp3 music collection, please make sure that you have your music files being converted to a higher bit rate to enjoy BH-905 to the fullest.
The Nokia BH-905 is also designed for comfort, thanks to the soft ear pads and headband. The ear pads are not in full size though, so some background noise unfortunately leak in a bit. However, I find it more comfortable than a full size ear cup headphone because my ears tend to sweat pretty quickly.
The BH-905 headband actually looks a bit funny in shape, if you look at it from the front because it doesn't get fully pressed to your head.
I think they did this intentionally to make it more comfortable and also to make sure your hair keeps its style nicely. It works though but some of my friends commented on its funny look from the front, which I have to agree. However if you are on this for hours on a flight, you'll respect the design because it doesn't mess up your hair like it used to be with other headsets!
All controls are being done from the controllers on the right ear pad:
For music listening: Play/Pause, Previous, and Next
For calls: Redial the last number you called, make calls using voice dialling, mute/unmute during a call, and to answer/end calls.
Others: Bluetooth pairing or switching it off, volume controls
The Bluetooth pairing is fairly easy. You press and hold the Bluetooth pairing button on the earpad and then on your Bluetooth device. Simply follow the userguide and listen to the audio cue (or by looking at the small led indicator). Both way, you can't go wrong and I praise Nokia by providing 2 different indicators here at the same time (visual and audio).
Now let's talk about the Active Noise Cancelling feature on the Nokia BH-905. The Wolfson myZone ambient noise cancellation technology works really well shutting down ambient noises near you. Please note though, you might be thinking that it will shut off 100% of the noise. It won't. However, most constant ambient noises will, such as people chattering in the background and the environment ambience when you are walking on the road. Some specific noises still seem to get through but most of them are muffled. Even when you are typing on the keyboard with the BH-905, you can clearly notice the muffled keyboard tapping sound (so if you are sharing a noisy roommate who is always chatting in front of his/her computer while you are on the bed trying to get some sleep, clearly the BH-905 is for you!).
I actually like the fact that it doesn't completely silence the world as it is really dangerous. I actually just read the newspaper today about a bikie who got an accident while listening to his iPod. So..yeah, at least the Nokia BH-905 will still keep you safe.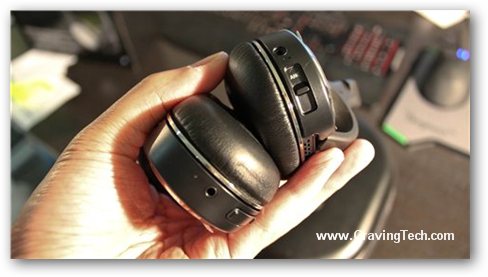 Speaking of the housemate crisis, the BH-905 active noise cancelling can be turned on even without being plugged/connected to anything. This makes the BH-905 more loveable because you can basically wear this on any occasions where you need the noise to a minimum level, such as when studying in a cafe or a discussion area in the library. Of course, this is not what BH-905 is made for, but it's an extra "feature" that comes in handy :). You can switch the active noise cancelling feature on and off through a switch. It will take about a couple of seconds before the technology kicks in as if it's designed on purpose to show the technology off to you (although I'm sure there's no such reason!).
Nokia BH-905 with iPad
The N0kia BH-905 also works really well with iPad. The Bluetooth pairing is very easy and quick. Once I enabled the Bluetooth on my iPad and also started the pairing process on the BH-905, the Nokia BH-905 appeared straight away on the Devices list.
Once paired, enjoy the best music and audio quality ever coming from the iPad :) You can now watch videos and listen to music with high quality audio output when you are on travel with your iPad. Others won't even know that you are listening music from your iPad. Safer that way at times.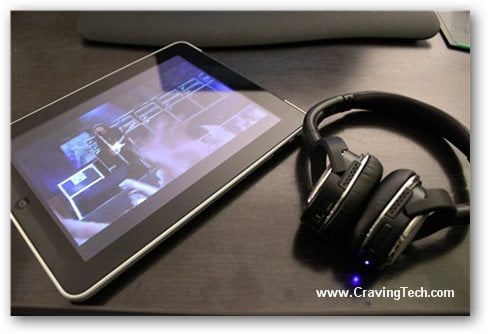 Nokia BH-905 Review Conclusion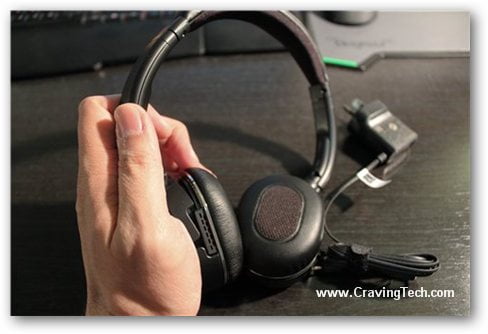 Nokia BH-905 is the ultimate gadget you need to bring with you while you travel. It produces high audio quality, Bluetooth connectivity, comfortable, can be used for phone calls, great noise cancelling technology, superb battery life, support every single device you can think of, and it also comes with the adapter to be used on an airplane. Everything comes in a package so you don't have to waste time buying accessories or extra audio cables and adapters. It also comes with a great quality case to store your BH-905 safely and securely.
The fact that it works very well on the notorious iPad means that the Nokia BH-905 might be the only wireless headset that you ever need. You can use it to make/receive calls on your mobile device (iPhone, Nokia, and others), listen to the music, watching videos, or simply just to silence your surroundings and have a relaxing moment! Nokia BH-905 is perfect in every possible way.
It's unfortunate that I haven't been able to test this on a flight as I'd really love to find out how good it is in cancelling a jet's engine noise.
Note: Nokia BH-905 Review unit was provided for the review