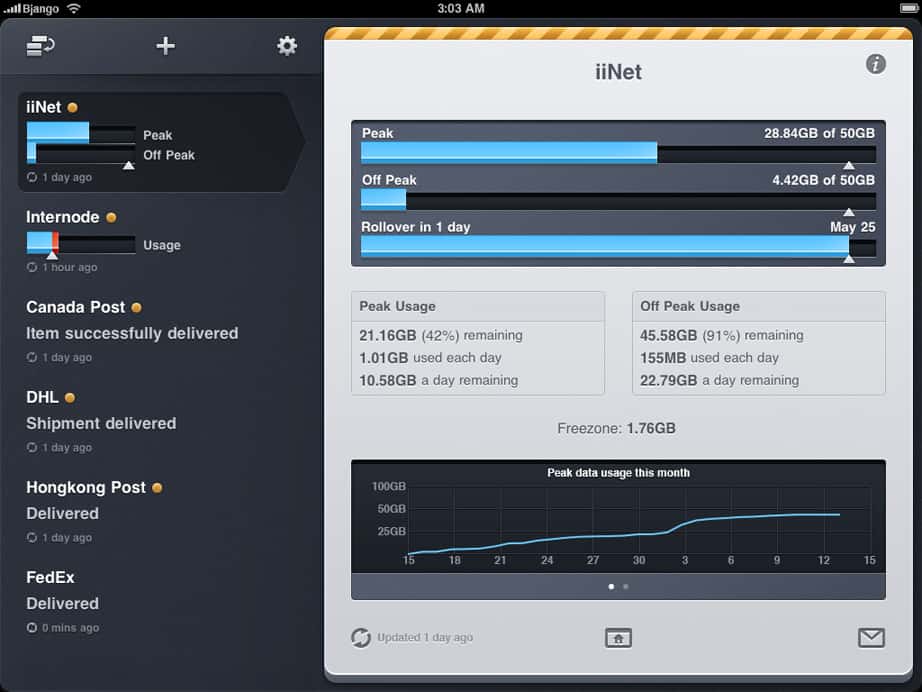 Consume for iPad is coming!
It's an application where you can check instantly and easily all your usage and information tracking on the iPad. For example, it can display your current internet quota, delivery information from DHL/USPS/others, Reward clubs/cards/services and other things. It looks like a very sleek application looking from the screenshots alone.
To find out all the providers that Consume supports, check out Consume's providers list.
Consume for iPad is still under development but according to @bjango's Twitter post, it looks like Consume for iPad will be free at launch (not too sure how much they are going to charge afterwards). Meanwhile, feel free to subscribe to the mailing list to be notified when it's being released or subscribe to this blog :) I'll definitely post about it as soon as I've received the news.
Update: Consume is released!