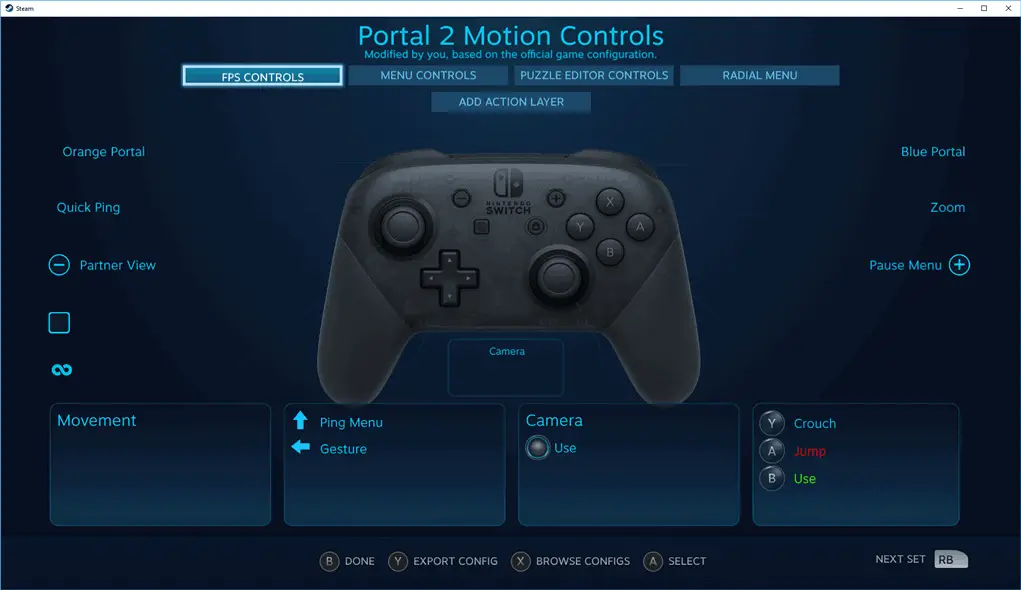 Do you own a Nintendo Switch and has the Nintendo Switch Pro Controller? The Pro Controller is really good and comfortable to use (especially for playing Zelda: Breath of the Wild or even when racing in Mario Kart 8 Deluxe).
And now, there's an even better news. The Steam Controller team has announced the support for using Nintendo Switch Pro Controller with your games within the Steam platform.
The support is not live on the official Steam yet, so you need to get it through the Steam Beta. The controller settings will also have options to 'Use Nintendo Button Layout'  which comes in handy later.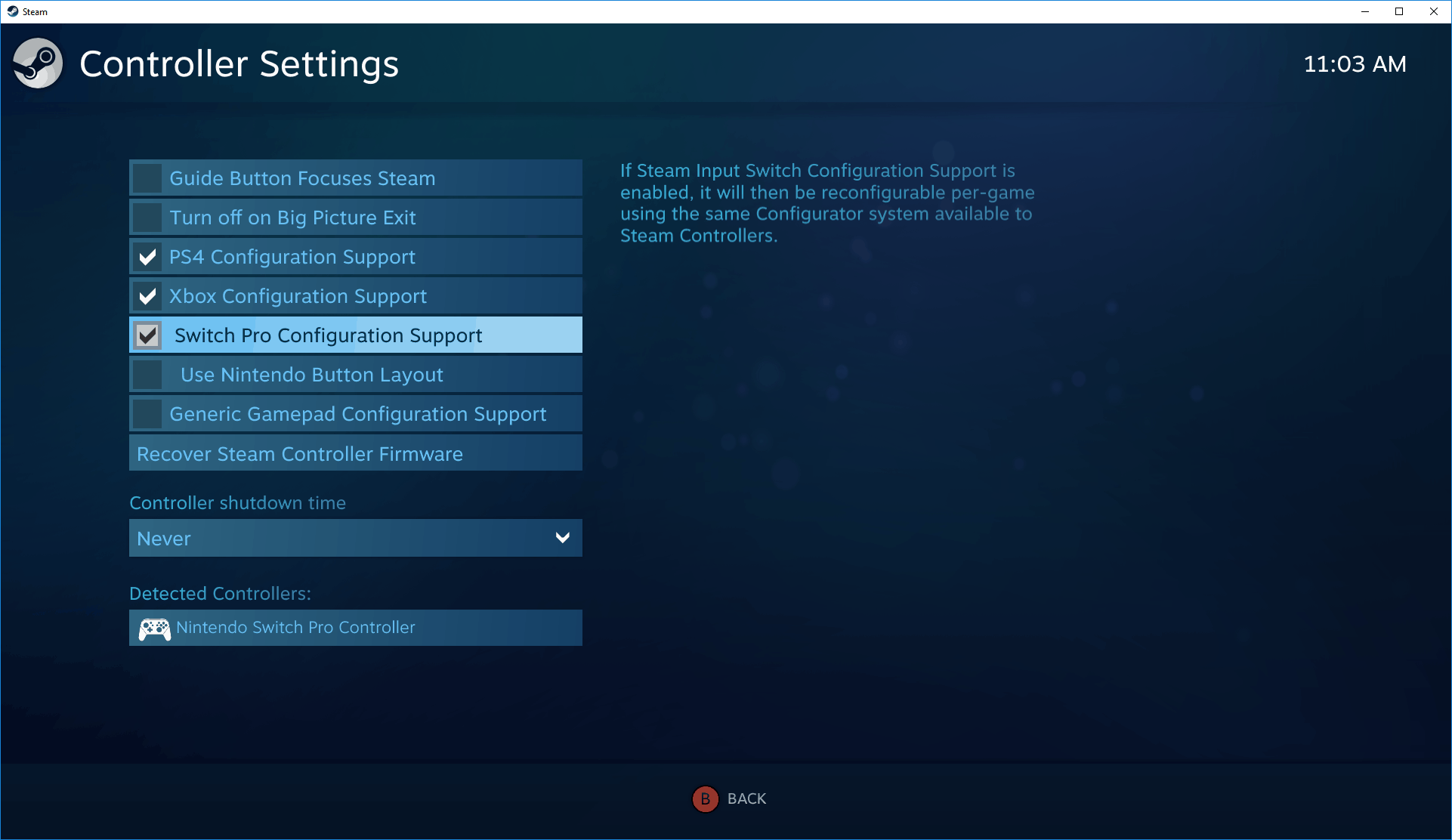 You can also tweak your config by pressing the 'Home' button to bring up the overlay.
And no, sadly nothing being mentioned about having the JoyCon support.