Nonda ZUS Review – Have you ever wasted your time walking frantically around the parking lot trying to remember where you last parked your car? Or walking a few blocks on an unfamiliar area and swore that your car had been stolen?
Nonda ZUS is a Smart Car Locator gadget that will save the location of your car automatically every time you park, so that you can always get back to it after.
It does this by utilising the GPS on your smartphone so that you can track back to where ZUS was connected last. ZUS has to be plugged into the Cigarette Lighter Slot in your car and paired to your phone via Bluetooth.
So before you are able to start finding out where you park your car last, you need to download a free ZUS app to your iOS or Android devices and pair it. When you park and turn your car off, ZUS will automatically trigger and make a note on where it is. Sure, there are other free ways to do this (such as using an app) but ZUS does it seamlessly.
You can then use the app to smartly get back to your car using the proximity indicator in the app (via GPS). It will report both the distance and direction to your parked car. When it gets really close, it will only report that your car is nearby so you still have to do the last dirty work. However, if you've been following the direction, then you'll find your car in no time.
There is also a handy timer to remind you when your parking time limit is about to expire. You can quickly pick from a different preset of time and it saved me once as I could only park for half an hour to get some stuffs from the shop (I lost track of time).
As cool as this sounds though, since the ZUS utilises the GPS on your smartphone for the tracking function to work, it's pretty much useless if you park in a shopping mall.
At the very least, ZUS will send a notification that it cannot track where your car is. If you park your car on the street or on an outdoor parking lot, however, it's perfect and works flawlessly. This doesn't also mean that you can track and locate your car if it's been stolen, since it only remembers where it was connected last.
ZUS can also be used to charge your devices and it can do this amazingly. It offers 2x 2.4A output which can charge your devices quicker than a traditional USB car charger. If you have an iPhone, try charging it through USB, an iPhone power charger (1A), an iPad power charger (2.1A), and make a note on how fast your iPhone charges. Having ZUS in the car is like having 2 iPad chargers plugged, ready to charge your devices anytime while you travel.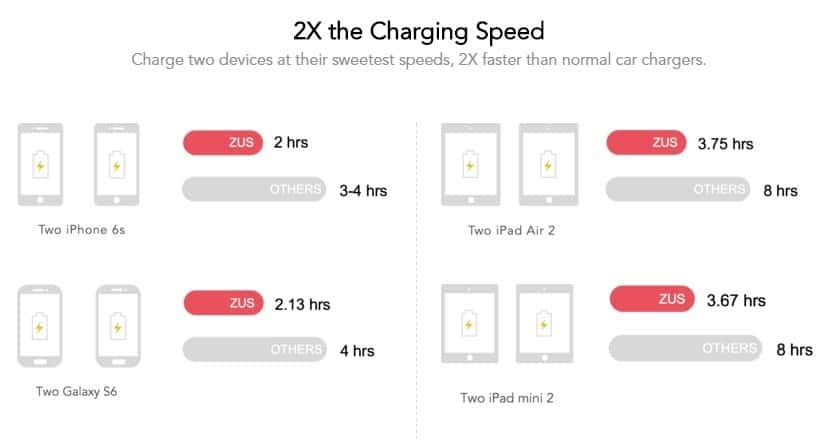 If your travel time is normally short and you are running out of battery, ZUS can save you from having a flat battery as it can supply a good amount of power even during a short travel time.
I also like the lighting on ZUS and the design that actually complements one another. It makes ZUS elegant and looks like a premium device, not some Chinese knock-off that makes the interior of your car looks terrible.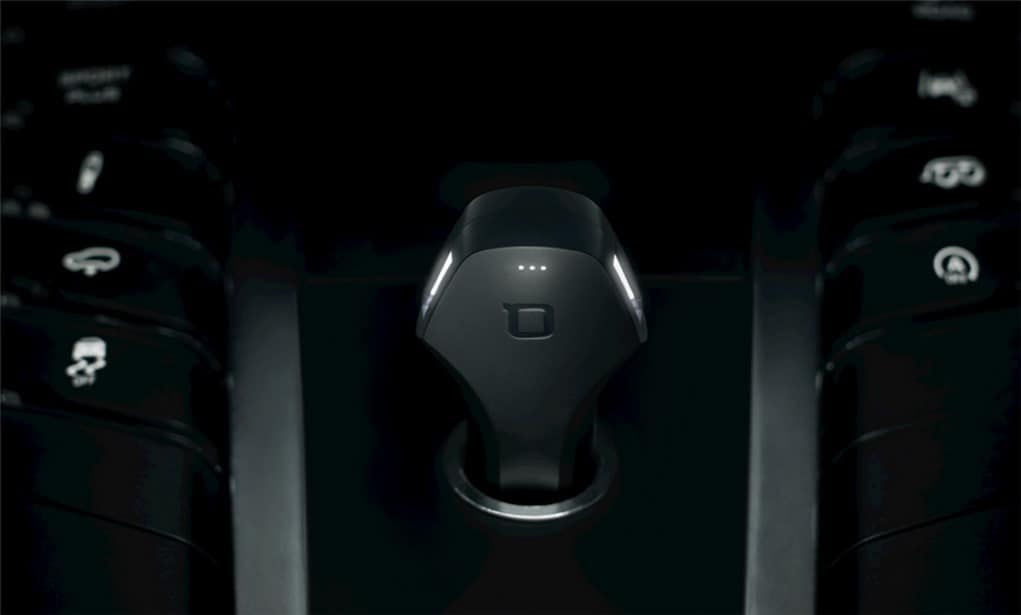 Saying that, ZUS is designed in Germany with military grade quality and special cooling system that can withstand 100-degree Celsius weather!
Nonda ZUS Review Conclusion
Nonda ZUS pushes the limit of becoming just another "USB Car Charger" with its smart tracking feature, premium grade quality materials, 2 fast charging output ports, and pack them all in this tiny device. As long as you understand the limitation of its tracking feature and focuses more on the fast charging and its premium look-and-feel, you'll be happy with ZUS and will find it really useful to have in car.
Definitely worth to have it in the car at all times.
Disclosure: A sample was supplied for the review but all opinions are mine and not paid.
[AMAZONPRODUCTS asin="B015F34P1Q"]