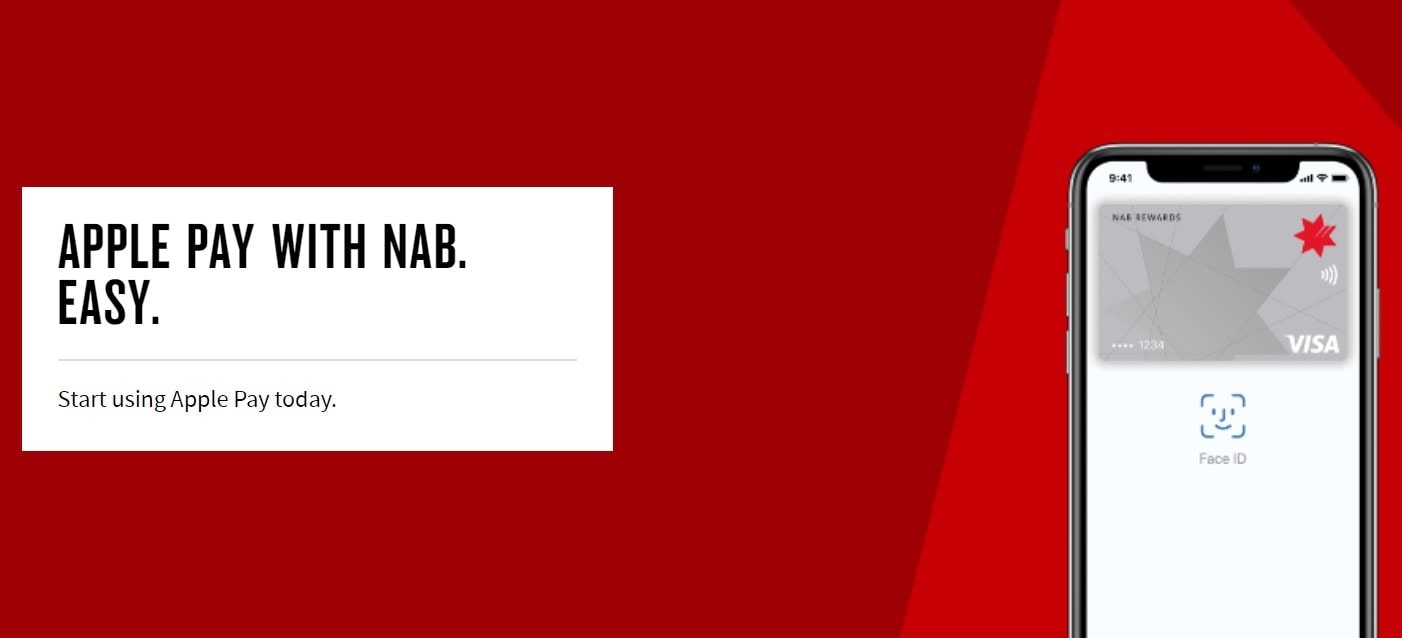 Following ANZ and Commonwealth Bank (CBA), NAB has finally given in and announced the support for Apple Pay on their credit cards. With Apple Pay, you can easily and securely pay using your iPhone and Apple Watch. While Fitbit Pay was already supported, it only works if you have a Fitbit like the Fitbit Versa.
The NAB eligible credit cards for Apple Pay are all Personal NAB Visa credit or debit cards, and also all Business NAB Visa credit or debit cards (except NAB Corporate and EFTPOS only cards).
When ANZ launched first with Apple Pay support, many customers switched (most likely those who have no mortgage or property investment obligations/accounts). While Apple Pay is not crucial to have, it certainly is more convenient and also secure because you don't need to carry your credit card around, plus every transaction is secure with a unique token. You also have to authenticate first with either a TouchID or FaceId. There is no way to track the unique transaction token back to your credit card details.
Now, with NAB supporting Apple Pay, Westpac is the only bank from the Big Four that has no support for Apple Pay.