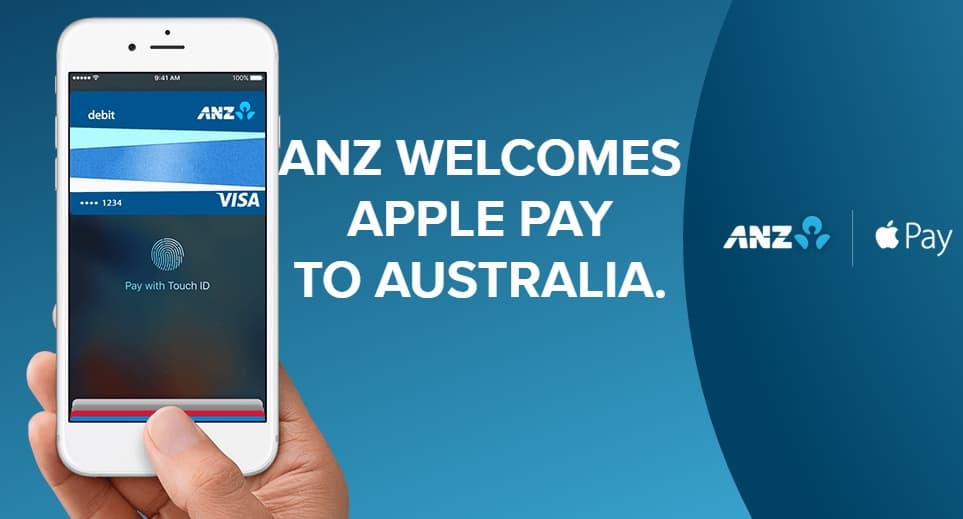 We've heard the unconfirmed rumours for the past couple of weeks about ANZ accepting Apple Pay here in Australia. In a breaking news this morning, the rumour was thankfully true and ANZ customers were all shouting in joy on Twitter.
ANZ, as of today, is accepting Apple Pay – which means you can now use your iPhone 6/6s/SE to pay for your coffee (assuming the shop accepts contactless transaction like PayPass).
If you have an ANZ Credit or Debit card, you can use the Wallet App to add your card in now. Simply open the Wallet app, press the "+" (add) button to add your card in by scanning the card and following the rest of the instructions. The process is simple and straightforward.
This also means that you can now use your Apple Watch to pay for your groceries, among other things!
Previously, only American Express cards (not the Australia banks' issued ones) can be used in Australia with Apple Pay. Now, it will just be a matter of time before the other banks will follow this through, as non-ANZ customers rushing to apply for an ANZ credit card just so that they can utilise their iPhone and Apple Watch more.
If it's not obvious enough, ANZ has included this statement on their terms & conditions: "Apple Pay is not currently available at NAB, CommBank or Westpac". Well played, ANZ.
Here are some of the tweets that other banks should take a note of:
I'll give @CommBank a week then I'm moving to ANZ for Apple Pay

— Ser Barriston Scott (@bazscott) April 27, 2016
Just signed up for an @ANZ_AU account and can't wait to use #ApplePay

— Beau (@BeauGiles) April 27, 2016
True to my word, I will now find time to seek out an @ANZ_AU branch and switch my accounts from @StGeorgeBank https://t.co/ZQAUcVMPm7

— Trevor Long (@trevorlong) April 27, 2016