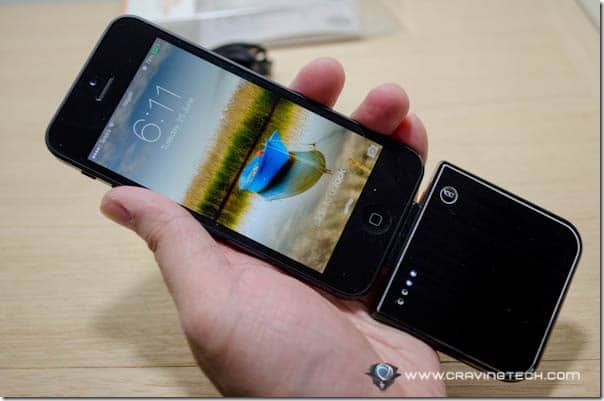 Mobile Power Station for iPhone 5 and Lightning Devices – Just when the day gets busier, you get even more frustrated with your iPhone 5's (and most smartphones in general) battery. As you use the device more (especially when playing 3D games), your battery goes faster to the never-never land.
There are portable battery chargers, of course, but some of them are quite bulky that you have to carry them around in a bag with a spare cable. Even then, you'll still need to unplug your iPhone to make and receive calls.
This Mobile Power Station from Mobile Zap is meant to tackle all that problems above.
For a start, this handy device can be placed inside your pants' or shirt's pocket. As such, this compact design makes it easier for you to carry it around just by itself. You don't even need to bring a Lightning USB cable with you to recharge.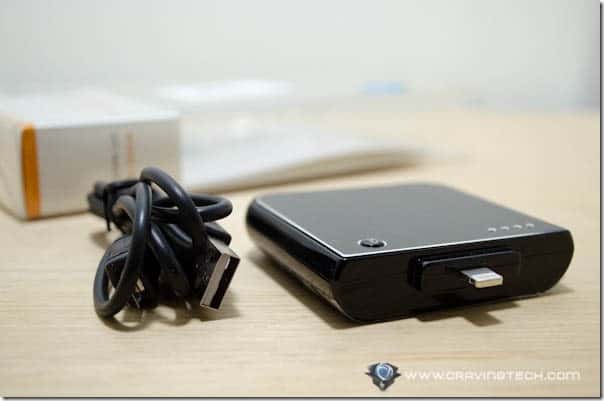 Simply plug it to your iPhone 5 (or any other Lightning device like the latest iPod touch) and a charge is on the way.
While it's charging your iPhone 5, you can still make and receive calls. Though it looks a bit funny when you are holding your iPhone 5 with it, it's still much better than having to plug/unplug a cable from a portable battery charger. This means your phone is ready anytime you want it instantly.
This Mobile Power Station from Mobile Zap has an 1800mAh capacity. For comparison, iPhone 5 battery is rated at 1440mAh. So you can fully charge your iPhone 5 from 0 to 100 with this (and still have some left for more).
It can be recharged easily with the included microUSB cable and also has 4 LED battery indicators to indicate its battery level. Press the tiny circle button to check for the battery level at anytime.
Please note that this only has 1A output power, meaning you cannot use this to recharge an iPad (needs to be 2A). You'll also get a warning because of the third-party Lightning connector.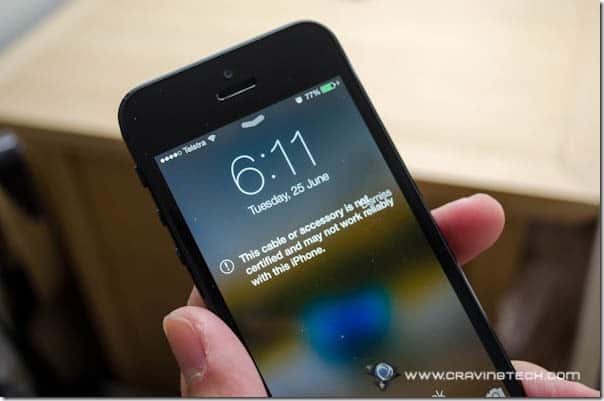 All in all, this is a solid iPhone 5 charger (or the iPod with Lightning connector). Thanks to the compact and cable-less design, you can always carry this with you, even when you don't think you'll need it for the day. Who knows? Unexpected calls, public transport delays, and other mishaps may require you to use your phone that you should.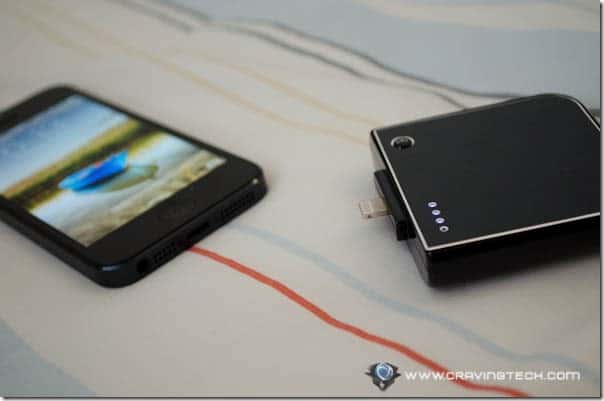 Disclosure: Mobile Power Station for iPhone 5 and Lightning Devices was sponsored by Mobile Zap for the review. Opinions are all mine