SteelSeries Apex Pro Mini Wireless Review – The gaming keyboard with the world's fastest and most customisable switches are back, in mini version. SteelSeries Apex Pro with its OmniPoint Switches' 0.4mm actuation points was my favourite but now with OmniPoint Switch 2.0, you can further set the switches to have an actuation point as low as 0.2mm.
To make things even more interesting, there is now a wireless, mini version of SteelSeries' flagship gaming keyboard with these latest switches: the SteelSeries Apex Pro Mini Wireless.
Those who don't have much space on their desk or want to have a really neat gaming setup should ditch their Apex Pro and get the Apex Pro Mini Wireless instead. It's cord-free and has a really small footprint on the desk. But most importantly, it comes with the latest, customisable OmniPoint Switches.
SteelSeries Apex Pro Mini Wireless Review – Unboxing and Packaging Contents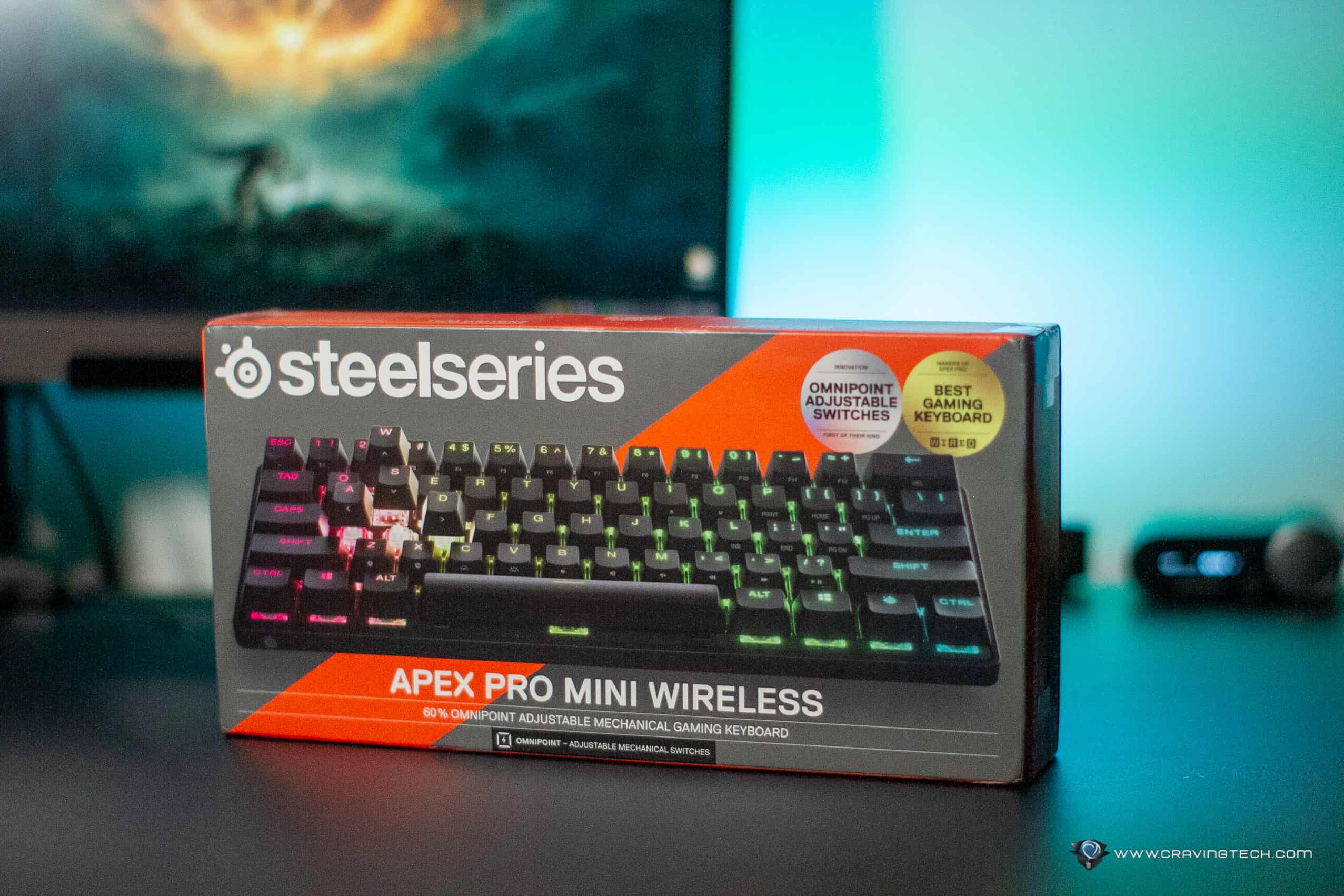 SteelSeries Apex Pro Mini Wireless Review – Design & Features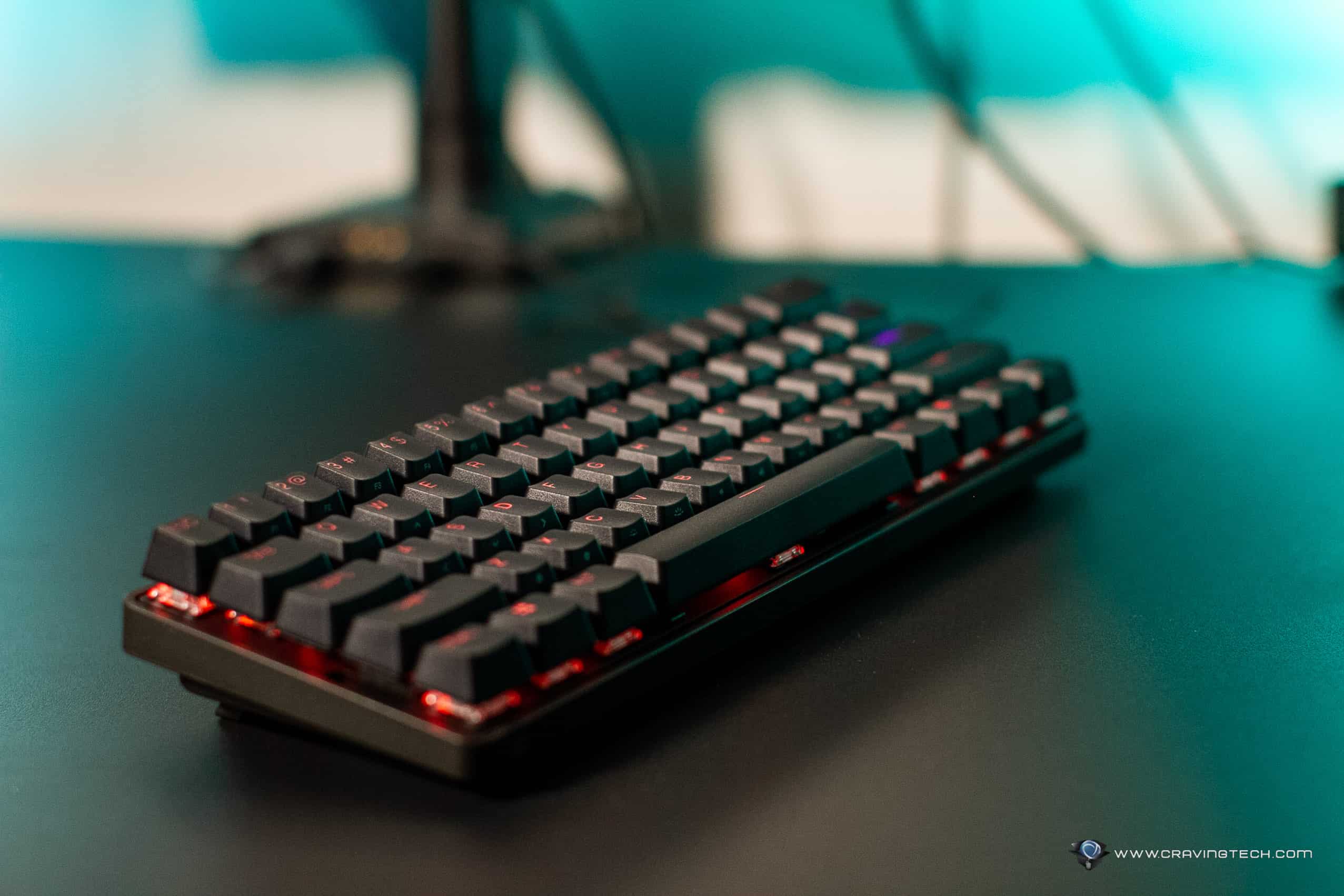 SteelSeries Apex Pro Mini Wireless has a 60% form factor which means it is smaller than Tenkeyless (TKL). This means you will not see dedicated keys like the Function keys, Page Up, Page Down, Home alike. If you miss them however, you can still have access using to all of them using the Function key.
The side-printed labels can be a bit challenging to see in a dark room however, but you should get used to them pretty quick if you use them frequently enough.
Apart from saving much space on the desk, the mini size also helps with ergonomics as you hold the mouse with your right hand. And if you game with very low sensitivity and a big mouse pad, you'll appreciate the extra space you have here to glide the mouse around.
Though it's compact and mini, the chassis uses aircraft grade aluminium alloy to provide frame durability, along with Double Shot PBT Keycaps.
The cable is totally removable so if you like a clean setup, just charge the keyboard elsewhere and leave your Apex Pro Mini Wireless cord-free on the desk – like what I do here at the moment. The connector is USB Type-C and the USB slot is located on the top left side of the keyboard, along with a Bluetooth/Wireless switch.
So yes, the keyboard supports multiple connectivity options: wired, Bluetooth 5.0, and 2.4GHz. According to SteelSeries, it has a battery life of around 30 hours in Wireless mode and 40 hours in Bluetooth mode with default lighting settings. The keyboard itself will go to sleep when not used after certain amount of time to save battery. And to my surprise, the keyboard seems to have a fast charging mechanism as it charges very quickly in my experience.
I gamed in Wireless mode all the time while reviewing this keyboard (around 2-3 weeks) but never noticed any noticeable lag so I'm definitely happy with SteelSeries' Quantum 2.0 Wireless tech.
And the star of the show is definitely the SteelSeries' OmniPoint 2.0 Switches. They offer fully-customised actuation points PER key, ranging from 0.2mm to 3.8mm. This gives plenty of choices to professionals and esport players, but also casual players like myself. While it's easy to just set all switches to the lowest actuation point of 0.2mm, you may not want to do this on certain keys as they can easily get triggered with a slightest touch.
For example in Overwatch, if you find that you accidentally press the ultimate ability key ('Q' by default) too frequently, you may want to crank the actuation point up a bit. But if you don't, having the fastest response time can definitely be the difference between the death and life of your team. Your choice.
You can also program two actions within a single key such as selecting a grenade and throwing them at the same time instantly. This can be done through SteelSeries GG software. It's quite complex so this may not be for everyone, but it is powerful.
SteelSeries Apex Pro Mini Wireless Review Conclusion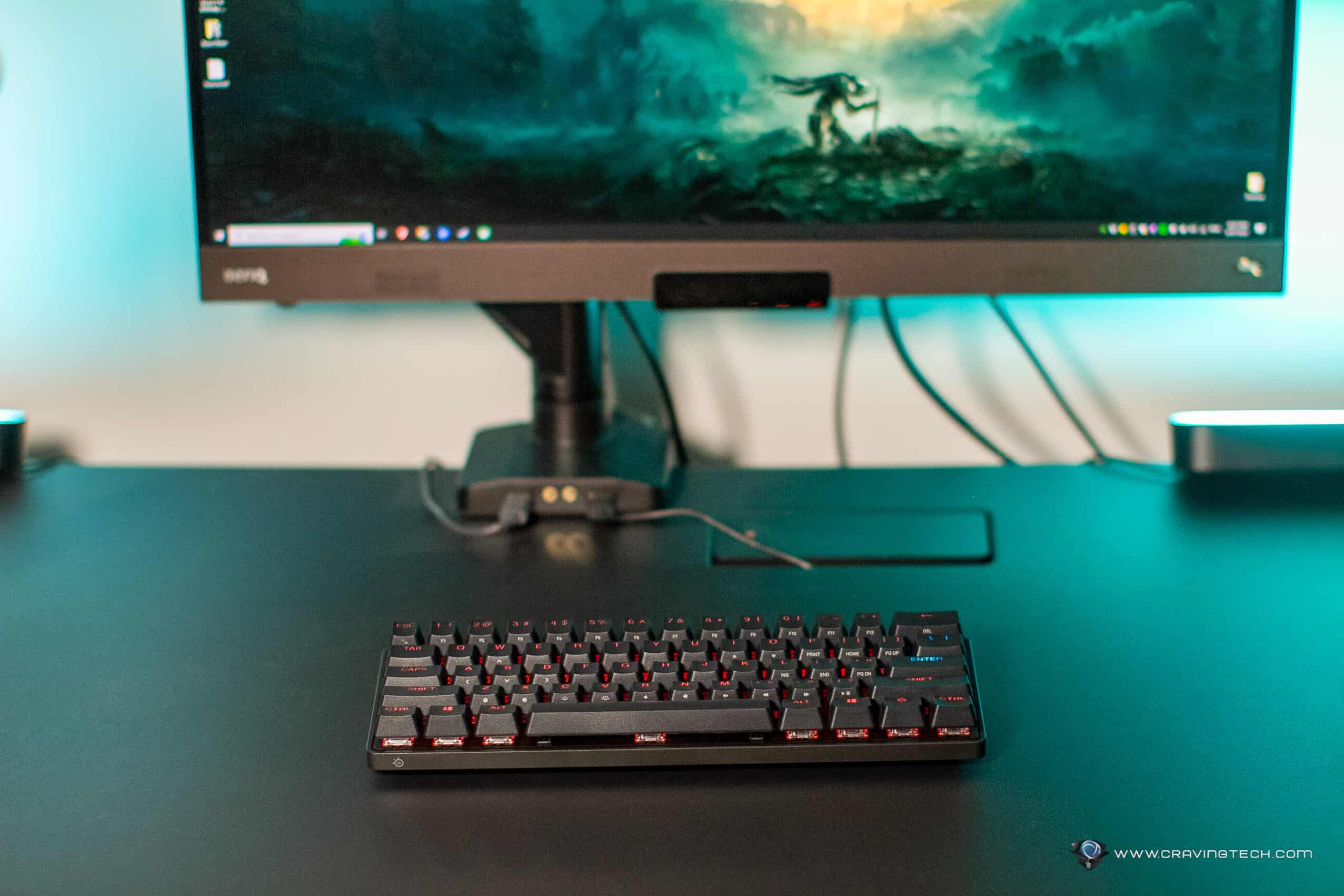 SteelSeries Apex Pro Mini Wireless is definitely designed for those who are looking for high-performance, customisable keyboard in smallest package. It's really small yet durable, and it comes with SteelSeries' powerful OmniPoint 2.0 switches, allowing you to customise actuation points per key from 0.2mm to 3.8mm.
It also charges very quickly and I've been enjoying it without the cord, which makes my desk setup clean. If you game with a wireless gaming mouse like the Aerox 5 Wireless or Prime Mini Wireless, along with a wireless headset like the Arctis Nova Pro Wireless, you definitely want to complete the wireless setup set!
Sure, you are paying the price for all these and I believe having the OmniPoint 2.0 switches contribute to the high price, but if you like the idea of customising your switches and having the fastest response mechanical switches, this is it.
SteelSeries Apex Pro Mini Wireless retails for A$499 and available now for purchase at retailers around Australia. Also available at Amazon.com
Disclosure: SteelSeries Apex Pro Mini Wireless review sample was supplied for reviewing
SteelSeries Apex Pro Mini Wireless Review
Summary
The legendary Apex Pro is back, in mini!
Pros
Very compact in size, makes it spacious on the desk
Powerful Omnipoint Switches 2.0
Wireless (Wi-Fi and Bluetooth 5.0) or Wired, your choice
Can be charged quickly
Durable
Cons
Can't see side labels easily in a dark room
High price