SteelSeries Prime Mini Wireless Review – The original SteelSeries Prime Wireless is an excellent, esport-grade wireless gaming mouse (make sure to check my review with some Overwatch gameplay while using it), so the Prime Mini Wireless comes at a surprise.
It's definitely made for gamers with smaller hands and who like lighter mouse. At 7 grams lighter (a total weight of 73 grams), every bit definitely counts.
SteelSeries Prime Mini Wireless Review – Packaging & Unboxing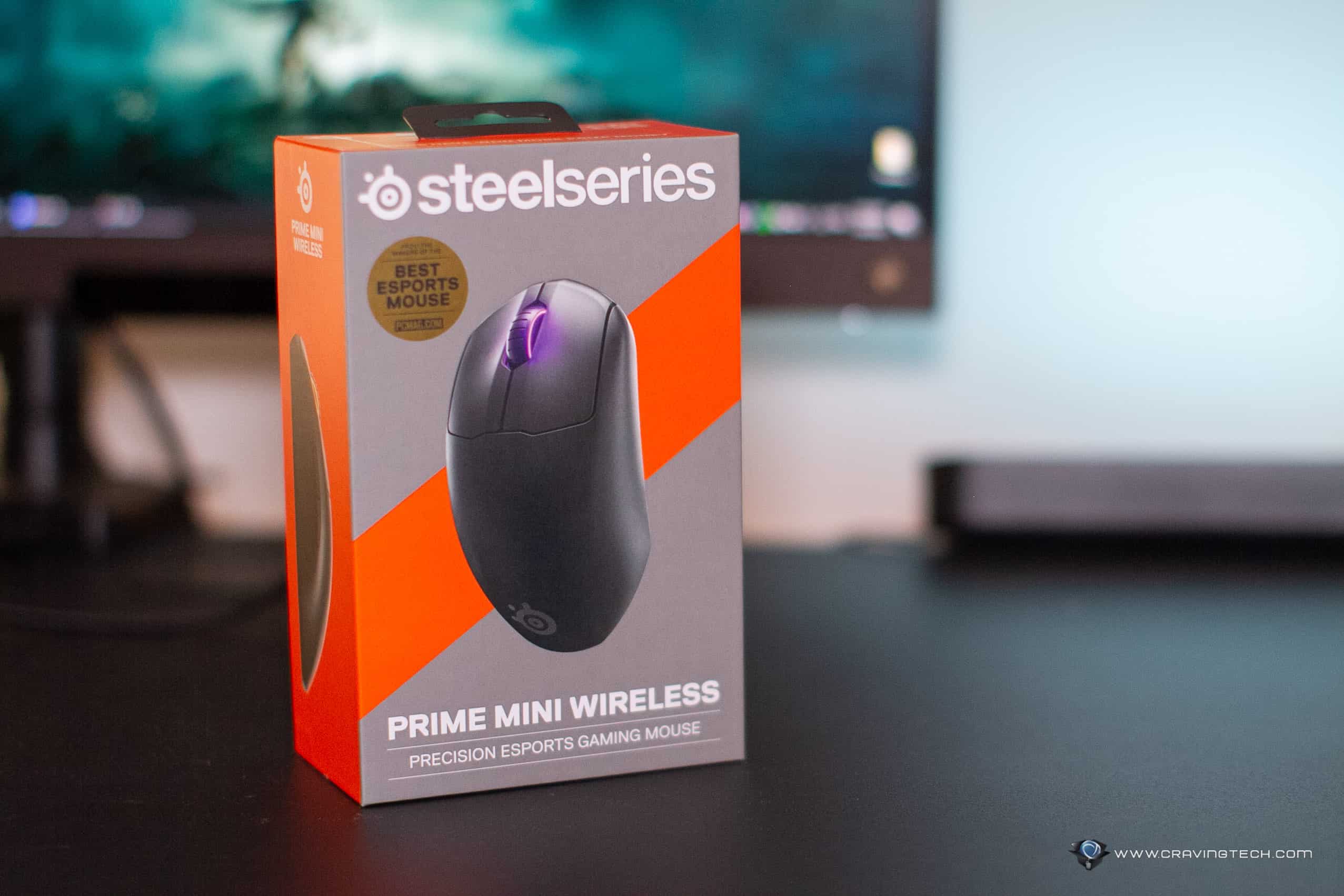 SteelSeries Prime Mini Wireless Review – Design & Features
It is easy to see that SteelSeries keeps the design and everything else is practically the same (compared to the standard Prime Wireless). In fact, even the sensor, battery life, and switches are exactly the same.
It's a good thing for sure because it all comes to whether you like a smaller and lighter mouse (i.e Prime Mini Wireless) or the standard-size one (i.e Prime Wireless).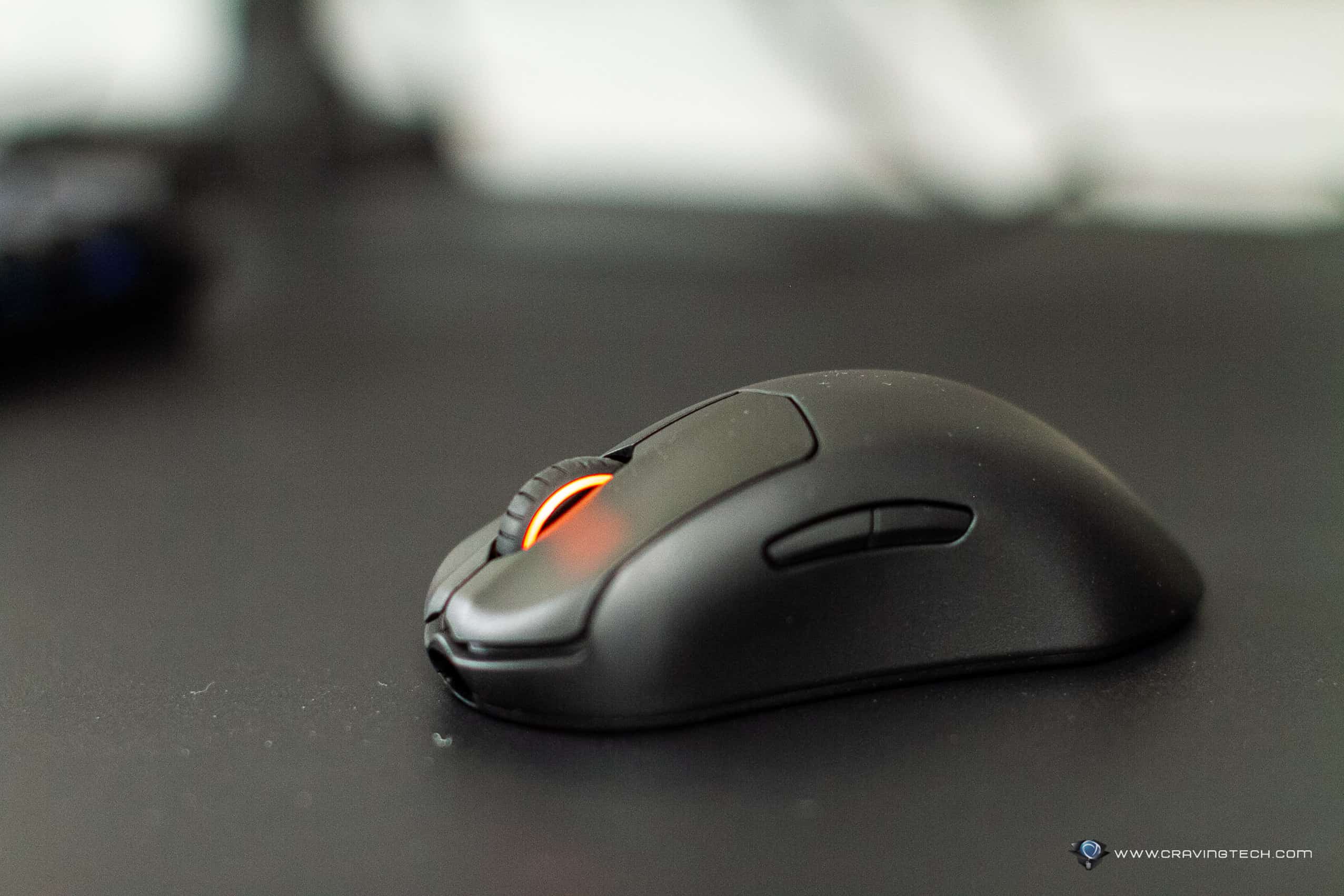 I was expecting it to be uncomfortable to use after a long period of time – as most "mini" gaming mice usually did, but I was caught by surprise. The Prime Mini Wireless is comfortable to game for hours and it just feels like a smaller, better version for my small hand.
I'm a fingertip gamer with a rather low DPI sensitivity setting, so I have to lift my gaming mouse from the mouse pad pretty frequently. Thanks to the smaller and lighter model, the Prime Mini Wireless makes it effortless for me to lift with my fingers and glide across the mouse pad.
The Optical Magnetic switch on the Left and Right mouse buttons are rated for 100 million clicks for good durability. But what I like most about the switch is how it sounds and feels when you press it with your fingers. They are crispy!
They create satisfying sounds while you fire your weapon and at the same time, deliver you informative, audible feedback as you execute the mouse commands. However, this is probably not the mouse you'd want to use if you are sharing your room with a sleeping partner as the crispy, clicky sounds will drive them mad!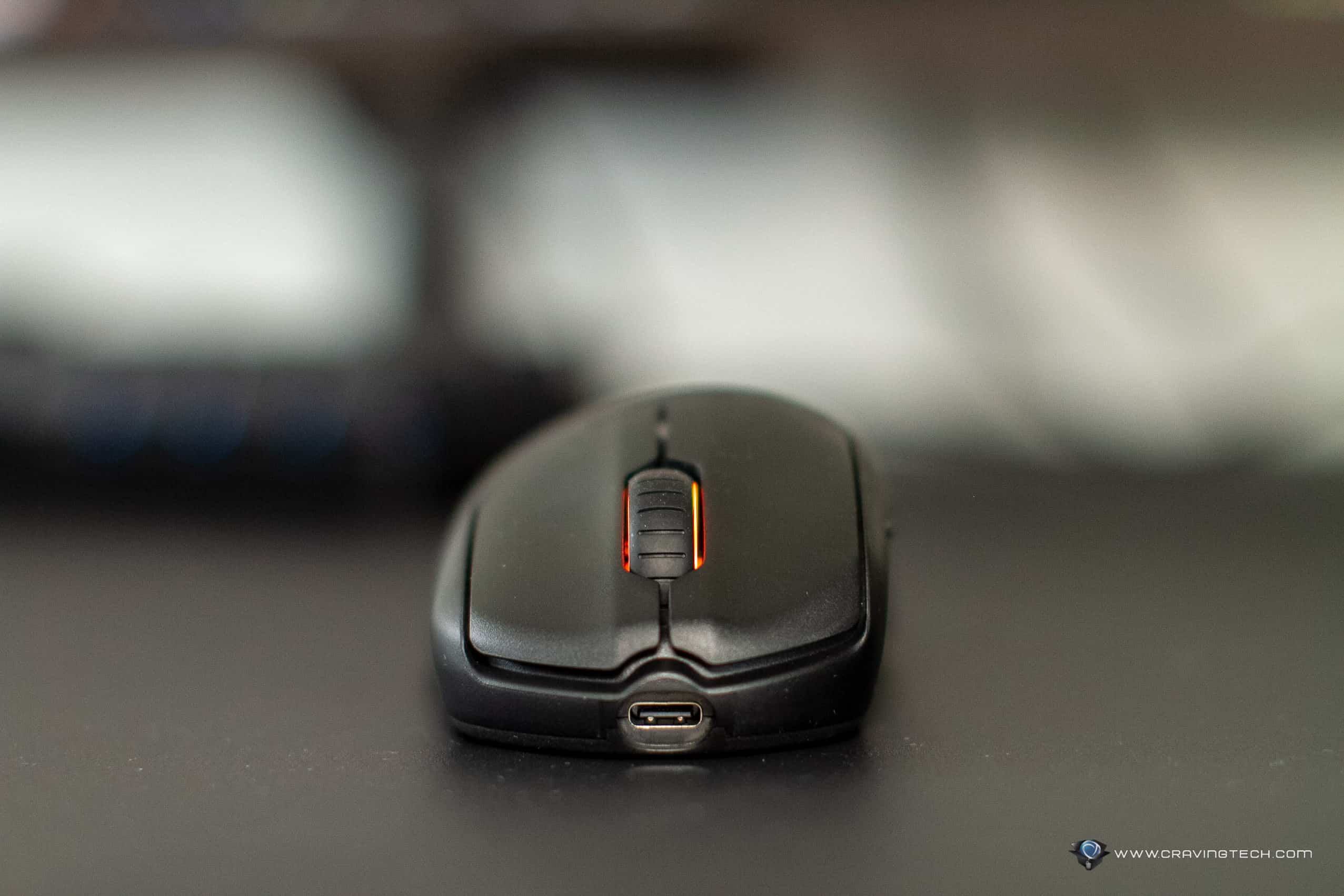 Like the Prime Wireless, you can customise commands and change the mouse settings through the SteelSeries software: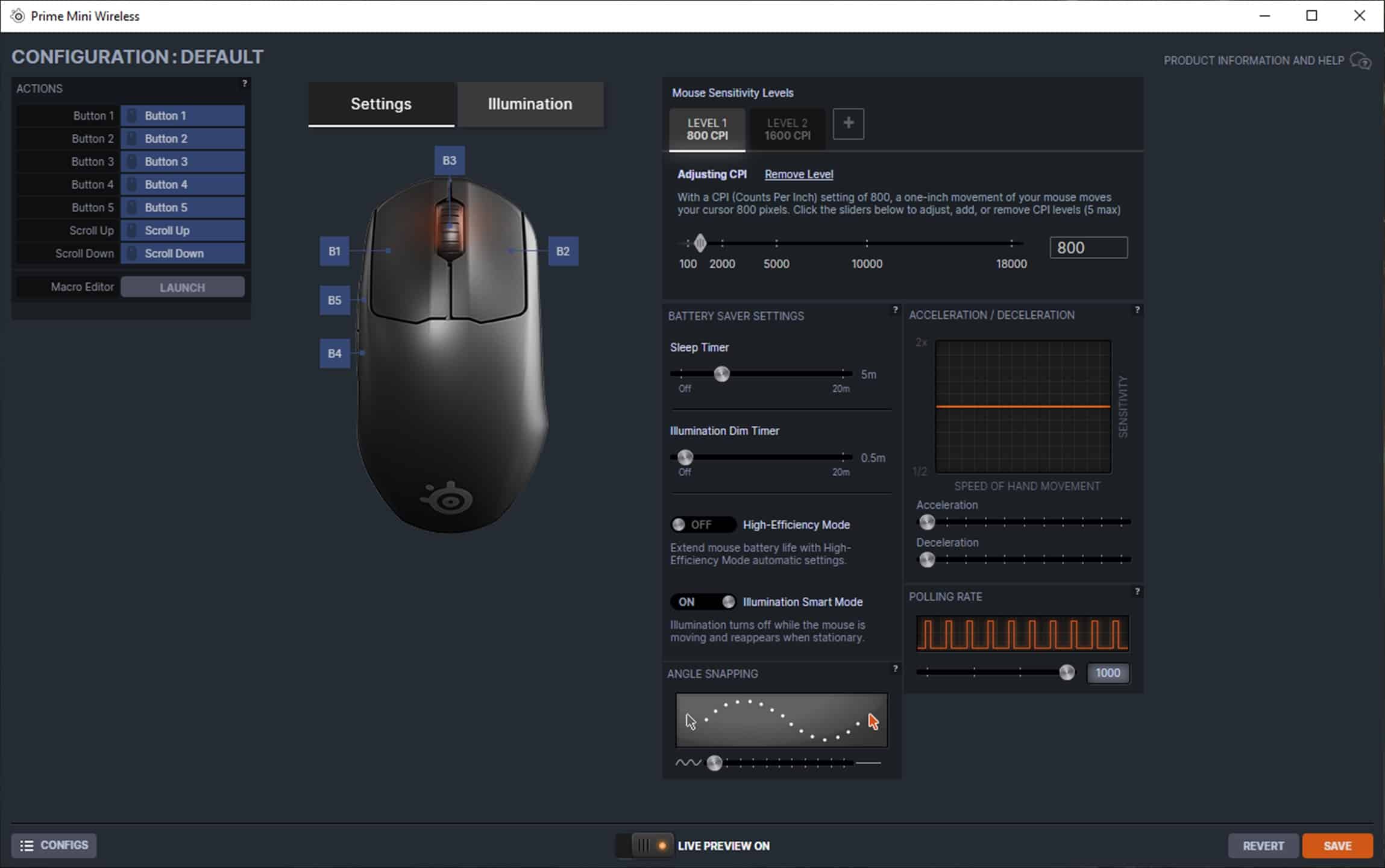 So how does the Prime Mini Wireless perform in a fast-paced, online, competitive, first person shooter like Overwatch? Very good, actually.
Despite being wireless, the Prime Mini Wireless feels very responsive with no noticeable lag and the sensor (400 IPS, 40G acceleration, 18,000 CPI) is also accurate for both tracking and doing flick shots. The mouse has 100 hours of battery life which means less trip to plug that charging cable in while you play.
Here is a single gameplay of Overwatch while I was using the SteelSeries Prime Mini Wireless:
SteelSeries Prime Mini Wireless Review Conclusion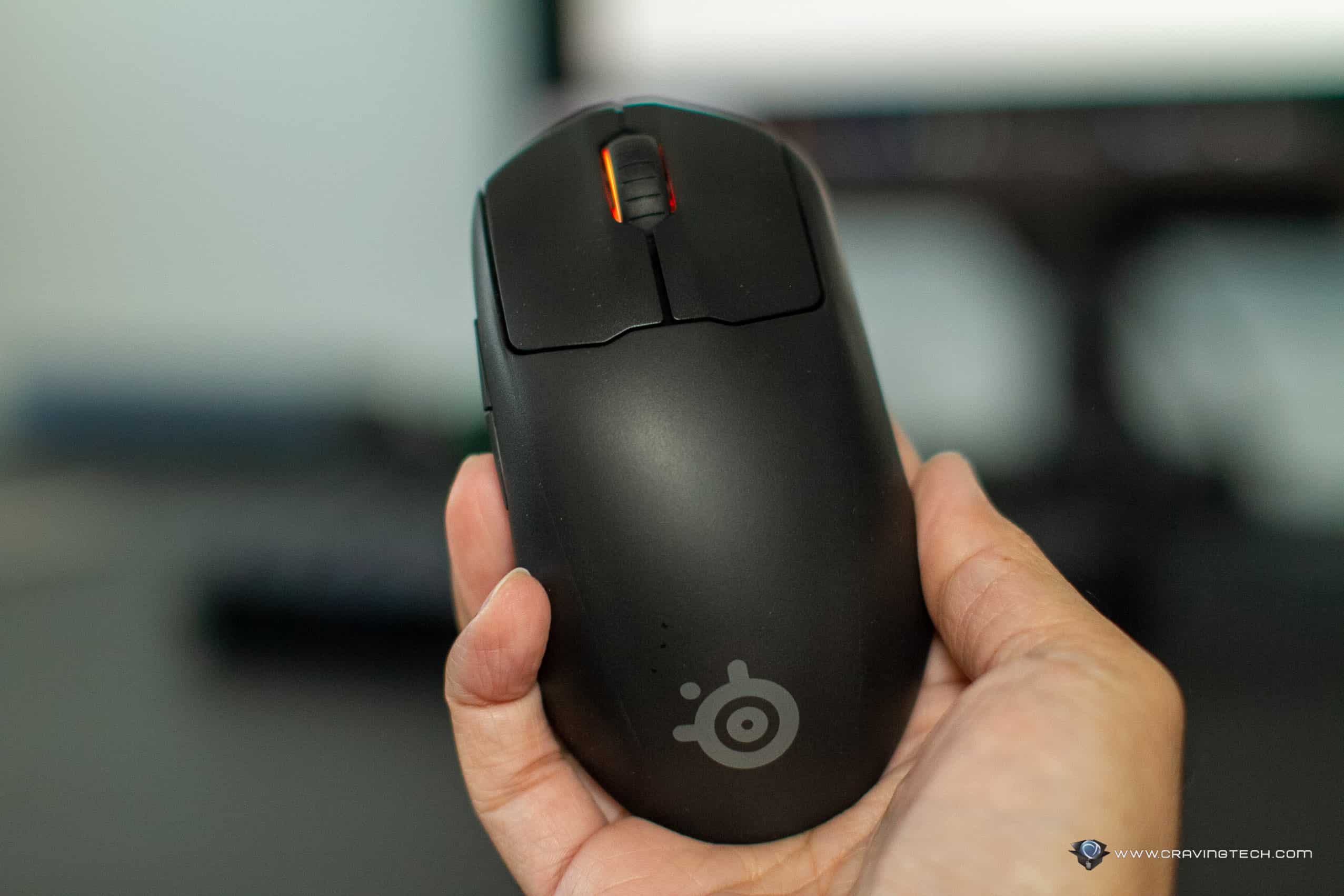 If you have small hands and like a lighter, wireless mouse with satisfyingly-crispy-clicks Prestige OM switches, the SteelSeries Prime Mini Wireless is definitely the best gaming mouse for you.
With 100 hours of battery life, accurate sensor, and Quantum 2.0 Wireless Technology with zero-lag latency, the Prime Mini Wireless doesn't sacrifice anything even though it is lighter and smaller than the original Prime Wireless.
SteelSeries Prime Mini Wireless retails for around A$165 and available at retail stores around Australia. Also available at Amazon.com
SteelSeries Prime Mini Wireless Review
Summary
A smaller, lighter version of the newest SteelSeries Prime Wireless – but with all the winning features
Pros
Smaller and lighter, perfect for small hands
Satisfying clicks
Accurate sensor
No noticeable lag while playing wireless
Comfortable to use for hours
Cons
Some third party USB-C cables might have a hard time to get through the rather-narrow charging port
No compartment to store the USB transmitter