Note: This is a guest post written by Sebastian Avila Castro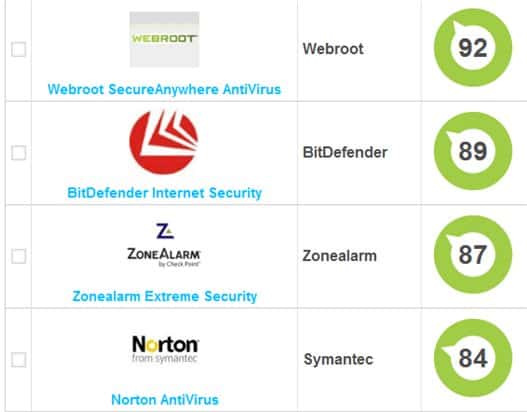 With Cyber Crime expected to be 'Number One Threat' in 2012, it's time to revisit your personal internet security. At a recent cyber security conference, the Director of the FBI, Robert Mueller emphasized that cyber-threats would surpass terrorism as the country's No.1 threat in 2012.
This is alarming news considering the damage caused by cyber criminals last year alone. According to Norton's 2011 Cyber Crime Report, 431 million adults worldwide were victims of Internet crimes, with total monetary losses exceeding $114 billion.
The Georgia Tech School of Technology predicts that in 2012, cyber threats will be manifested in "new and increasingly sophisticated means to capture and exploit user data," with attacks aiming to "compromise content and erode public trust and privacy." As the role of computers in personal life and daily business function continues to exponentially grow, Internet users can no longer afford to leave their computers vulnerable to cyber attack.
Increasingly complex viruses and malware require increasingly complex security measures. The top antivirus programs provide protection from a vast scope of potential threats to your computer, ranging from anti-Trojan virus security, to safeguards against phishing scams. Unfortunately, elite Internet security software programs often come at a steep price, especially in relation to the sources of free antivirus protection available.
Free programs however, often lack key features that are boasted by paid programs. Depending on your lifestyle and Internet usage, it may be worth taking a look at both. For example, a side-by-side comparison of top rated BitDefender Internet Security Antivirus Software and top rated free program 2012 Ad-Aware Free Internet Security, reveals the similarities between the two, but demonstrates the latter's failure to provide important components such as personalized antivirus scans, keylogger protections, and phone tech support.
Via FindTheBest's Antivirus Software comparison, included below are the overall top 5 Smart Rated antivirus software programs available, and the top 5 free programs. The Smart Rating is a single rating that reflects the weighted average of three software rating sources: CNET, PCMag, and PC Antivirus Reviews.
Top 5 Antivirus Software Programs 2012
BitDefender Internet Security Antivirus Software, BitDefender
Zone Alarm Extreme Security Antivirus Software, Zonealarm
2012 Norton AntiVirus,  Symantec
2012 Ad-Aware Free Internet Security, Lavasoft
Norton Internet Security 2012, Symantec
Top 5 Free Antivirus Software Programs 2012
2012 Ad-Aware Free Internet Security, Lavasoft
AVG Antivirus Free 2012, AVG
2012 Panda Cloud Antivirus Free Edition, Panda Security
2012 Avira Free Antivirus Software, Avira
2012 Avast! Free Antivirus, Avast
What antivirus or Internet Security package you are using at the moment?
Note: This guest post was written by Sebastian Avila Castro from antivirus-software.findthebest.com