My wife swears by Canva, an easy-to-use, online design and publishing tool that allows you to create amazing-looking design for posters, social media posts, letters, presentations, brochures, etc.
If you've been wondering if there is anything out there for making easy-to-use videos with easy and intuitive interface like Canva, then you should check FlexClip out.
FlexClip Online Video Maker is a simple and powerful video maker that can run from a web browser with stock images, templates, and elements to let you create videos quickly and intuitively.
Want to create a quick but great-looking marketing video for your business? Done. Want to create an eye-popping video for your social media posts? Done.
You can easily select the video ratio when you create your project (everything is done online and automatically saved/backed up on your account) so you can personalise the design of your creation accordingly.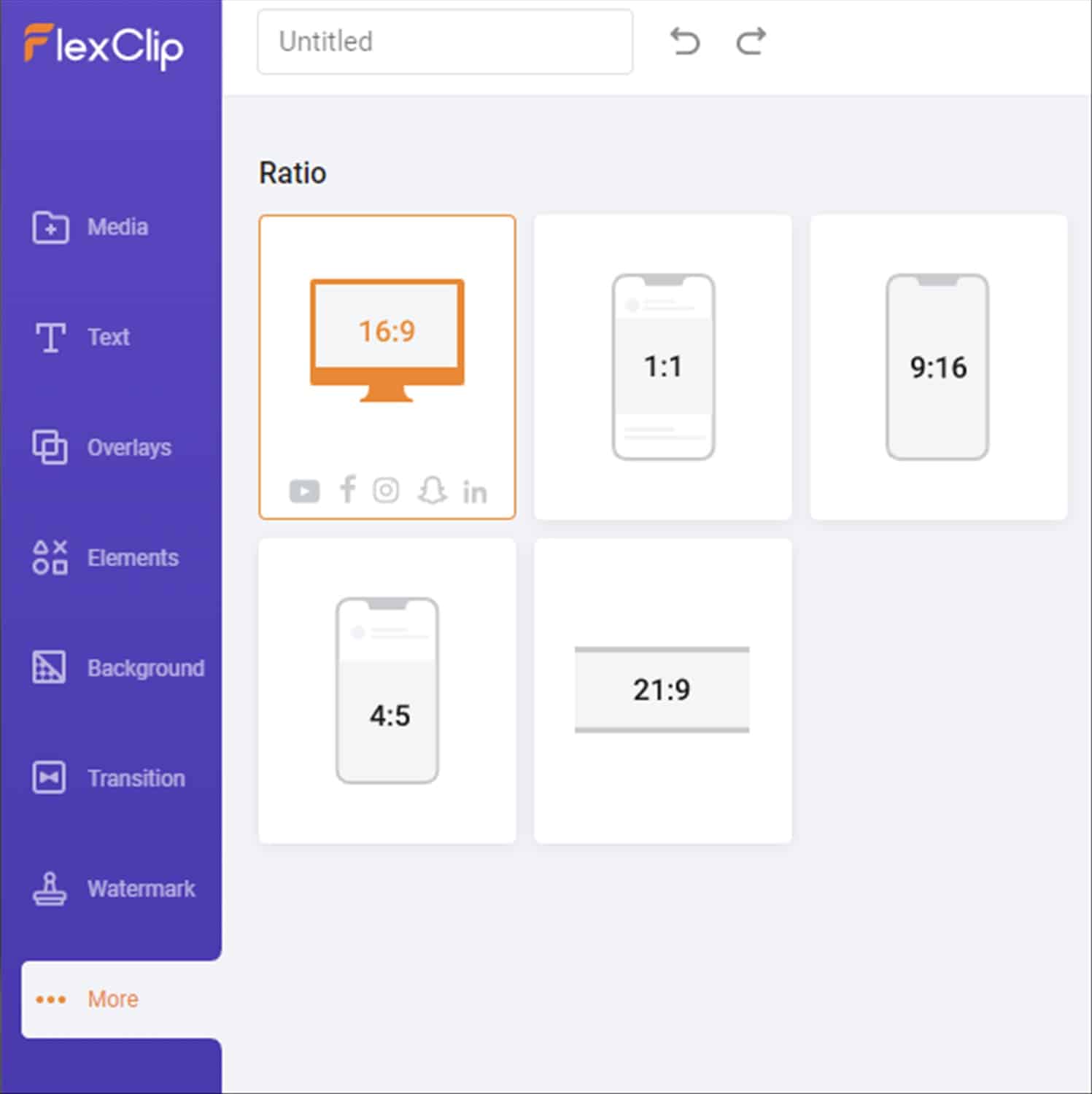 For example, if you are planning to create an Instagram video post about your new product or giveaway, simply select the 1:1 ratio and create an accurate, eye-popping video specifically made for Instagram!
FlexClip also has thousands of stock templates and millions of animated texts/elements/backgrounds/stock assets to use alongside your creation. A handy search function can filter these out so you can get the ones you are looking for and preview them quickly by hovering your mouse.
With just a quick drag-and-drop and simple editing interface, you can pretty much amaze your readers, followers, clients, and friends with a custom-made creation of your own.
There's a simplified Storyboard canvas for you to work on, or my favourite, a Timeline-approach for more advanced customisations (it's still in Beta but works well so far).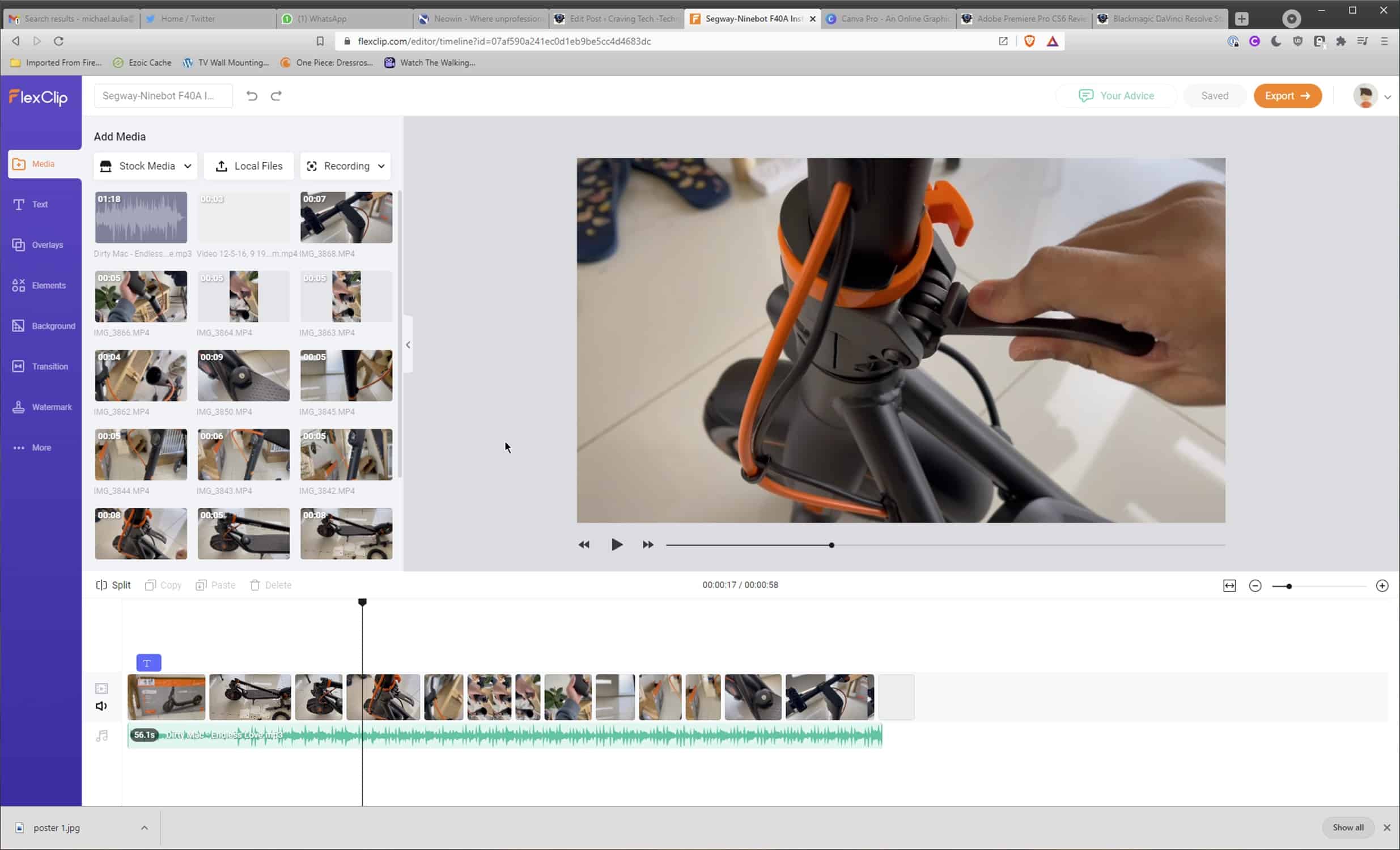 Media can be added from your computer by dragging and dropping multiple files in one go, and later be added to the Storyboard or Timeline. Clips can just be dragged and dropped to trim, but you also have access to more controls like rotating the clips, setting it to fit the frame, etc.
Audio files can also be added at the bottom layer as a background music. Audio from clips can be muted or have their volume changed manually to match your other clips.
To my surprise, FlexClip even has tons of royalty-free music that you can use but you can also upload your own audio file to your project.
Sure, with FlexClip, you don't have access to powerful features like creating audio keyframes where you can control the volume waveforms or other advanced things reserved for movie editing software like Adobe Premiere Pro or DaVinci Resolve.
But as much as I'm comfortable using Adobe & DaVinci video editing software, I find FlexClip to be quite powerful but more importantly, easy and quick to use. Thanks to the many stock media and elements, it's so much easier to knock up something quickly and eye-catching without any video editing knowledge.
Your final creation can easily be exported to a media file and uploaded to YouTube, Instagram, or other platforms. There is no 4K export unfortunately but to many, 1080p is more than enough.
Here is a couple of videos I made using FlexClip. The first one is a giveaway announcement for Osmo and the second one is a short video on how to assemble the Segway-Ninebot F40A escooter I'm currently reviewing.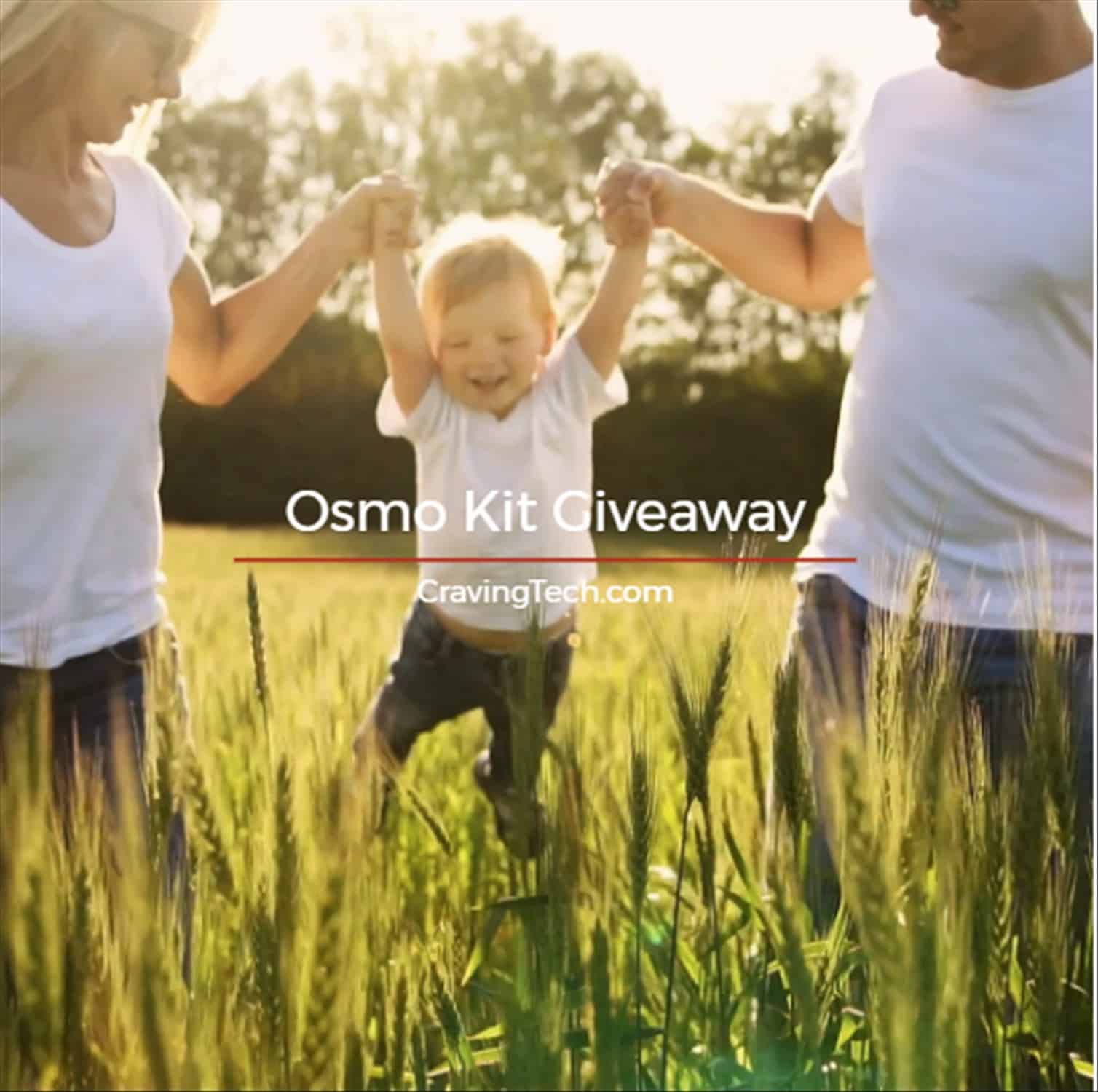 To be able to access all these goodies, there is a subscription involved. Sure, FlexClip offers a free account for you to make simple videos (up to 1 minute length 480p video with limited elements that is best for Instagram purposes) but once you get comfortable and see its power to create stunning videos easily, you'll definitely want to upgrade to the monthly subscription option if you are going to use it often.
All the different plans and details can be accessed here.
FlexClip Review Conclusion
FlexClip Online Video Maker is an easy-to-use, intuitive, online video maker that gives you access to thousands of ready-to-use templates and millions of media & elements to choose from, which include short video elements & animations to make your creation pop!
Combined with your own media, you will be able to create customised videos for practically anything within minutes. With just a drag and drop and changing a few settings on screen, you don't really need to be skilful in video editing to create a masterpiece that you'll be proud of.
FlexClip is also accessible from a web browser so you can hop on to a computer where ever you are, and start creating or editing your videos. All your creations are stored online and always accessible at all times.
If you are looking for a Canva alternative for video design and making, definitely check FlexClip out.
Disclosure: FlexClip review license was supplied for reviewing