Jabra is a Danish brand specialising in audio, video, and collaboration solutions. It is owned by GN Audio, which is part of the Danish company, GN Group. They specialise in making wireless, true wireless, and corded headphones for consumers and business customers. Jabra just released their latest Engage series product which is the Jabra Engage 55 headset. So let's find out if it's any good. 
Who is it for?
Jabra Engage 55 is designed for people on back-to-back calls and virtual meetings who work at home and in the office. It doesn't matter which virtual meeting softwares you use, this headset works with almost everything.
What's in the box?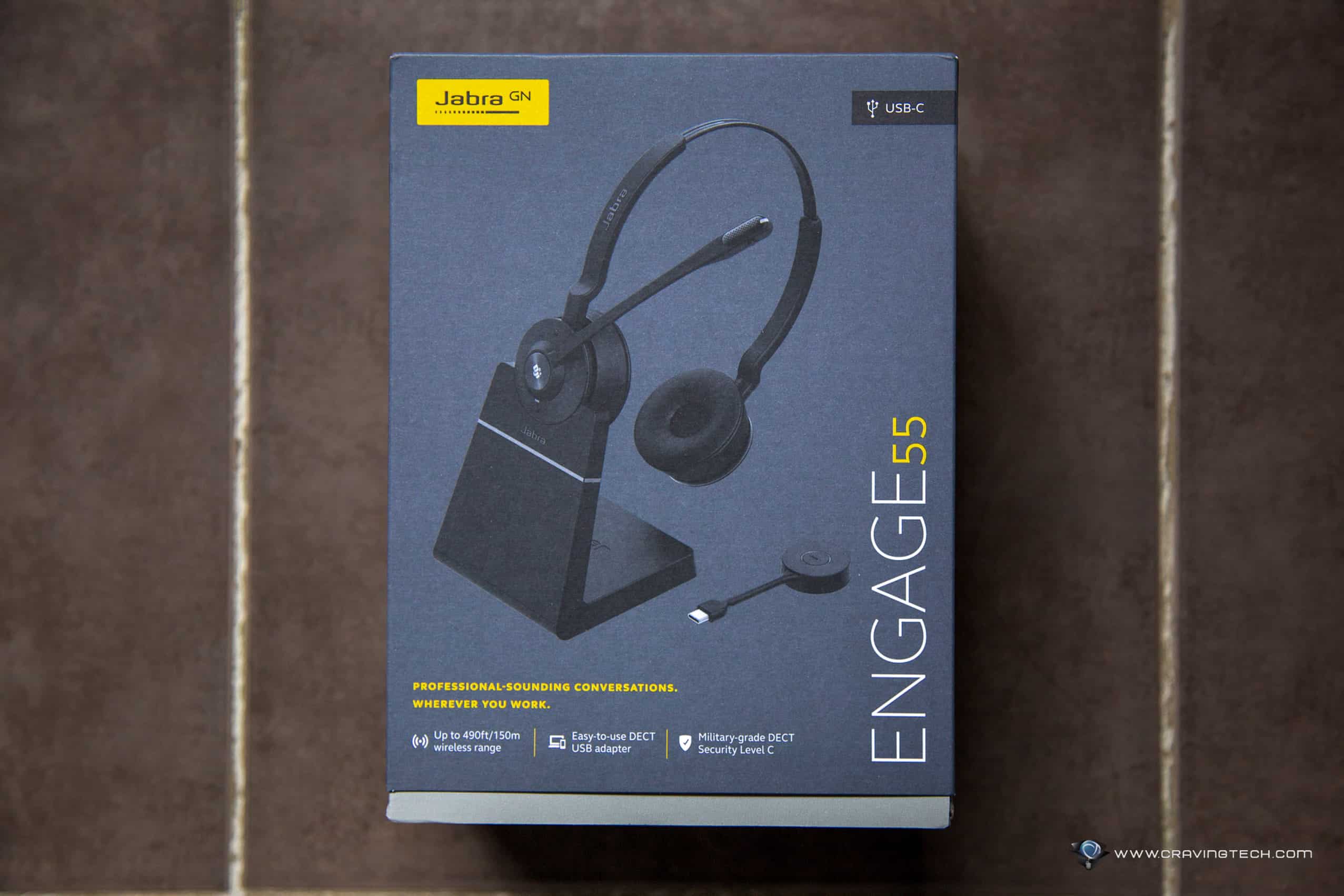 Jabra Engage 55 Headset
USB adapter
USB cable
Travel pouch
Safety information and warranty
First impression
The first impression, the packaging is made from recyclable material which is a stand as usual. It uses minimal plastic including those plastic wraps that are now paper-based. It's always nice to see a company that cares about the environment as many people these days do.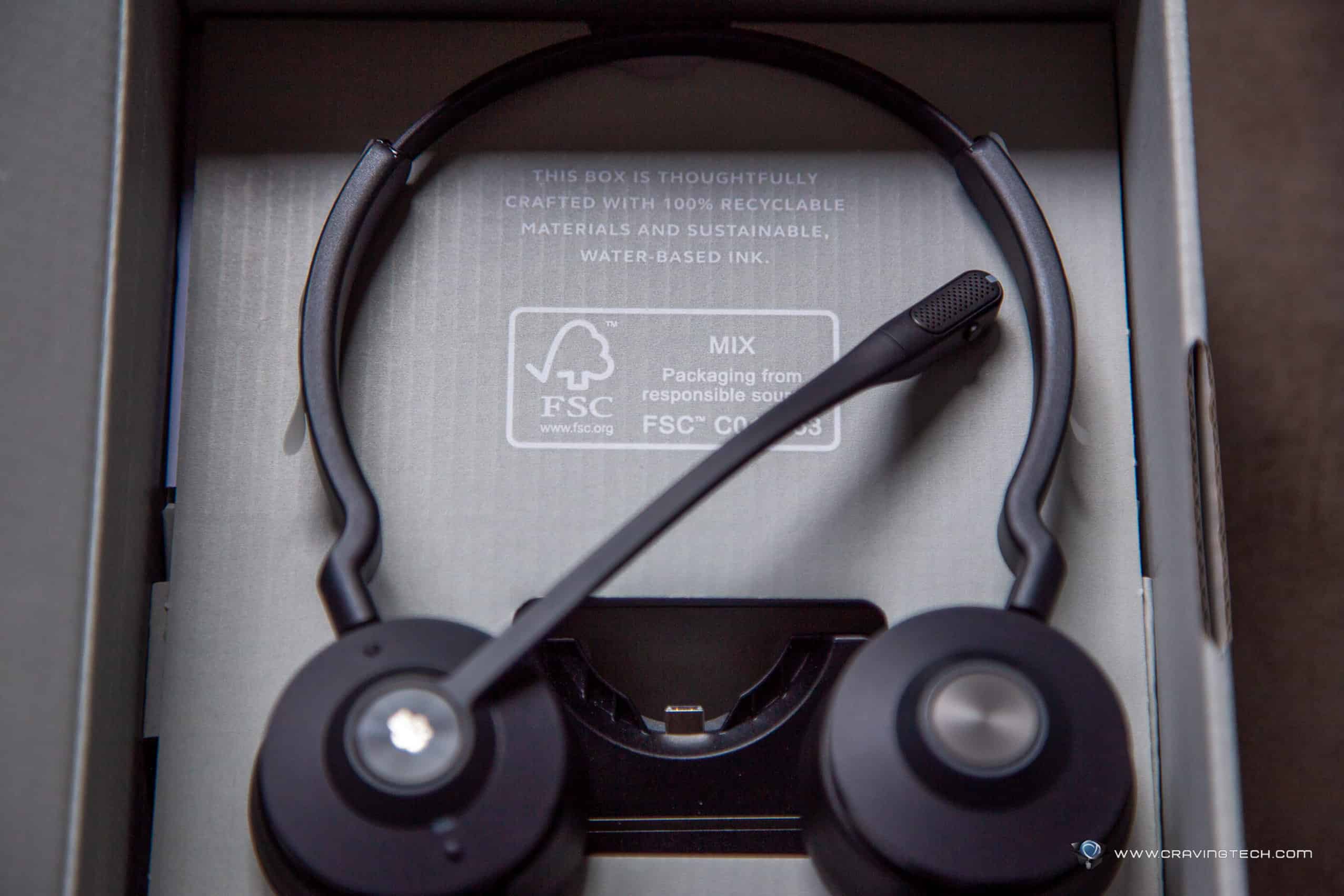 Please note that this is not a Bluetooth headset, so you'll have to use the provided USB adapter. Before you plug the USB adapter, you'll need to download Jabra Direct. The USB adapter is using DECT wireless technology which means it's super secured and has a long range. DECT stands for "Digital Enhanced Cordless Telecommunications," although it's also known as "Digital European Cordless Telecommunications" – which makes sense, because it's a standard that originated in Europe. DECT uses a 64-bit encryption, and Bluetooth has a 128-bit encryption, so this makes DECT much more secure than your regular Bluetooth connection.
What are the key features?
Premium open office microphone – Filters out background noise for crystal clear conversations
Military-grade security – Level C DECT security
Up to 150m connectivity range – 15x larger than the range of any Class 2 Bluetooth device
Link 400 DECT USB dongle – with a durable 'puck' design for easy transportation
Professional speech clarity – Speakers optimised for speech quality
Works with all leading Unified Communications and Contact Centre platforms – Microsoft Teams, Zoom, Cisco, Unify, Amazon Chime, Google Meet, Avaya, Unify, Alcatel Lucent
All-day lightweight wearing comfort – 18-83g, low pressure
Protect hearing well-being – SafeTone 2.0 protection
Deter interruptions – Busylight on earcup and boom-arm
Choice of wearing style – Stereo / Mono / Convertible
How's the sound?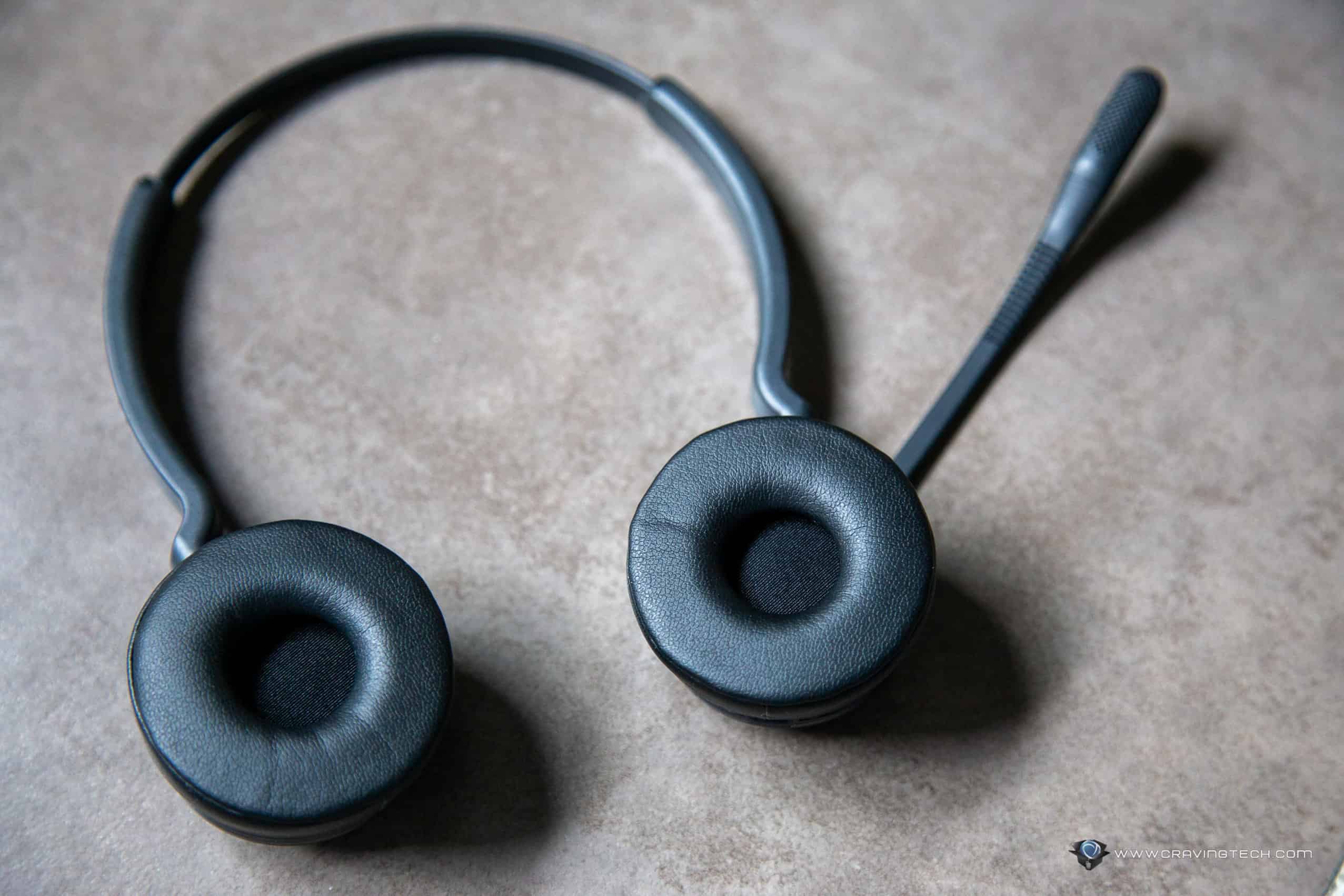 The sound quality is great. Given its wideband audio capability, it gives you better voice quality than narrowband audio. Wideband audio is also known as HD voice, is a high definition voice quality and extends the frequency range of audio signals (range of 50 Hz to 7 kHz). Plus, the microphone has a passive noise cancelling which reduces background noises. There is a button for mute and unmute on the bottom of the microphone.
How's the comfort?
This headset's pretty comfortable, it has a soft leather cushion so that you won't feel discomfort after long use. Plus, the microphone is ambidextrous which is handy. 
How's the battery?
It has up to 13 hours of talk-time which is long enough for anyone who works from 9 to 5. So it is more than adequate for one day of work.
Jabra Engage 55 Review – Technical Specifications
Audio
Passive Noise Cancelling (PNC): Yes
Speaker bandwidth (music mode): 40Hz – 16000Hz
Speaker bandwidth (speak mode): 150Hz – 6800Hz
Microphone: MOS 4.9 Open Office Standards
Microphone type: Dual Microphone – ECM, Uni-Directional & Analog, MEMS system
Microphone bandwidth: 100Hz – 7300Hz
User hearing protection: PeakStop™, Jabra SafeTone™ 2.0, EU noise at work, G616, OSHA
Certifications: Amazon Chime, Google Meet, Microsoft Teams, Zoom
Battery 
Talk time (with busy light off): Up to 13 hours
Sleep mode: Yes
Battery type: Rechargeable lithium-ion battery
User-replaceable battery: Yes
Connectivity
Connectivity: USB-A or USB-C
Wireless technology: DECT
Wireless range: Up to 150m
Wireless adapter type: Puck-style flexible USB-A / USB-C
Wireless security: DECT Security Level C Plus FIPS 140-2 AES 256-bit encryption
Fit & Comfort
Form factor: On-ear headband
Extended info 
In-call charging: Yes
Busylight: Yes
Software upgradeable: Yes
Operating temperature: -10°C to 55°C
Storage temperature: -5°C to 45°C
Weight: 83g
Warranty: 2 years
Software & Apps
Compatible software and/or apps: Jabra Direct, Jabra Xpress
Jabra Engage 55 Review Conclusion – Should you get one?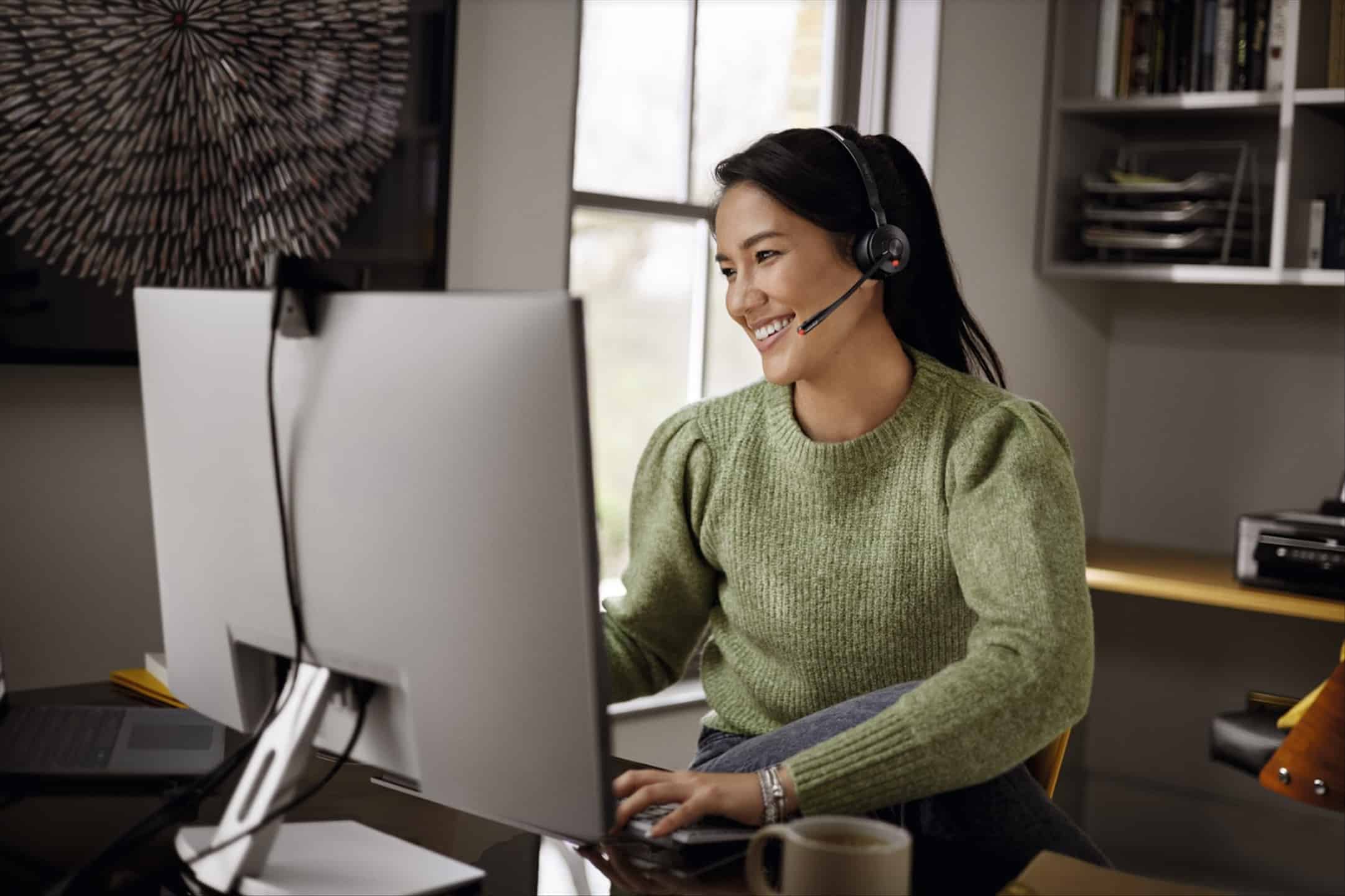 Yes, you should get one if you're in the market for a headset for your work. Especially if you do many virtual meetings and wish to have a more professional sound quality. 
Find out more about Jabra Engage 55 over at Jabra's website.
Disclosure: Jabra Engage 55 review sample was supplied for reviewing