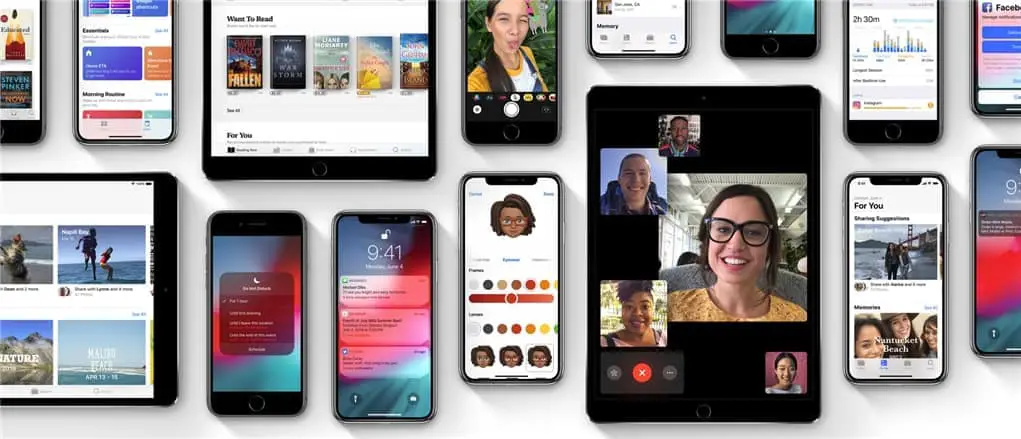 iOS 12, thankfully, is not just about improving performance and stability (though it's still the main focus). More updates and developer kits are being offered, but some probably have no use for you (if you are not an app developer).
Don't have the time to watch the whole Apple WWDC 2018 Keynote Presentation or read the whole official iOS 12 Preview page? Well, I've listed the important ones here with quick summaries on each about Apple iOS 12.
So here are what's new in iOS 12.
[1] Faster Performance across the board
In an iPhone 6 Plus example, Apple boasts that it's now up to 40% faster to launch app, display keyboard up to 50% faster, and up to 70% faster to launch your camera on iOS 12.
There are improvements under the hood to make things faster when the device is under load and iOS 12 will work with the chip to give a short, quick burst of CPU power when you need it.
[2] Better Search and Recognitions on Photos
Searching your Library is easier and now Photos will also suggests terms even before you do a search. It also offers sharing suggestions based on who are in the photos.
[3] Siri Shortcuts & Suggestions
App developers can add Siri Shortcuts in their apps so you can assign a Siri command to perform quick actions.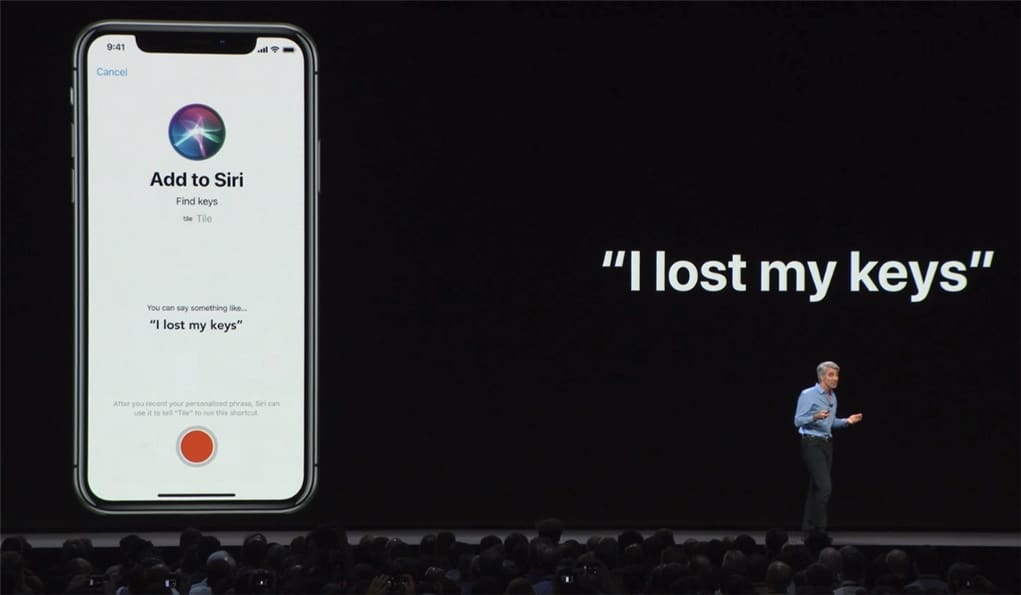 But there's something else better: we can now create our own shortcuts (i.e custom voice commands to Siri) to perform multiple actions, with multiple apps. This is going to be super handy.
For example, you can create a shortcut when you are off work to send a message to your partner, turn your thermostat on, play your Apple Music's favourite playlist, and a few other cool things on devices that work with Apple HomeKit. All these with just a simple voice command.
Siri is also getting smarter with suggestions and can learn what you do on a day to day basis and makes suggestions on the lock screen.
[4] Car Play will support 3rd Party Navigation Apps
Hate using Apple Maps in your Car Play? Don't worry. iOS 12 now supports other apps such as Google Maps and Waze.
[5] Grouped Notifications (Finally)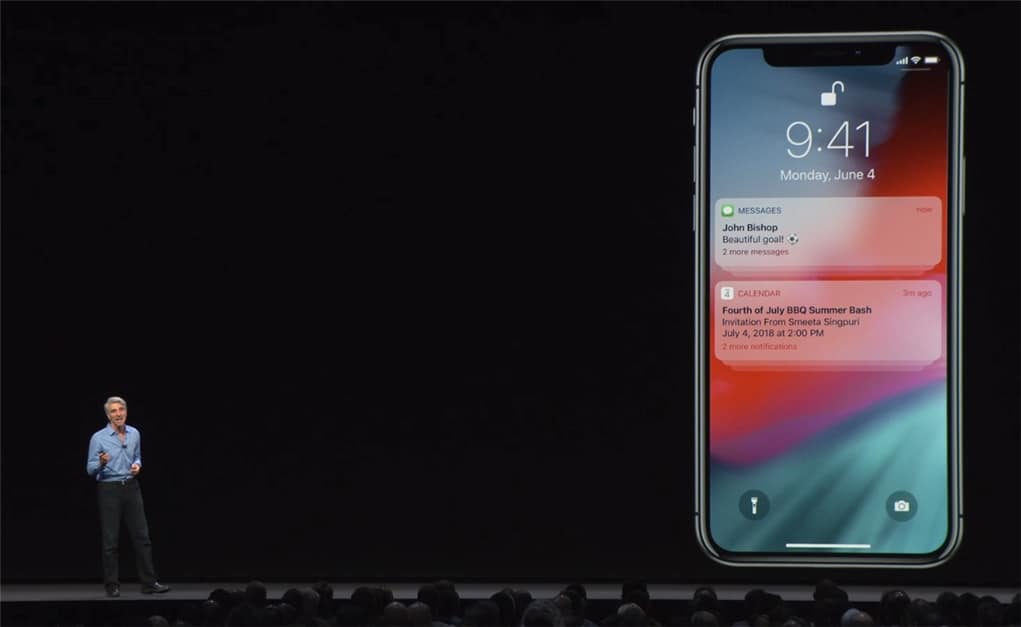 It has taken Apple ages really to offer grouped notifications on the Lockscreen (which Android has done for so many years), but this update itself in iOS 12 is worth the upgrade.
[6] Memoji (and more animojis) in Messages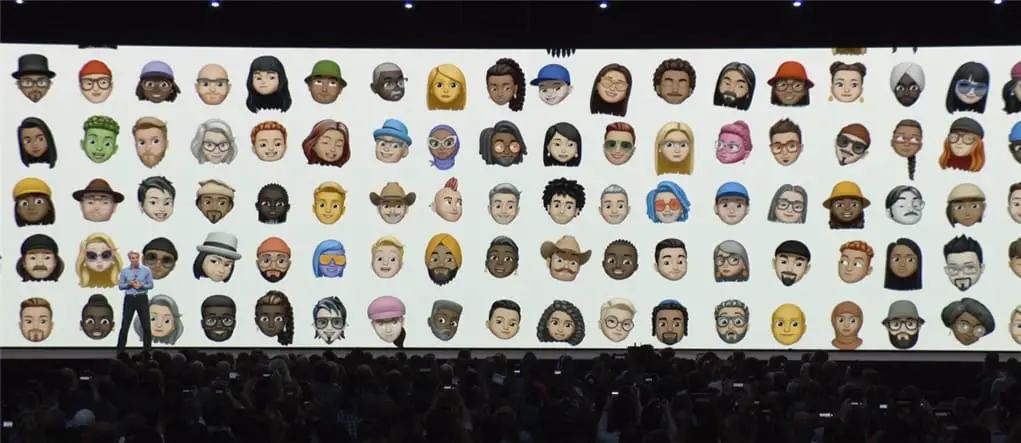 Not a fan on this one (maybe I'm too old for this and I don't use iMessage to chat with friends) but you can create your own me-moji. It's kind of like creating your own custom character in The Sims.
You can send a selfie in which your face will be changed to the Memoji you've set up (you can create and save multiple). To me, it's Meh-moji.
[7] Group Facetime
You know what this means. You can Facetime with up to 32 people simultaneously and if you are having a bad hairdo, simply pick an Animoji or Memoji to replace yourself on the feed.
—
As usual with WWDC, Apple offers newer and better things for the developers to play around with, to create better apps. ARKit 2 is great, for example, but it depends on what kinds of apps can developers create and whether you are going to need or like them (I'm not into AR games for example, but nifty apps like AR measuring's Measure is a useful one). Siri Shortcuts are super useful and we can't wait to play around with this more.
There is also now a way to check how long you are on Social Media or using your device (app-by-app or by categories). And to those who need help with phone addiction, you can even set a timer with Screen Time to limit yourself from using Facebook or Instagram for too long. Definitely handy for kids (you can set allowances as a parent) or those who want to manage their time more during this exam period.
iOS 12 will be available to all devices all the way back to iPhone 5s – which can also be updated to iOS 11. To check out all the new things and updates on the upcoming iOS 12, head off to Apple's official iOS 12 Preview page.
Should you want to download and install iOS 12 Beta 1, you can as well. Check our other post on how to download iOS 12 Beta Profile.