If you've been searching to get iMessage into your Mac OS X, frown no further because Apple has just released the new Messages app (still in Beta) which replaces iChat and allows you to send messages as if you own an iOS device. Obviously, a Mac is no iPhone so it doesn't have a phone number associated in a SIM card. So your iTunes account will be used instead – but it will still sychronise well with your other iOS devices so you'll get the same Messages on every device.
On another note, Apple also released a developer preview of OS X Mountain Lion.
The updated Mac OS X brings the most basic popular apps such as Notes, Reminders, Game Centers, Notification Center, Share Sheets, AirPlay Mirroring, and also Twitter integration. It's definitely a step closer to integrate iOS and iCloud into Mac OS.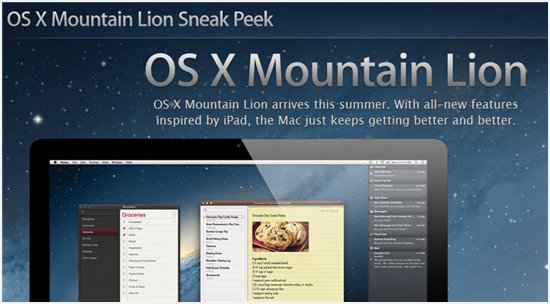 The Mac OS X Mountain Lion Developer Preview is available to Mac Developer Program members, so regular Mac users (like me) will unfortunately have to wait. However, you can get already the Messages for Mac OS on the App Store for free. Mac OS X Mountain Lion will be readily available for the public in late Australia's Winter 2012 (still far far away).
Other tech sites with access to the Mac Developer Program have posted some impression posts and also bunch of screenshots if you want to read deeper. Or head to Apple's official page on Mac OS X Mountain Lion
Apple Press Release | OS X Mountain Lion – Apple