Note: This is a guest post written by Jeeva Shanmugam – In an influencer-dominated digital economy, it may appear that the only way to monetize Instagram is to create a big following – and strike rich business deals.
However, there are several different options for individuals to generate money via Instagram without fitting the classic influencer model.
This article will discuss a few genuine ways and practical tips for making money on Instagram cultivating real connections and capitalizing on your particular abilities to generate consistent income, all while avoiding the pressures of becoming a traditional influencer.
Here's how to uncover the hidden potential of Instagram and convert your passion into a business, whether you're an aspiring entrepreneur, a content creator, or simply looking for a side hustle.
If you are looking to grow your Instagram reels organically, I have compiled an article on how to boost your Instagram reels for free. You can make use of it.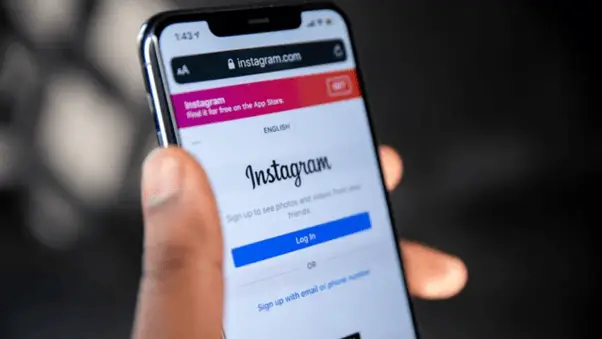 Make Money From Instagram
We'll go through five alternative methods to generate money on Instagram without being an influencer. Among these approaches are:
Directly selling items
Participating in affiliate marketing
Increasing brand recognition
Dropshipping items
Intellectual property sales
1. Selling Products Directly
Instagram's potential as a money-making tool extends beyond the sphere of influencers. Instead, imagine a direct relationship with your followers, using the power of selling things or services that are related to your interest.
Creating an online store on Instagram is a simple and effective way to exhibit and distribute your products. You may tap into the authenticity that connects with your audience by totally believing in your product or service, resulting in a seamless and compelling purchase experience.
To increase engagement, use inventive promotions such as intriguing discounts or compelling prizes to pique the interest of potential customers. These dynamic strategies create an explosive buzz around your services, attracting new customers and growing your reach in the ever-changing Instagram business.
2. Participating in Affiliate Marketing
If you are a creator, by intelligently adding affiliate marketing into your Instagram strategy, you may open up a strong new revenue stream without becoming a typical influencer.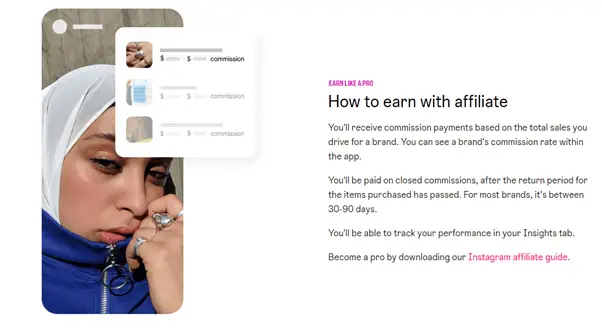 With affiliate marketing, you may advertise items or services that are relevant to your specialty and hobbies while earning a fee on each transaction you generate through your Instagram account.
Explore the many affiliate marketing programs available, choose the ones that resonate with your target audience, and use the unique promo code offered to measure your progress. It actually works for a few of my friends. They make somewhere around, $500-1000/month using affiliate marketing. 
3. Increasing Brand Recognition
While directly selling things on Instagram or engaging in affiliate marketing may not be your cup of tea, the platform has enormous potential for brand promotion. It's all about creating engaging content that introduces your viewers to your distinct brand and its services.
Once your brand has gained traction, the scene is prepared for you to capture your audience with attractive products and services. Alternatively, you may form profitable alliances with other firms, marketing their products and earning a commission in exchange.
4. Dropshipping Items
Dropshipping comes as a game-changing business idea that offers an intriguing potential to earn on Instagram. Say goodbye to large upfront expenditures as you take on the role of a clever entrepreneur who orchestrates sales without the inconvenience of warehousing things.
By utilizing the services of a third-party provider to fulfill orders, you unlock the ability to build an enticing Instagram store, transforming your digital presence into a vibrant marketplace. If you don't have any idea about dropshipping kindly let me know, I'll try to come up with a simple and concise article on dropshipping on Instagram.
5. Intellectual Property Sales
If you've worked hard to create e-books, courses, or templates, why not make use of the platform's enormous potential to monetize your knowledge and expertise?
Instagram transforms into your virtual storefront, where you may promote and sell your intellectual property, create an attractive shop directly on Instagram or use third-party networks to reach a larger audience.  Make sure to have the best and clean captions and bio to promote your product. 
Bonus Tip
If you know how the Instagram algorithm works and if you can build a great following on Instagram, you can approach people to handle their Instagram profile and help them to build followers.
Instead of approaching big brands and celebrities, you can approach upcoming creators to help build their Instagram profile, you can make a good income from it. If you are well enough to build a huge following for them you can take it as your main profession by quitting your regular job.  I will try to make a dedicated article on social media marketing.
Wrapping It All
To sum it up, even if you are not an influencer, Instagram provides several ways to earn money. You may generate income by selling items or services, connecting with companies as an affiliate, generating interesting content for businesses, or even managing Instagram accounts for others by utilizing your unique abilities, creativity, and strategic thinking.
With commitment, consistency, and a willingness to try new things, you may turn your Instagram presence into a successful business, opening doors to financial success and freedom. Thanks for reading.