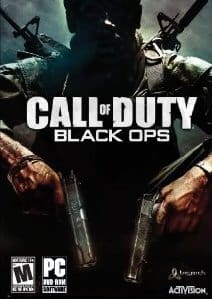 How to fix COD Black Ops lag – When I tried playing Call of Duty Black Ops multiplayer this morning, I experienced some Black Ops lag or stuttering – which I thought was a badly defragmented hard drive. Ping was ok and it couldn't be the FPS since I have a GTX 460. I realised that this issue is actually a global issue that happens to almost every Call of Duty Black Ops players out there.
While we wait for a patch, here are some fixes that I found from a forum for the Black Ops lag fix.
How to fix Call of Duty Black Ops lag or stuttering
Try turning multithreaded support on the file called config_mp.cfg (located under your steam folder – steam\steamapps\common\call of duty black ops\players) if you have multi-core CPU.
Change: seta r_multithreaded_device "1"
Also the /r_multiGpu – set to "0" if you are not running in SLI (if you only have 1 graphic card) and set to "1" if you are running in SLI mode.
Change seta r_rendererPreference "dx7" to seta r_rendererPreference "Shader model 3.0"
Not sure these will have any effects though but use these network settings through the console:
cl_maxpackets 100
snaps 30
rate 3000
If these don't fix your Black Ops lag …. then I guess we can do nothing until a Call of Duty Black Ops patch is released. I haven't tried these yet – might try them tonight. There might be other things as well that you need to do to fix the lag/stuttering such as upgrading your video card driver, defragmenting your hard drive, updating your motherboard driver (to improve the hard drive transfer rate), checking your CPU usage, and scanning your computer for viruses or spyware which often slow your Windows down.
Source:
Gamers-Underground community for more Call of Duty Black Ops tweaks
COD Black Ops lag fix Steam forum
If you have found your COD Black Ops lag fix, let us know below!