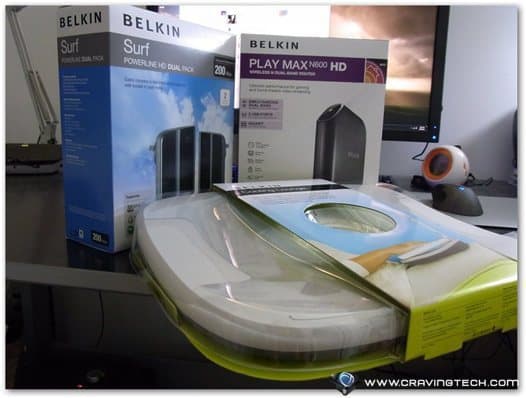 So you've got everything prepared to write that request to ask products to review? This is the time to write that email. This is part 4 of "Why becoming a product reviewer is not as easy as you thought" series (which you can read at my Blogging Guides section).
How are you supposed to write that email? What are the things you are supposed to say (and what are not)?
How to ask products to review (via email or online form)
Note: There is no magic formula or the perfect email, so you may find different opinions about this one. This is from my personal experience at least and so far it works well (as you can tell from my hundreds of review posts).
(1) How to ask products to review: Introduce yourself and your blog
There isn't a need for a long introductory paragraph. Just tell them who you are and what your blog's URL is. A nice, simple, and straight sentence like "Hi, My name is John Smith, a technology/fashion/food/anything blogger from www.mysupercoolblog.com" should suffice.
Let your About page and your blog do the talking afterwards (therefore, it's important to touch up your About page if they want to know more about you and your blog).
(2) How to ask products to review: Declare your intention and pick one of their latest products to review
Don't be shy. Tell them that you are wondering whether they can sponsor you a product sample in exchange for a review at your blog. Some companies offer loan product samples only (they send a sample to you to be reviewed and expect it to be returned after 1-2 weeks) and some allow you to keep the samples after you review them. It's up to you whether you want to accept loan products to review or not (based on your circumstances) but it's important to at least get a reply about your offer. Whenever possible, pick their latest product when you pitch for a sample. When companies release a new product, they normally want to market it right away. A method is by sending them to reviewers to be reviewed in magazines, newspaper, or online publications (sites, blogs, etc). It is therefore easier for them to send you a sample of their latest product to market it across.
It is also easier for them to say "yes" if you pick a product with $30 RRP compared to a $400 RRP product, especially if this is your first time. If they are happy with your review, you should be able to get higher value review units (I was sent a product sample by Dyson last time which had an $899 RRP value at that time!)
(3) How to ask products to review: Tell them why you are interested to review that particular product
I hope there is a clear reason for you to review the product you picked. Tell them why you like the product or why you want to review that product. If you are here just to get free stuff, get out of here – it won't be that easy. It's important to see the good values of a product by looking at the product spec sheet/page before you ask to review it.
(4) How to ask products to review: Showcase your past reviews
It is good if you can put a link or two of your best past review posts in the email. It is even better if you have a product review of that particular brand you are going to email. Try to show them reviews that are related to the product you are asking. If you want to review an MP3 player, there is not much point showing your review of that hotel you were staying overseas. If you really have nothing else, that is fine (though not recommended) since they can at least have a look at your writing style and how thorough you are in the reviews to decide.
(5) How to ask products to review: Brag about your blog
Basically tell them why they should be bothered sending you a sample. Whether you can keep the samples or not, they still have to pay for the marketing expense. You need to show them that it's worth the money. Tell them about your traffic, your blog awards, or other achievements you've made. When I first started to send an email like this (it was to Microsoft, asking to review the Microsoft SideWinder X6 keyboard back in 2009), I bragged about my blog being chosen as one of the finalists to the Best Geek Blog in Asia Pacific and that my blog was ranked #20 in a Top 100 Australian blogs list. If you have a good traffic and ranking, it will certainly help too! Don't be shy but don't overdo it.
(6) How to ask products to review: Say thank you (doh?)
Of course, don't forget to say thank you for their time and that you are looking forward for a reply. Sometimes it's good to also say that you are looking forward for their reply, even when they are not interested. Should you fail to impress, at least you know why.
(7) How to ask products to review: Keep the email short and to the point
Remember that the PR people are very busy people. They probably have to answer hundreds of emails like this and have to communicate to lots of other journalists and reviewers. So keep it to a few paragraphs if you can.
If you have any other questions about writing the email to ask products to review, let me know below!