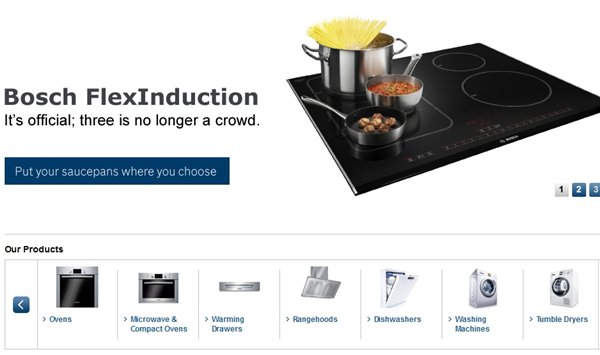 Writing all these technology updates and gadget reviews has blinded me somewhat. There are more things to cover out there than new gaming peripherals, funky software updates, or bigger faster smartphones. I fail to realise that home appliances also get better and better each year. Probably because I'm still living in a rented apartment, which makes me blind to newer and better home appliances around me.
The last home appliance I researched about (and bought) was the BOSCH WAE20261AU, a high quality and popular front loader washing machine back in 2009. Curious about what's new, I poked around BOSCH Home Appliance section on their official website to highlight a few new, cool home appliances worth mentioning.
BOSCH Washer Dyer Combo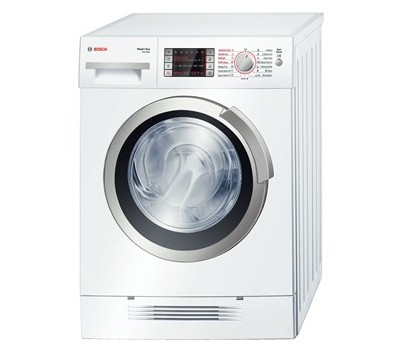 Speaking of the BOSCH washing machine I have at home, I normally had to move the clothes over to the dryer after (mine is not a washer-dryer combo). As a result of this, I often forgot to move my clothes to the dryer after and ended up having to wash them again the next day. Well, this would not have to happen if I have a washer-dryer combo. This BOSCH Wash & Dry Avantixx (WVH28440AU) pretty much hits the spot!
It also has a SelfCleaning condenser after the drying process which saves you time on those tedious dryer's condenser cleaning every now and then. It's also powered by ActiveWater technology which uses water and energy efficiently.
BOSCH Built-In Espresso Machine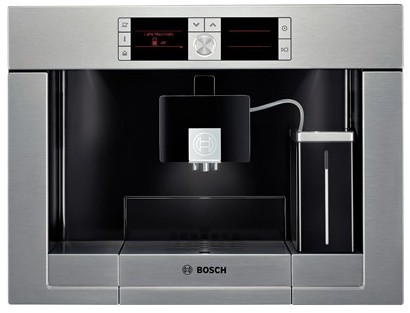 Thinking to get an Espresso Machine to be placed on your kitchen bench? Pfft! Why not go crazy and have your own built-in Espresso Machine instead? Definitely aimed for regular (or heavy) coffee drinkers, the BOSCH TCC78K751A will integrate very well in your kitchen with its elegant look, stainless steel material. It's all fully automated (automatic switch between steam and hot water, automatic coffee making with just a touch of a button, and also automatic rinsing when switched on/off).
You can also set your own personalised Coffee with the "My Coffee" function or you can go classic by choosing a latte or a cappuccino. Find out more on BOSCH Stainless Steel Fully Automatic Built-In Espresso Machine official product page.
BOSCH FlexInduction Cooktops
And.. check out this awesome technology for cooktops from BOSCH, powered with a new technology called FlexInduction.

The FlexInduction allows more flexibility (you can place a variety of pot sizes on the induction area), more precision (because it directly only heats the base of the pot), and cleaner cooktops area (as it's easy to wipe and clean the surface compared to the traditional cooktops). It's also visually stunning in the kitchen!
Here is a video of how BOSCH FlexInduction works:
Apparently, the FlexInduction technology is also more superior in terms of energy and time efficiency as you can see from this statistics: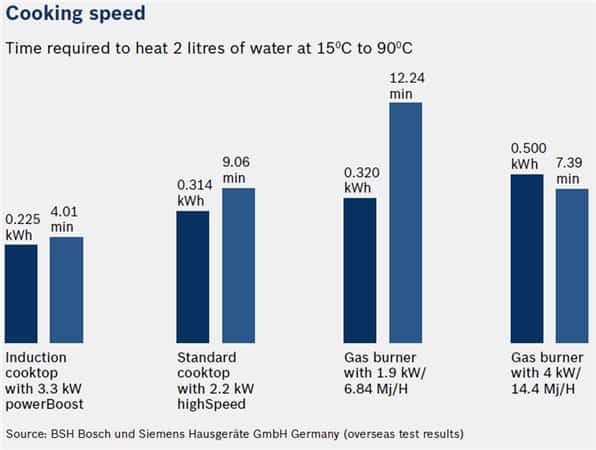 The BOSCH FlexInduction Cooktops has a Childproof lock to prevent the cooktop from unwanted use, a power boost function, and more – you can read about them at BOSCH FlexInduction page.
It's amazing how technology advancement affects our daily lives and changes the way we do certain things, for the better. I'm hoping to move to my own house one day and get more exposure on newer and better home appliances technology. There are definitely more out there and some are indeed portable, so I guess there's no excuse not to check them out, eh?