This is a guest post written by Rob Boirun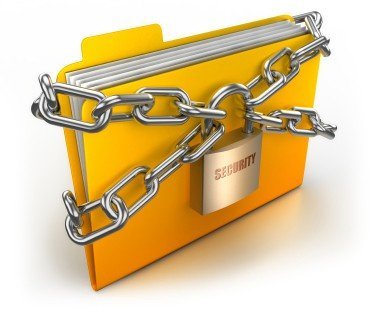 In today's day and age of digital content, almost everything we do is on a computer.  From writing letters, to doing homework, preparing taxes, viewing digital photos, downloading movies, to creating PowerPoint presentations, managing finances, and so on, it is critical that we have a proper data backup up plan in place to protect all of the work we do every day.  With hard drives failing to unreliable drivers to computer viruses to name a few headaches, these are just a few reasons that we may completely lose the files we have stored in digital format.  This is not to put you into a panic mode or to make you think that technology is unreliable today; in fact computer hardware is much more reliable today than it was just a few years ago.  Still, it's best to have a data backup plan in place that suites your needs.  I'll explain a few of the more easily accessible tools that you can use today.
Continuous Backup Services and Software
Many of you already know that having a backup of your critical files is important but many don't have a system in place to make automatic backup of files you specify.  This is the roll of continuous backup software. So as your files change during the day as you work on them the software will auto backup the latest version of your file making data backup a no brainer.  A more popular continuous backup software is Genie9 for PC users and iDrive for Mac users.
Get an Online Backup Storage Account
Online backup services are a great way to be introduced into the Cloud.  Since your files are stored remotely on 3rd party servers, if you have a hard drive crash or if you PC is stolen you can be sure that these files and still attainable.  All you need is another computer to login to and download the files again.  Some early online backup services such as IDrive, MozyHome, Carbonite, and CrashPlan are a few that are recommended to use. iDrive.com offers a free 2GB plan while MozyHome offers a free 5GB plan to get you started.  It goes without saying that everyone should have at least a free account since all that is needed is an email address. Both Carbonite and CrashPlan offer a free trial for a limited time, however you need to pay upfront and if it's not what you want you can get a refund.  Carbonites plan offers unlimited online storage for around $55 a year and CrashPlan offers 10GB of online storage for under $25 a year.
Make a Complete Hard Drive Clone
Since extra 1TB hard drives are around $50 now, it may be worth the investment to pick up a spare drive and use a HD clone software such as Acronis.  By applying this backup strategy, whatever work you put onto your main PC you can be sure that there is a secure backup in place that you can access in case something happens to main disk.  This is probably the best way to backup your files, however this also takes the longest to perform.  Depending on the amount of work you do, you may want to consider performing a weekly backup or perhaps a monthly if you don't put that many new files on your PC.  There are also ways to completely backup your hard drive to DVD or Blu-Ray discs by utilizing a Blu Ray burning software.
Frequently Save Your Work
It goes without saying that for not losing your work in the short term it's important to save your work as you go along.  Imagine the power going out and you don't have a power backup in place.  If you didn't save your work you would need to start all over.  With later versions of Word, Excel, and other Microsoft products there is an auto save feature  in case something like this happens so you boot back up you will have versions of your file that you can choose and start again where you left off.  However other applications may not have this feature so save yourself the trouble by getting to know the CTRL-S shortcut every now and then, perhaps at the end of each paragraph, or whenever you finish a page.
To sum up, there are many solutions currently available to make reliable backups of your data.  Just choose which method is best for your needs and make data loss a thing of the past.