If you're looking for the best new TVs to get for this Christmas and you're having trouble choosing from the various TV products available, this guide can help you. The choice is up to you, but really you cannot go wrong with any of the following TVs.
Panasonic VIERA TH-P65VT60A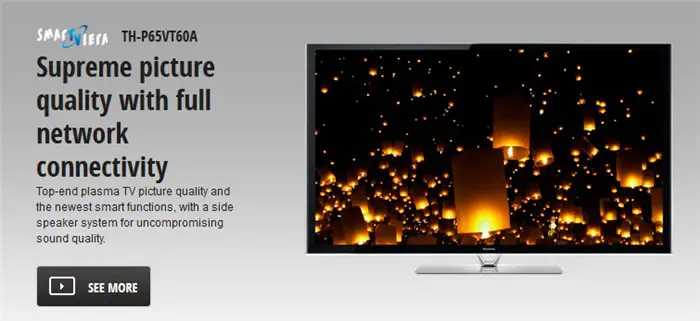 Viera TH-P65VT60A from Panasonic is a plasma smart TV that has all the high end features you would expect such as a built in camera, including face recognition and voice operation which you can use for searching.
The TV can also read channels, websites and other content out loud, and cloud based Internet service is available too. And of course, the quality of the display is very good. The VIERA TH-P65VT60A also comes with wireless LAN (so you can link a tablet or smartphone to control some of the TV operations), and is especially designed for delivering superior performance.
LG OLED TV
LG OLED TV is one of the best new TVs to get for this Christmas for many reasons. Because of its Four-Colour WRGB technology it delivers realistic and vivid colors and images, perfect for watching movies, TV shows, and playing video games. With its OLED display, color and contrast are displayed consistently, and in addition to this the OLED TV has the Magic Remote Voice 2D and 3D conversion, Internet connectivity and a dual core CPU.
LG OLED TV also gets a 4.5 Star Energy Rating, which means that it is the most energy efficient OLED TV currently in the Australian market (as of Nov. 2013 when this article was written).
Samsung UN32EH4003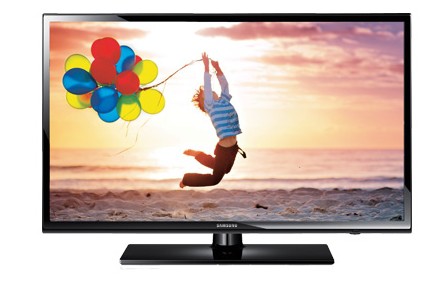 The Samsung UN32EH4003 boasts of a crisp, clear display screen and with a CMR of 60, fast moving images are rendered accurately. Just like many other Samsung TVs, the UN32EH4003 includes a ConnectShare, which allows you to watch movies on a USB drive. Connectivity will not be an issue either as it comes with two HDMI as well as RC connections.
With so many TVs available, finding the right one can be a challenge. But with the options provided above for the best new TVs to get for this Christmas, you can be certain that you will get your money's worth.
[AMAZONPRODUCTS asin="B00BC4SN9S"]
[AMAZONPRODUCTS asin="B00E5U3YEK"]
[AMAZONPRODUCTS asin="B0078LSTWU"]