Wireless charging is one of the coolest new mobile technologies, and after a brief period of immaturity the technology is really coming into its own. The Qi (pronounced 'chee') standard is one of the most popular, with Google's Nexus devices and many Nokia Windows Phones supporting it out of the box.
There are also quite a few Qi accessories that'll add wireless charging capabilities to iPhones and Android phones, particularly Samsung's line of Galaxy smartphones. With this in mind, we'll share five recommended Qi wireless chargers available right now that'll make a great upgrade to your mobile arsenal. Let's get right into the selections, shall we?
5. Nokia Lumia Wireless Charging Plate
Of all the manufacturers to enter the ring so far, I think Nokia have produced the nicest looking example of a wireless charger. The Nokia Lumia Wireless Charging Plate comes in a bunch of colours including yellow, red, black and cyan, and just looks good on your desk or bedside table.
The Plate doesn't just work for Nokia phones either – it's on the Qi standard, so it'll work with compatible Android phones too.
4. Zens Qi Double Wireless Charger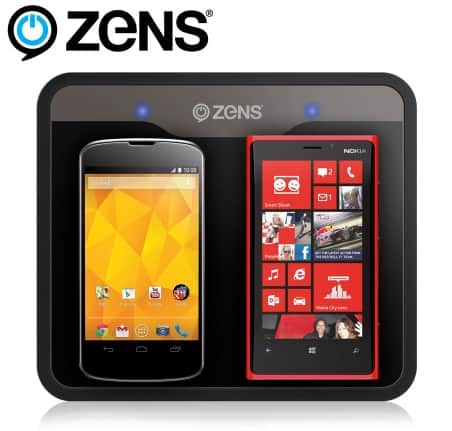 Got more than one device with wireless charging support? You could just buy a single Qi wireless charger and switch the two devices, but then you'd lose a little bit of the convenience of wireless charging. Instead, take a look at this Zens Double wireless charger, which provides two charging points and double the power, in order to tackle both devices at once.
It's a fairly straight-forward accessory, with two notification LEDs and a no-nonsense look, but it does the job of double charging exquisitely.
3. Qi Universal Wireless Charging Plate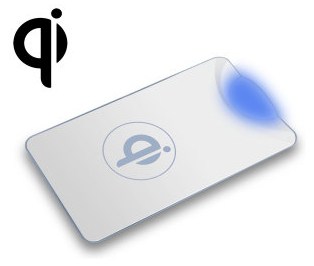 Wireless charging is awesome, but many wireless chargers are pretty expensive compared to the average wired alternative. In order to alleviate that issue, why not pick the cheapest wireless charger available?
This generic Qi Universal Wireless Charging Plate looks a bit cheap, but it charges phones quickly and includes all of the features – a charging LED, overcharging protection – that you need.
2. Nokia Wireless Charging NFC Car Holder
Nokia have also extended their expertise in creating nice looking wireless chargers to your car. The Nokia Wireless Charging NFC Car Holder is one of the few wireless car chargers available, and even includes NFC so that you can automatically launch a GPS app or adjust your settings once you put your phone into the holder.
With rapid charging and a secure grip, this is a top-notch and quite unique car charger.
1. Qi Wireless Charging Orb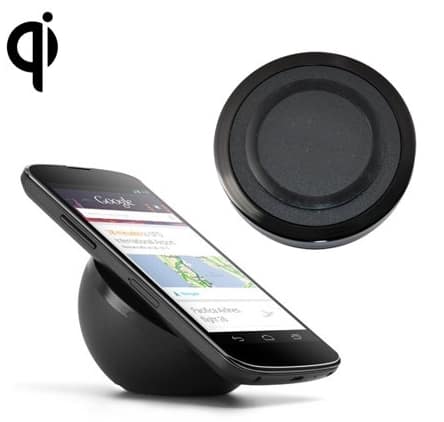 Google were the first to come to market with a Wireless Charging Orb, but they failed to actually make enough of the accessories to go 'round! This generic alternative has the same name and a similar design, offering a sloped stand and rapid charging… and it's actually available!
What's more, the charger is available in a bunch of colours, including black and white with various accent colours, including red, green and blue. A top choice, and one of the cheapest available at that.
Conclusion
OK, those are my picks! Now it's your turn – what wireless chargers have you used, and which would you recommend? Let us know in the comments below.