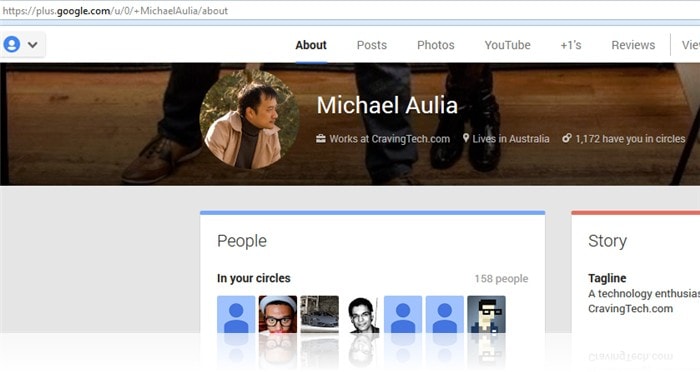 Until recently, your Google+ Profile URL looks like some magic numbers that no one can ever memorise, ever. Well, okay, maybe some of you do, good on you. Nevertheless, you can now transform your horrendous Google+ Profile URL into something simpler, like your unique Facebook URL.
Here is how to reserve a unique Google+ URL for yourself and do it quick, before someone else grabs the one you want!
The requirements to get your own unique Google+ URL
Unfortunately, not everyone will be eligible to get themselves a unique URL. The requirements are pretty easy though:
Your Google+ account must be older than 3o days
You have set yourself a profile photo
You at least have 10 followers
How to get your own unique Google+ URL
Either wait for an email from Google:
or go to your Google+ "About" tab and click on the "Get" link under your Google+ URL to grab yourself a nicer, better looking Google+ Profile URL. You should be able to simply follow the steps to finalise the URL change.
You may have to enter your mobile number as a verification.
Thanks for having a name that no one else in the world has it, I can grab my own unique URL fairly easily. Hope you get what you want too.
You can still access your Google+ Profile the old way, so that means all of your Google+ links that you've published elsewhere online would still work as they are (including Google Authorship).
You can view my Google+ Profile at plus.google.com/+MichaelAulia