LG and Google have teamed up to deliver the next anticipated Android smartphone, the Google Nexus 5 to Android fans. The Nexus 5 will be the first smartphone to feature KitKat, the latest Android OS version 4.4.
With all the rumors and excitement going around for the past weeks, the news has gone official and Google Nexus is now available to Australians and can be bought at Google Play Store for $399 (for the 16GB version) and $449 (for 32GB). Both are available now to order but you'll have to wait for a few weeks before you can get the phone (stock wise).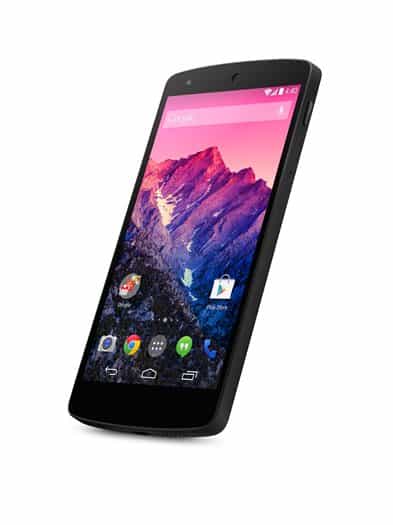 Google Nexus is a 5″ Full HD display of 1920 x 1080 resolution (445 ppi) and powered by the Snapdragon 800 2.3GHz processor with 2GB of RAM. It will also feature the latest Android operating system, KitKat, making it the first Android smartphone with one.
Just like the Lumias, Nexus 5 will come with a wireless charging capability.
The Nexus 5 has an 8MP rear facing camera with Optical Image Stabilization and a 1.3MP front facing camera for your video calls needs. It would be interesting to see how the photos will look like and we are hoping to see some comparison photos shoots with iPhone 5s, GALAXY S4, HTC One, or the Lumia 1020 soon.
The Optical Image Stabilization on the Nexus 5 is the same technology as the one used in the latest smartphone from LG, the LG G2.
It looks like the collaboration between these 2 gigantic companies should make the Nexus 5 an interesting phone to have and probably the only stock Android phone to grab this upcoming Christmas.