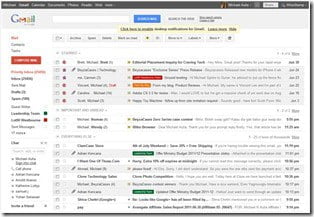 Gmail new theme – After having so much fun playing with Google+ (and the wonderful Google Hangout feature), I saw another news today from the official Gmail Blog that Gmail has a new theme! Notice how Google search has a new look for the past few days with the toolbar on top? Apparently, this is the universal theme that we'll be seeing on all of Google online services. I don't mind as they look simple yet very elegant.
Google has also revamped a  new theme for Gmail, called "Preview" (and there is an alternative called "Preview Dense" with a narrower layout).
Personally, I love it!
The new Gmail theme makes the layout more professional and easy on the eyes overall. Yes, they look like wasting space at first glance. However, after I tried using Gmail with the new Preview theme for a few hours, I'm astonished. I love it (the Preview Dense is better, in my opinion).
The fonts, button colors, and grayish background fit really well together: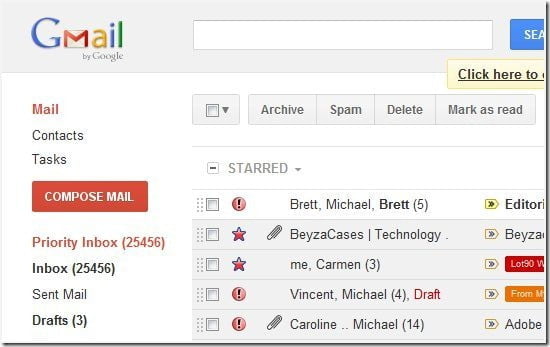 How to switch to Gmail's new theme
Go to Mail settings – Themes (where you can change your Gmail theme). You should then see the Preview and Preview Dense Gmail theme at the bottom.
Select it and let the magic happens.
Now, before you say that it sucks and you don't like the new Gmail theme, try it out for a few days. Sometimes we complain too quickly when we have to re-learn something or see changes in life. Give it a go for a while then decide. I personally love the whole overall new theme of Google apps and services.