Furbo is a pet camera designed specifically for dogs. Unlike Petcube, a pet camera that we reviewed a couple of years ago at Craving Tech, Furbo has the extra features tailored to dogs only – such as being able to identify barks and also delivering treats to your loved ones while you are away.
For a start, Furbo has a 1080p HD camera, 4x zoom capability, 160° wide-angle lens and night vision to be able to see in the dark.
With a built-in microphone, you can also talk to your dogs even while you are having a holiday overseas, or at work – which should keep them happy (and confused at first, maybe).
Oh, it also has a smart sensor to be able to detect barks – which will come in handy. You can set a notification so that when your dog barks, you will get an instant notification on the phone. It's a good indication something might go wrong, and you want to be sure to be on top of it (or to calm your dog down with your assuring voice).
But what makes Furbo interesting is that you can put treats into its unit (up to 100 pieces of small, rounded treats). With the help of Furbo app, you can deliver an instant treat to your dog wherever you are.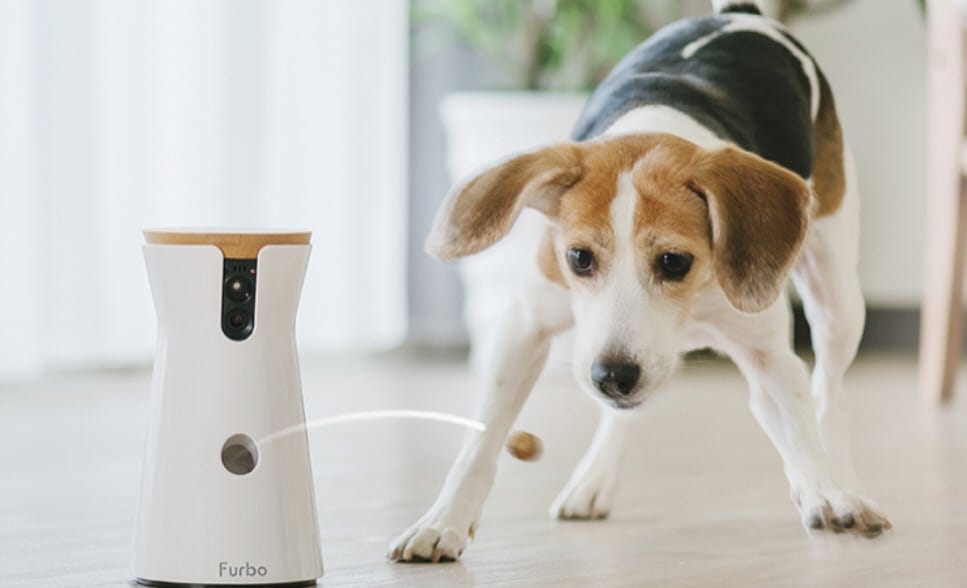 The Furbo Dog Camera is quite popular in the U.S and it has now made its way to here in Australia. It retails for $359 but they are having an Australia launch promotion for $299 on their website until end of May 2018.