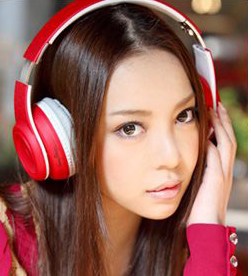 Fanny Wang 2000 Over Ear Series review – I honestly haven't heard about Fanny Wang headphones until I was offered to review one of their product line-ups. Fanny Wang is based in Silicon Valley and pretty well known globally. The reason why many Australians may have not heard about Fanny Wang is because their products were only available through specific retailers.
Since last month, however, you can now see Fanny Wang headphones making their ways to Myer stores and online. Just in time for Christmas!
Fanny Wang 2000 Over Ear Review – Packaging
My first impression when I got the packaging was.. wow. This is obviously no ordinary headphone as the team even put lots of thoughts into the packaging itself. From the moment you see the box until you unbox it, you'll know that this is a luxurious item indeed.
The packaging includes:
Fanny Wang 2000 Over Ear Series Headphone unit
Rigid Foam Carrying Case
Duo Jack in-line splitter with built-in remote headphone cable
2 x AAA batteries
Airplane and 3.5mm to 6.35mm adapters
Fanny Wang 2000 Over Ear Series Headphone review – Design & Impressions
There is no mistake when the company boasts about blending high tech and high fashion into their products. The Fanny Wang 2000 headphone simply looks gorgeous. The one that I have is the Red version and it simply looks stunning. If you are the type that worries about how you look while wearing a headset on the road (listening to your music), then you should worry no further.
It is assembled with various high quality materials, with a mixture of 2 different colors (Red and White). The ear cushions are soft while maintaining tough surfaces around the edges to protect from bumps and abuse. You can bend the headband for a more compact storage or to be carried with the included carrying case.
Though it looks sturdy enough, I'm not sure whether the hinge can break at some point if you do this too frequently. Searching over the web for a complain about this issue revealed no such thing, thankfully.
Speaking of the case, it's one of the most awesome cases I've ever seen, really. The quality of the case is beyond what I have seen/reviewed so far at Craving Tech. It's pretty sturdy and at the same time, again, looks sexy and stunning. The hard shell case also comes with aluminium carabiner for travellers. This way, you can clip it into your backpack or what have you.
Fanny Wang 2000 Over Ear includes a hidden battery compartment where you can insert 2 x AAA batteries (included) in to turn the built-in Powered Amp and Extra Bass boost on.
Fanny Wang 2000 Over Ear Series headphone is comfortable to wear for hours (tested in the office daily while working) and the sound quality is simply stunning. The Over Ear design shuts out the noise and ambient around you so you can focus on your music. When I have my music on at a reasonable volume, I can no longer listen to my own typing on my mechanical keyboard, a phone ring, or even to my colleagues when they are having a chat.
The sound, again, is breath-taking with the headphone. In fact, I haven't used any headphones that sound this good yet. The moment I listened to my music on the headphone, my jaw dropped. Then I realised, I haven't even turned the Powered Amp on yet. After I switched it on, my jaw dropped even further (if that is even possible). Only then I realised the Bass was actually a bit muddy without the Powered Amp turned on. Now, everything sound so clear and level. You can still hear the Bass but it is no longer overwhelming and on par with the high and mid-range tones.
I was listening to different ranges of music genre and every single song sounds really awesome. The sound is clear, crisp, and you can practically listen to every musical instrument (and other sound) in every song. Even at a considerably high volume, the sound does not get distorted and my ears are tingling with pure enjoyment. I also love the 6 dB Bass Boost mode, especially when I needed to practice for my Bass playing on Sunday. The extra Bass does not sound corny and should make any Bass lovers happy.
A pity though, because all these gorgeous sound come with a price. Once you've tasted how good the built-in Powered Amp sounds like, you wouldn't want to go back listening without it. The battery life, according to some sites, only lasts for about 48 hours (depends on the volume and other factors), though in real life situation, I could make it last for about 2 weeks (listening for a few hours a day at the office – on weekdays). It does not seem to have an auto-sleep kind of function so if you turn the Powered Amp on, it will not go off by itself. I also found that the lights are still on even when the batteries needed to be replaced (which may confuse some users).
Fanny Wang 2000 Over Ear Series headphone comes with a "Duo Jack" technology which means you can share your music with a friend (or friends) by plugging an extra headset into the duo jack.
Fanny Wang 2000 Over Ear Series Headphone Review – Conclusion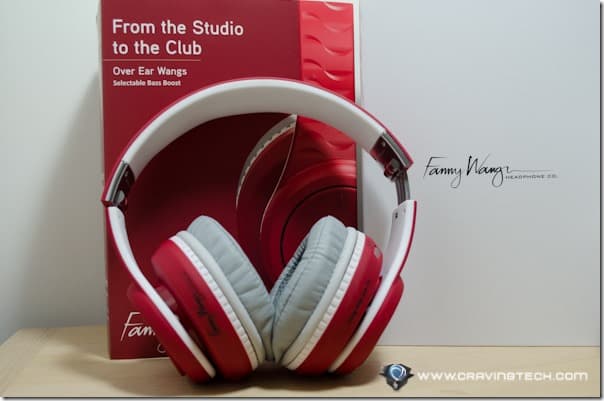 Fanny Wang 2000 Over Ear Headphone Review Conclusion
Overall, I'm really pleased with Fanny Wang 2000 Over Ear Series headphone. With the built-in Powered Amp on, the sounds are breathtaking. You can really listen to every instrument in the song in awe and no channel overpowers the other.
The Bass somewhat blends in with the other high and mid tones but if you prefer to, you can always boost the Bass with the Bass Boost feature. The headset feels, looks, and smells luxurious.
It is sturdy, yet comfortable to wear for hours. And hours you will spend listening to your favorite music with this headphone because it sounds so good. Just be prepared to get more batteries or those rechargeable ones. Thankfully, you don't need them to listen to your music because you'll still be able to enjoy great quality sound. However, it's just hard not to once you've experienced the best of the best.
Note: Fanny Wang 2000 Over Ear Series Headphone review sample was provided for the review