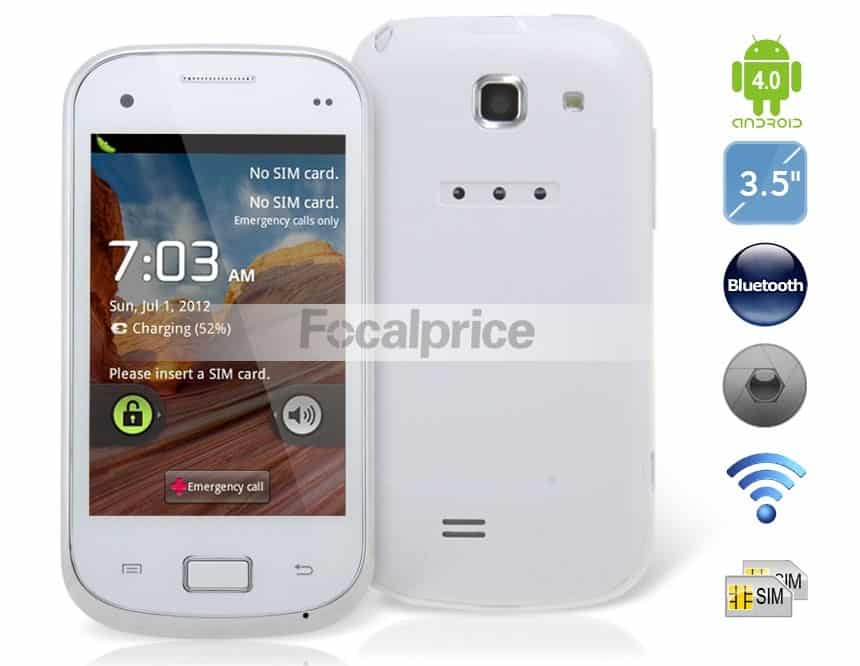 Have you ever wanted to try out an Android smartphone? Or perhaps you don't want to make that jump yet from an iPhone, BlackBerry, or a Windows Phone? How about winning an Android smartphone at Craving Tech and give the Android OS a whirl?
Thanks to FocalPrice, we have an Android phone for you to give away and send at your door if you win (I reviewed some gadgets from FocalPrice in the past).
The phone has a 3.5″ multi-touch capacitive screen, 1 GHz processor, and 256MB of RAM. Obviously, this is no Samsung GALAXY S3, but the phone does not look bad and it also has a Dual SIM Card slot!
It weighs 99 grams and powered by the Android operating system 4.0.3. For a complete spec, feel free to have a look at the official product page.
Even when you already have your own Android smartphone, having a backup phone won't hurt, especially if you can insert 2 SIM cards at the same time into a single phone for different purposes (different business, etc).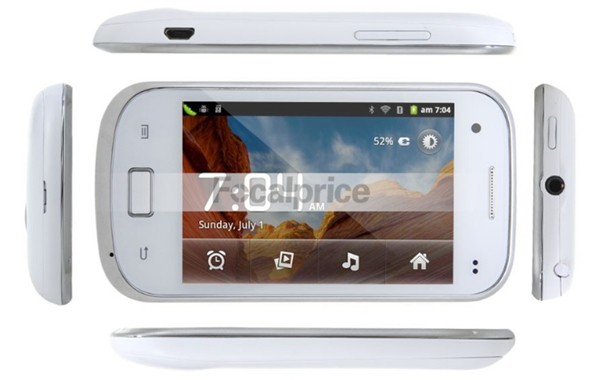 How to win a FocalPrice Android SmartPhone
Requirements:
Write a comment with your name, email address (to be notified when the contest ends) and what phone you are using at the moment.
Use the widget below to join and earn points. Share this post and every visit to this post from a friend will earn you an extra point.
The participant with the highest point will win this phone. I will contact you by email so I can forward your shipping details to the sponsor (they will then ship/post the phone to you).
This contest will run from 19 December 2012 @6:00 PM AEST to 9 January 2012 @6PM AEST. One winner will then be selected. All the best, everyone and share this news!
Terms and Conditions:
Eligibility: Worlwide
Prize cannot be exchanged or redeemed for cash