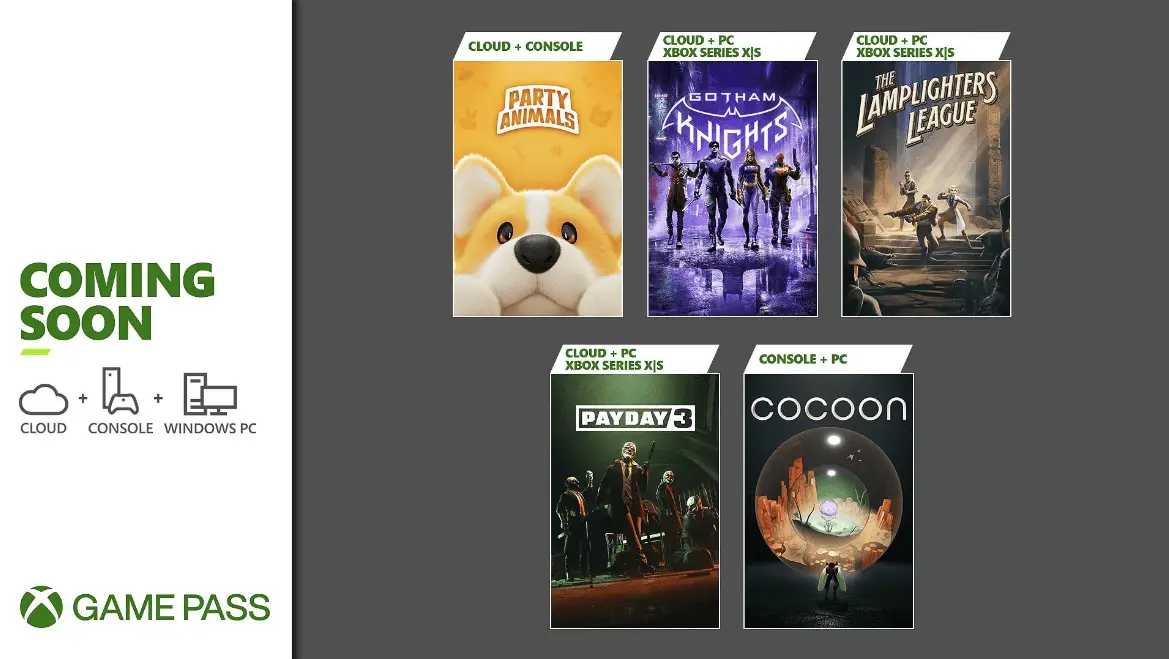 As the gaming community eagerly anticipates new additions, Xbox is delighted to unveil a list of upcoming titles set to join Xbox Game Pass. These games will be available across various platforms, including console, PC, and cloud. Here's a quick rundown of what to expect.
Coming Soon:
Week of September 18:
Lies of P: Available from September 19 on Cloud, Console, and PC.
Party Animals: Dropping on September 20, accessible via Cloud and Console.
Payday 3: Mark your calendars for September 21; this title will be on Console and PC.
Week of September 25:
Cocoon: A unique experience set to arrive on Console and PC on September 29.
Week of October 2:
Gotham Knights: Gear up for this much-awaited title, launching on October 3 across Cloud, Console, and PC.
The Lamplighter's League: Also set to release on October 3, this title will be available on Cloud, Console, and PC.
Additional Perks:
Xbox is not stopping at games; this month, Xbox Game Pass Ultimate subscribers can look forward to exclusive Perks. These include in-game content for EA Sports UFC 4 and Apex Legends, enriching your gameplay experience even further.
For in-depth information on the newly added titles, Ultimate Perks, and other updates, feel free to visit Xbox Wire.