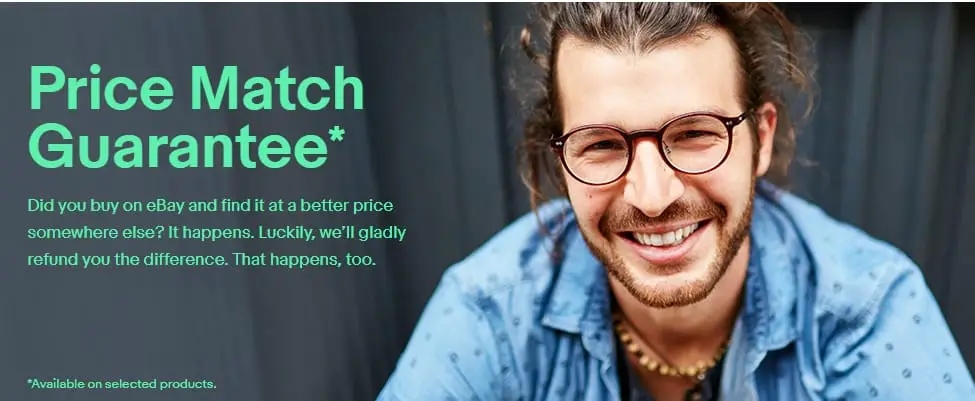 On a surprising, silent move, it looks like eBay is now offering a price match guarantee on products that you bought on eBay. So if you buy something on eBay and then find out that it's cheaper somewhere else (an Australian retail store with an ABN), you can claim the difference back from eBay.
Obviously, there are requirements for this eBay price match offer and you should read the terms and conditions carefully.
Here are some of the eBay price match terms and conditions:
Items sold must be listed as brand new, unopened ("New", "New with Tags", "New in Box", and "Brand New")
Can only compare the price with Australian based retailers with ABN.
Items have to be the same (same colour, model, etc) and in stock.
You must apply for this within 48 hours of the purchase.
Buyer must reside in Australia and the item sent to an Australian address.
Payment of the item must be made via PayPal only.
Three items limit per transaction per person.
No auction format, listings, etc.
When the process is completed, eBay will refund it to your PayPal account and the process may take up to 3 weeks.
Why should you care? Why don't you just buy it off straight from an Australia store if eBay is only doing a price match (and not an x% beat price guarantee)?
Well, you might want to get an item on eBay to get Qantas Frequent Flyer points, or want to use your PayPal Balance, or perhaps the eBay seller is offering free shipping. Lots of reasons.
But if you can get the item locally, I'd just suggest to go to Officeworks, do the 5% beat the price guarantee, and don't bother with the hassle.
Source: OzBargain