Note: This is a guest post by written by Amber Wilkinson – DOOGEE, a trailblazer in the realm of smart technology, is thrilled to announce the highly-anticipated launch of its latest lineup of smart tablets, pushing the boundaries of innovation and design. The DOOGEE T20, DOOGEE T20mini, and DOOGEE T10E smart tablets are set to ignite users' imagination and redefine their digital experiences.
Discover the DOOGEE T20 Smart Tablet – Where Style Meets Substance
The DOOGEE T20 redefines elegance with its all-new colors and a sleek, refined design. The 10.4-inch 2K FullView display, surrounded by thin bezels, invites users into a world of breathtaking visuals. TÜV SÜD eye protection certification ensures a comfortable viewing experience, allowing users to indulge in their favorite content without worry.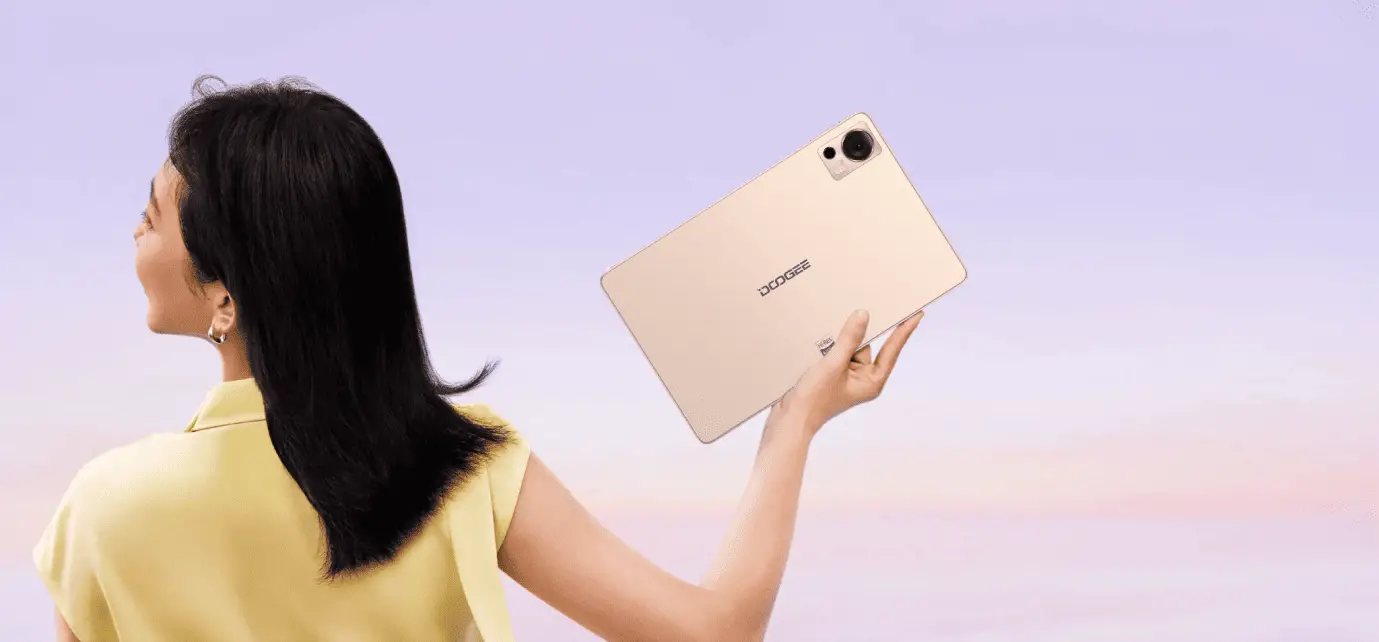 Immerse yourself in a world of superior sound with the quad-box speakers by Hi-Res, elevating audio experiences to new heights. Equipped with Widevine L1 support, the T20 enables users to stream high-definition content in stunning detail and clarity.
Powered by the formidable Unisoc T616 Octa Core processor, the DOOGEE T20 guarantees a fast and seamless gaming experience. A remarkable 15GB RAM (8GB base RAM + 7GB expansion) and a massive 256GB storage (expandable up to 1TB) cater to the needs of multitaskers and digital enthusiasts alike.
The 8300mAh ever-lasting battery, combined with 18W fast charging, ensures users stay powered throughout the day. Capture cherished moments with clarity using the Samsung 16MP main camera and 8MP front camera, making the T20 an ideal device for photography and video calls.
Enhance productivity with the magnetic keyboard and unleash your creativity with the 1024 pressure sensitive stylus, turning the DOOGEE T20 into your versatile digital canvas.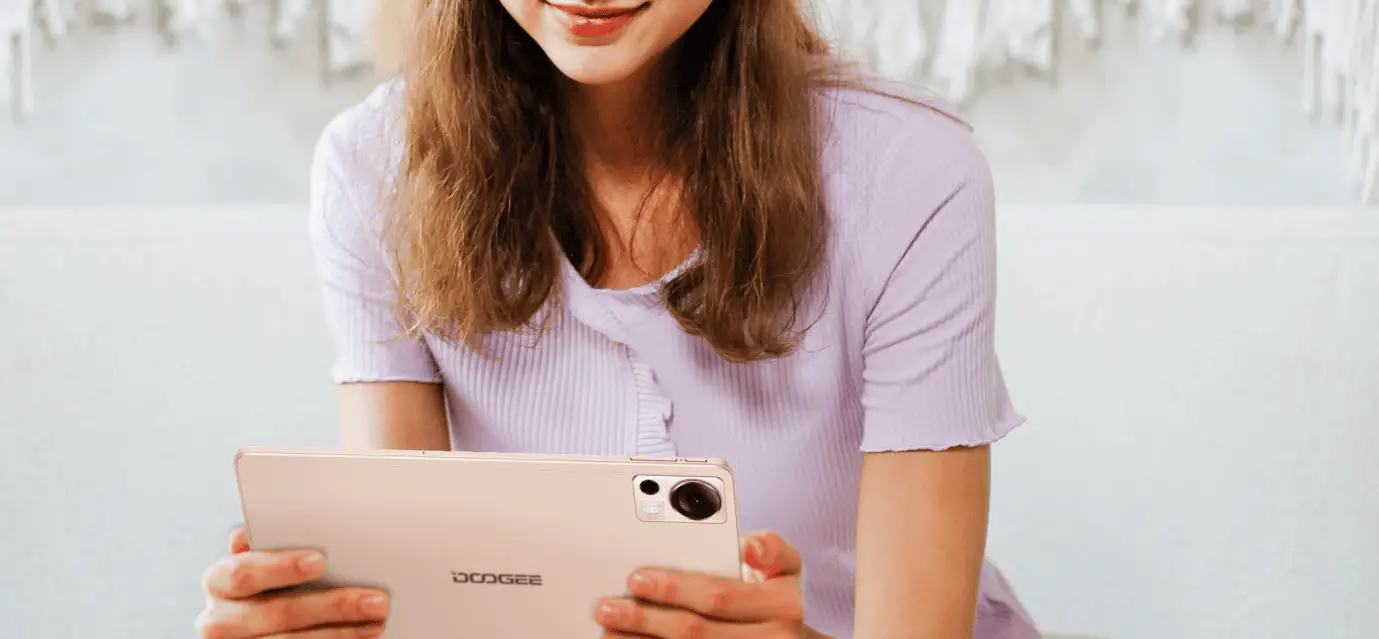 Introducing the DOOGEE T20mini Smart Tablet – Miniature Marvels
Embrace the elegance of compact design with the DOOGEE T20mini, a smart tablet that stands at just 7.4mm in thickness (202.7 x 126 x 7.4 mm). Its vibrant, colorful designs add a touch of personal flair to your digital companion.
The 8.4″ FHD+ display, certified by TÜV SÜD for blue light protection, ensures that users can enjoy their favorite content without straining their eyes. Dual stereo speakers deliver immersive audio experiences, captivating users with rich soundscapes.
Discover seamless performance with the powerful Octa Core processor (1.6GHz) and experience the versatility of 9GB RAM (4GB base + 5GB expansion). With 128GB ROM (expandable up to 1TB), the T20mini empowers users to keep their digital world close at hand.
Running on the latest Android 13 OS, the T20mini offers split-screen functionality and multi-device interconnection, making multitasking a breeze.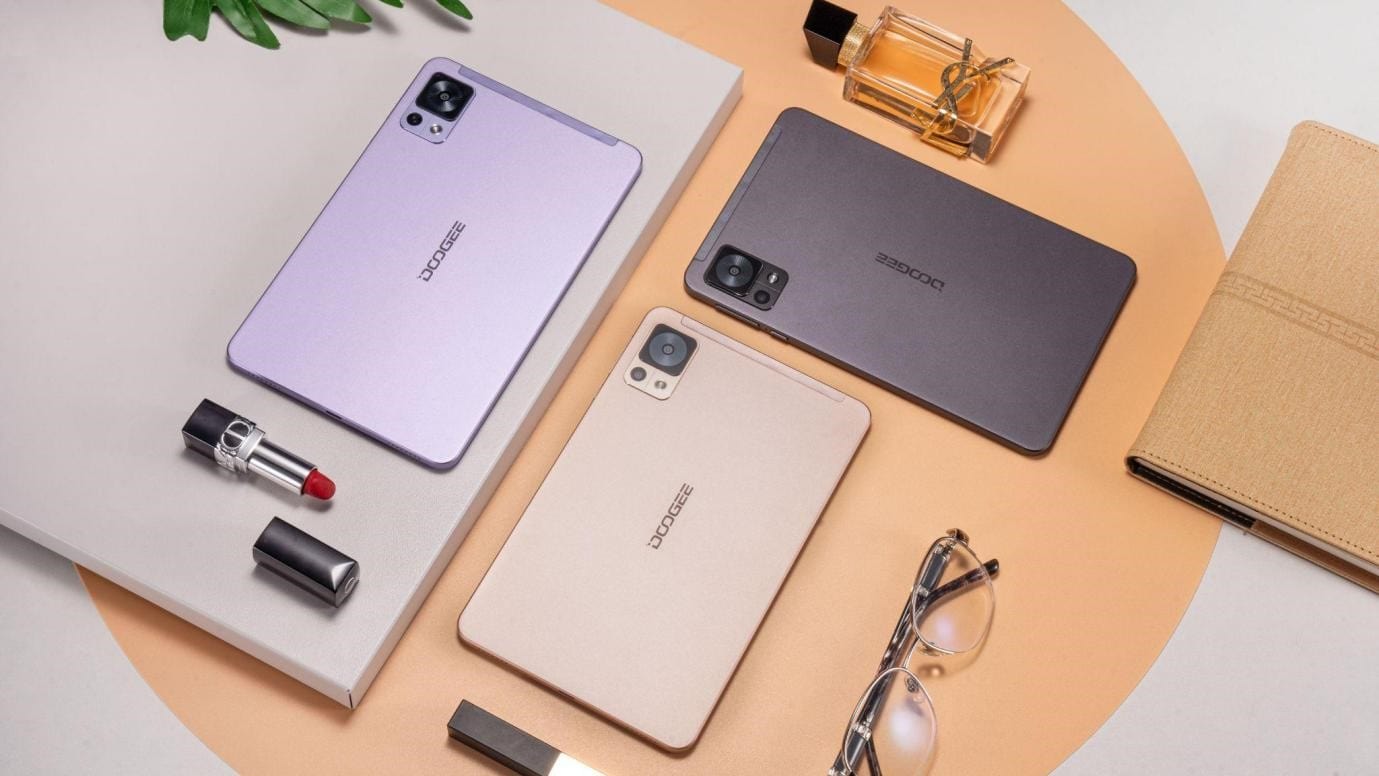 Presenting the DOOGEE T10E Smart Tablet – Unleash Your Imagination
The DOOGEE T10E embodies simplicity with its 10.1″ HD display, TÜV SÜD blue light certification, and Widevine L1 support. Experience eye comfort and indulge in your favorite content without compromise.
Dual stereo speakers take users on an auditory journey, delivering rich soundscapes that elevate entertainment and communication. The T10E runs on the latest Android 13 OS, offering a seamless and optimized user experience.
Powered by up to 9GB RAM (4GB + 5GB) and equipped with 128GB ROM (expandable up to 1TB), the T10E ensures smooth performance and ample storage space for all your digital needs.
Experience the Future of Smart Tablets
Join us in celebrating the future of smart technology at the DOOGEE New Smart Tablets Launch Eventt! Immerse yourself in a world of possibilities and let your imagination run wild with DOOGEE. The DOOGEE T20, T20mini and T10E will be available for purchase from Aug. 21st on AliExpress (T20, T20mini, T10E) , DoogeeMall (T20, T20mini, T10E), and Amazon (T20, T10E). For more information about the products or discounts, please visit our official website at https://doogeemall.com or follow us on Facebook, Instagram, Twitter, YouTube and Tiktok.