Razer has unveiled its latest gaming keyboard, the Razer BlackWidow V4 75%, a keyboard that perfectly blends gaming precision and customisation. This keyboard is constructed with a sturdy aluminium body, gasket-mounted plate, hot-swappable sockets, updated tactile mechanical switches, and dynamic Razer Chroma RGB lighting.
Barrie Ooi, Head of Razer's PC Gaming Division, mentioned, "The BlackWidow V4 75% is the result of Razer listening to the community, seamlessly merging customization with gaming. Its hot-swappable architecture, paired with our elite mechanical switches and adaptive Chroma RGB lighting, empowers gamers to tailor a keyboard that's truly unique to their needs."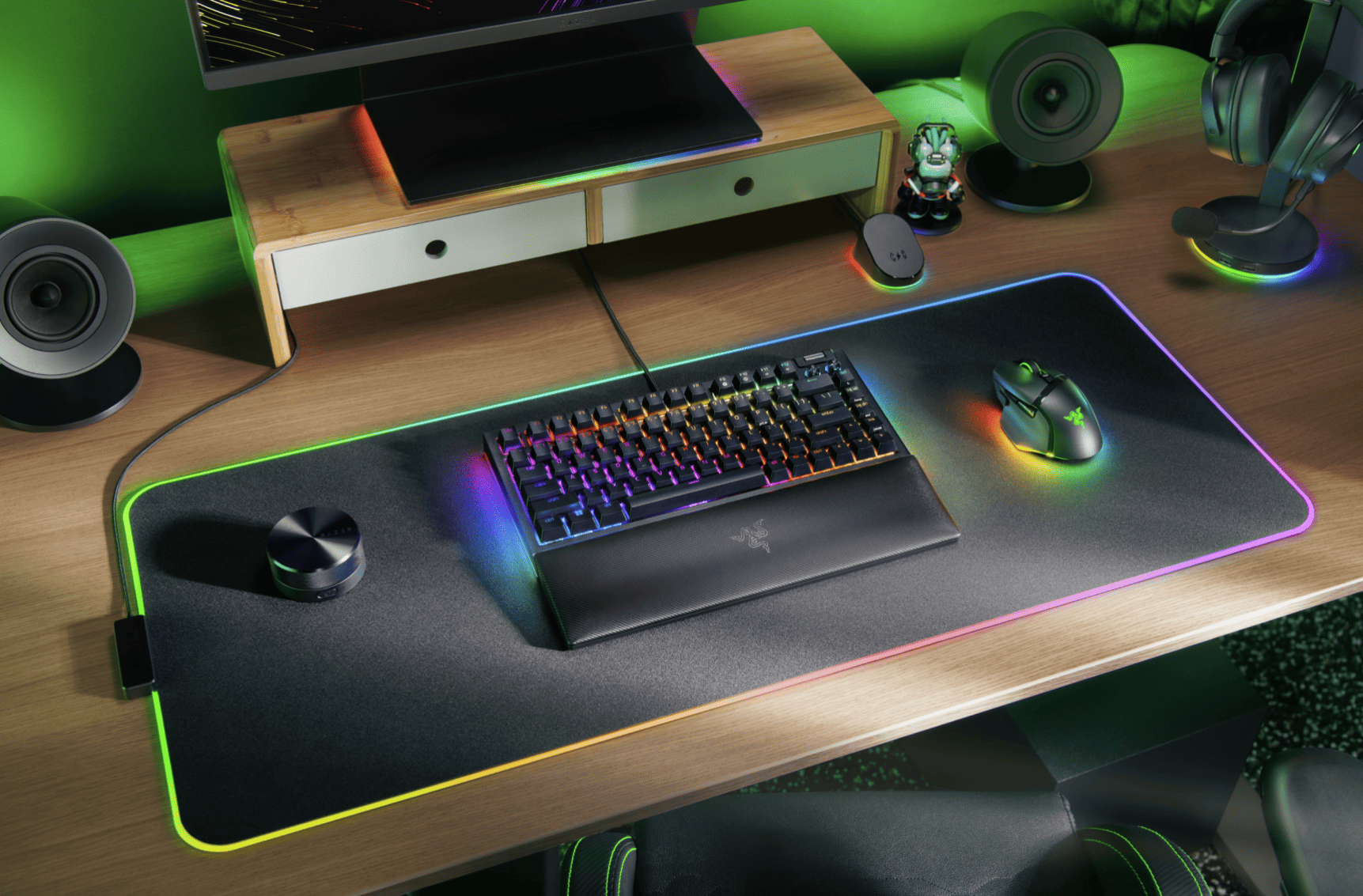 Available in both black and white variants, the Razer BlackWidow V4 75% offers compatibility with 3 or 5-pin switches, providing even more customisation options. Its innovative socketed PCB design enables users to effortlessly interchange pre-loaded switches with their preferred mechanical alternatives, granting complete control over the keyboard's tactile feedback and responsiveness.
Pre-installed with Razer's new Orange Tactile Mechanical Switches Gen-3, these switches offer an enhanced bump point and a cleaner sound profile with each keystroke. These improvements over the previous generation align with the contemporary gamers' desire for superior tactility.
The BlackWidow V4 75% is meticulously crafted with a gasket-mounted FR4 plate and incorporates dual layers of sound dampening foam. One layer resides between an already tape-enhanced printed circuit board (PCB) and the FR4 plate, while the other is situated at the base of the case to minimise unwanted pinging and reverberation.
The plate-mounted stabilizers are factory-lubed for smoother key travel and reduced rattling noises. Moreover, the PCB supports screw-in stabilisers for users who wish to switch out the stock ones. Consequently, the BlackWidow V4 75% delivers light, well-balanced keystrokes accompanied by a satisfying sound, ensuring an unmatched typing experience.
The keyboard's compact 75% layout provides essential keys while maximising space for mouse manoeuvring. Encased in a robust 5052 aluminum alloy frame, it excels in durability without compromising on aesthetics. Enhanced by Razer Chroma RGB with dual-side underglow and per-key lighting, it transforms any gaming setup into an artistic masterpiece.
Equipped with a multi-function roller and media keys, the BlackWidow V4 75% ensures convenience for various entertainment needs. Beyond aesthetics, it's packed with premium gaming features, including a polling rate of up to 8000Hz, fully programmable keys via Razer Synapse, Doubleshot ABS Keycaps, N-key rollover, and anti-ghosting.
As the latest addition to the revered BlackWidow V4 series, which includes standout models like the BlackWidow V4 Pro, BlackWidow V4, and BlackWidow V4 X, this keyboard exemplifies Razer's commitment.
For more details about the Razer BlackWidow V4 75%, please visit Razer.com.
Razer BlackWidow V4 75% Price and Availability in Australia
Razer BlackWidow V4 75% – $349.95 AUD, coming soon to Australia
Razer BlackWidow V4 75% White Edition – $369.95 AUD, coming soon to Australia