CORSAIR HS65 WIRELESS Review – Many headset users (including myself) don't actually play around with custom EQ whenever one is available. They normally just grab a headset of their choice, plug it in, and hope for the best, relying on the default sound signature coming from the manufacturer or factory.
But the CORSAIR HS65 WIRELESS proves that it doesn't have to be that way. A personalised gaming headset will sound better to its wearer because each of us has our own sound preference when it comes to gaming, music listening, and movie watching. I'm a bass player, so I definitely like to hear bass in songs, but others might actually prefer a more balanced sound signature, for example.
Thanks to CORSAIR's SoundID integrated technology from Sonarworks, customizing the headset's audio profile to your hearing preferences is super simple and fun to set up.
CORSAIR HS65 WIRELESS Review – Unboxing and Packaging Contents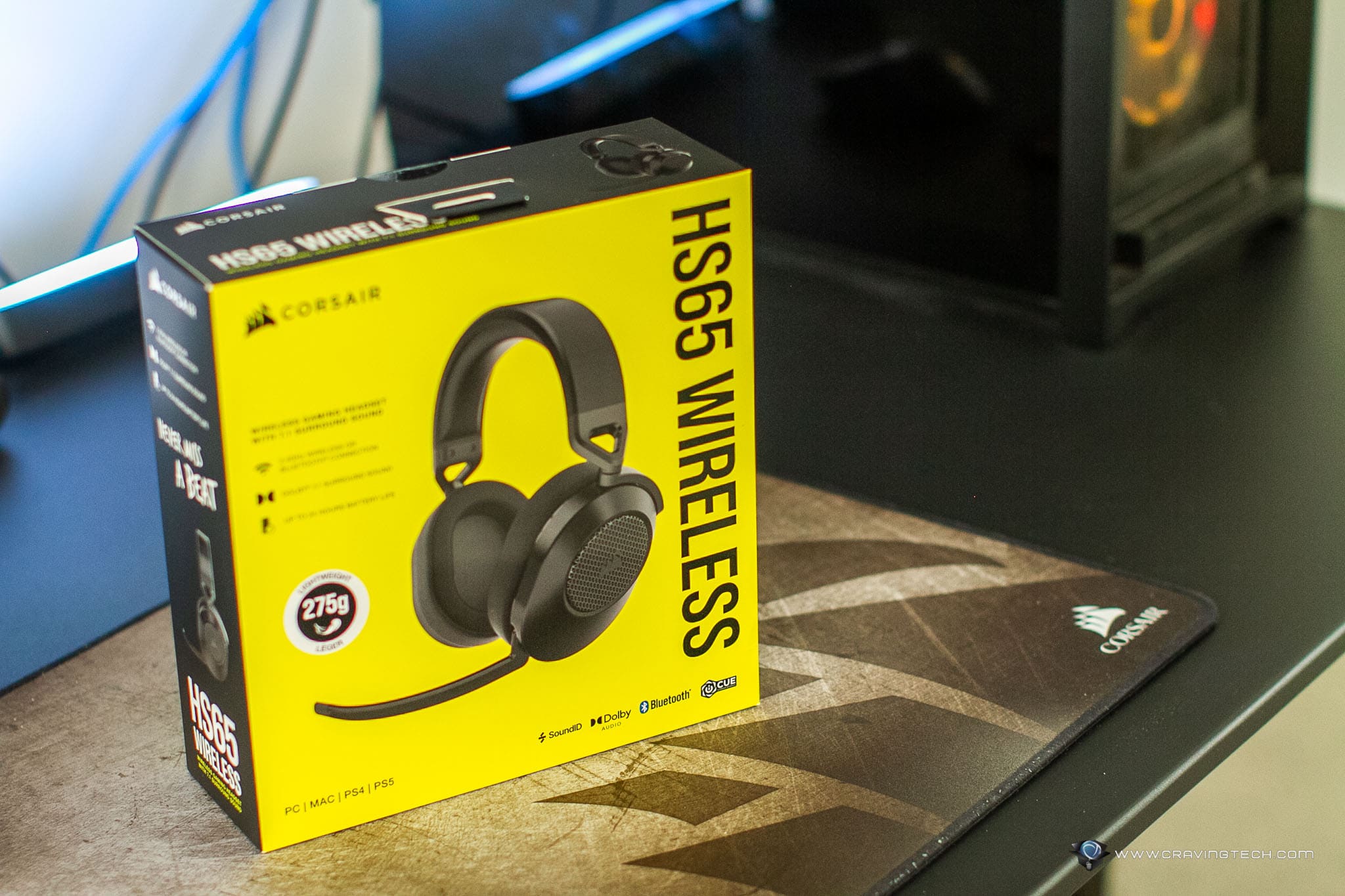 CORSAIR HS65 WIRELESS Review- Design and Features
Okay, so let's start with SoundID. Rather than trying to understand the EQ's complex sliders of sound curves, you just pick a loopable music from the list and pick whether you like option A or B (each with different sound signatures). Do these a few times with different tweaks here and there, and you're done. You can even compare the default sound of the headset and how it sounds now after you tweak it through SoundID's series of steps. The difference, in my opinion, is pretty night and day.
This makes every CORSAIR HS65 WIRELESS unique from one another, but most importantly, your headset will sound exactly how you want to hear it. That brings value to the headset, and you'll be less likely to complain about a headset's sound signature, especially if you are not used to tweaking sound curves and whatnot.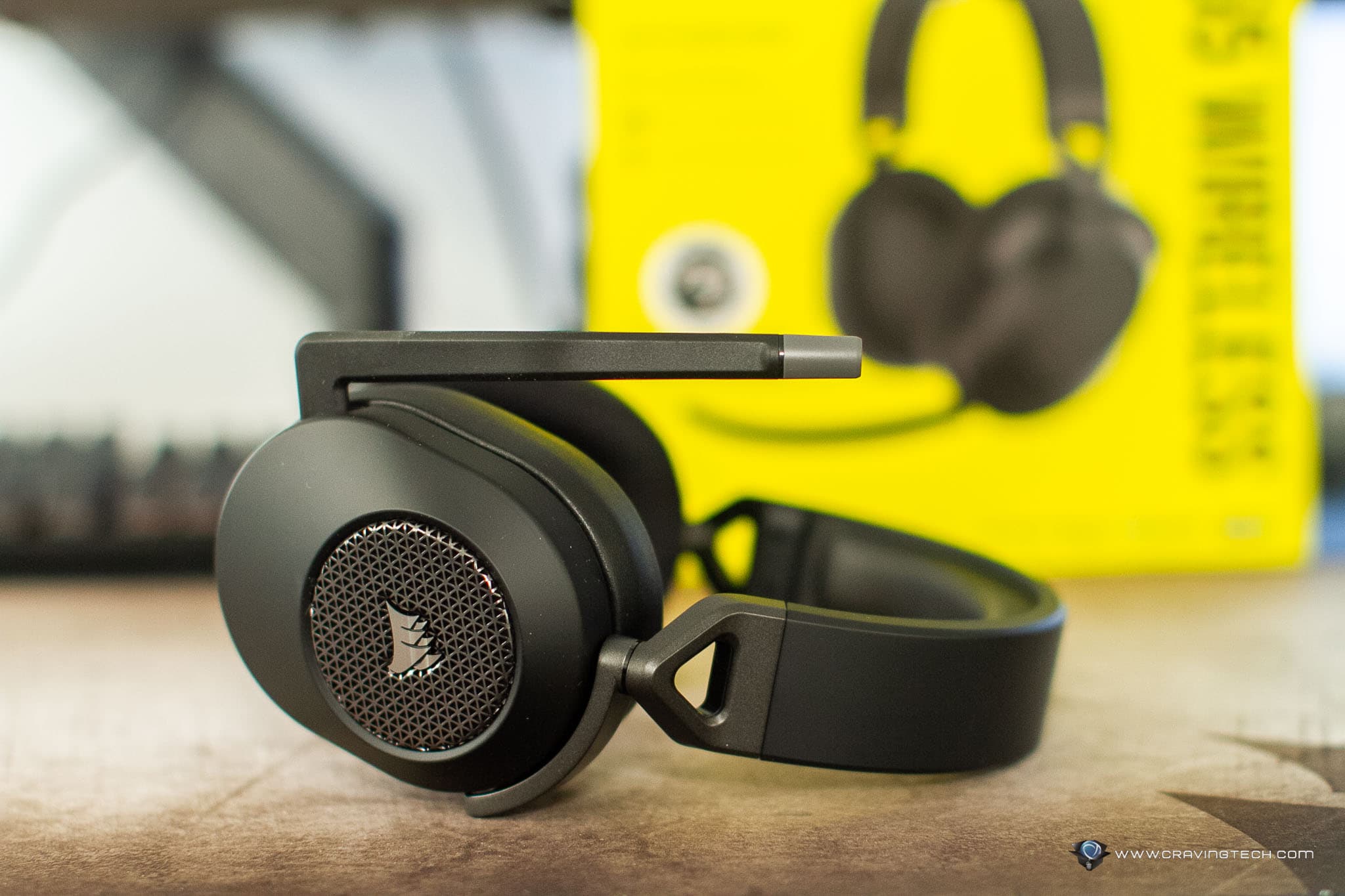 Design-wise, the headset itself looks pretty good with durable aluminium construction and detailed craftsmanship. What surprises me the most is how lightweight the headset is the moment I lift it up from the packaging. At just 275 grams, this is definitely one of the lightest gaming headsets around. In comparison, the similar COSRAIR HS65 SURROUND weighs 282 grams, CORSAIR HS80 RGB WIRELESS weighs 368 grams, and CORSAIR Virtuoso RGB Wireless XT weighs 382 grams.
Obviously, a headset can be heavier because it has more stuff inside and usually sounds much better. But if you are not an audiophile and you don't even know what 24bit/96KHz is, you'll be very pleased with the CORSAIR HS65 WIRELESS.
Apart from being comfortable due to the light feel, the memory foam is also breathable, and the whole ear cups go around the ears (and not on the ears). All these are thumbs up in the comfort department.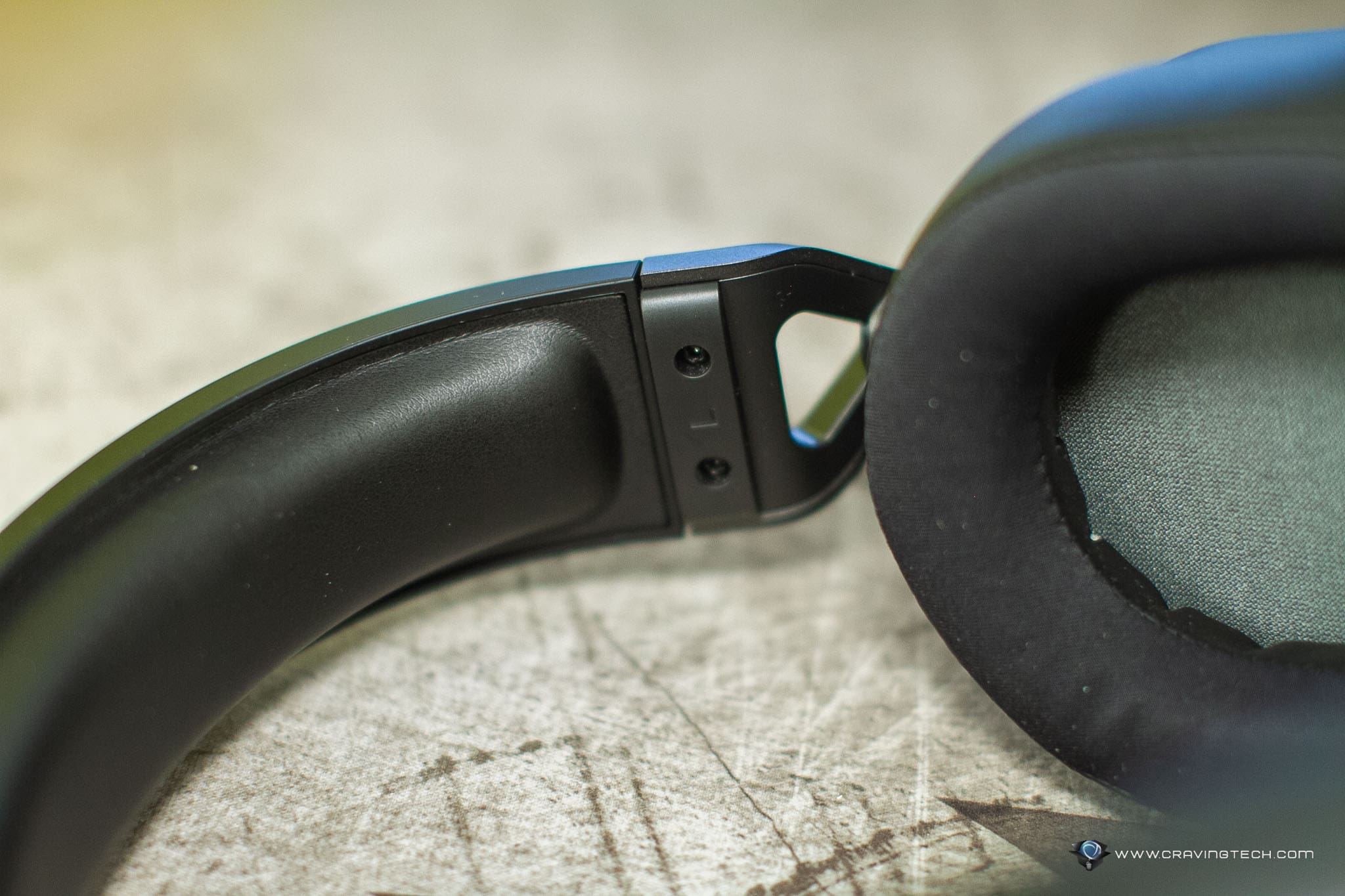 I've used it to watch movies and play different kinds of games like Uncharted 4, Diablo IV, and Overwatch 2. The headset gives all kinds of details and immersion when playing all these different games. The sound of Wood Wraiths crumbling down in Diablo IV is very satisfying, the bullets whooshing around in Uncharted 4 feel close and real, and in Overwatch 2, I can hear all kinds of threats even before I see them, and 100% of the time, I was able to identify exactly where they are and communicated them to my teammates.
You can also switch between Stereo and Dolby Audio (Dolby Audio 7.1 surround sound) through iCUE, and that brings extra immersion when you are playing games or watching movies. Sounds feel like they are actually coming around you rather than coming from the ear cups to your ears. But if you mainly play online, competitive, FPS games, just stick to Stereo.
Microphone is muted as soon as you flip the boom up and vice versa.
CORSAIR HS65 WIRELESS supports both 2.4GHz wireless connection through the included USB dongle and Bluetooth. This allows you to connect the headset to your other gaming devices, including a smartphone or tablet, and even take calls. You can expect around 24 hours of battery life over 2.4GHz wireless and 37 hours with Bluetooth.
CORSAIR HS65 WIRELESS Review Conclusion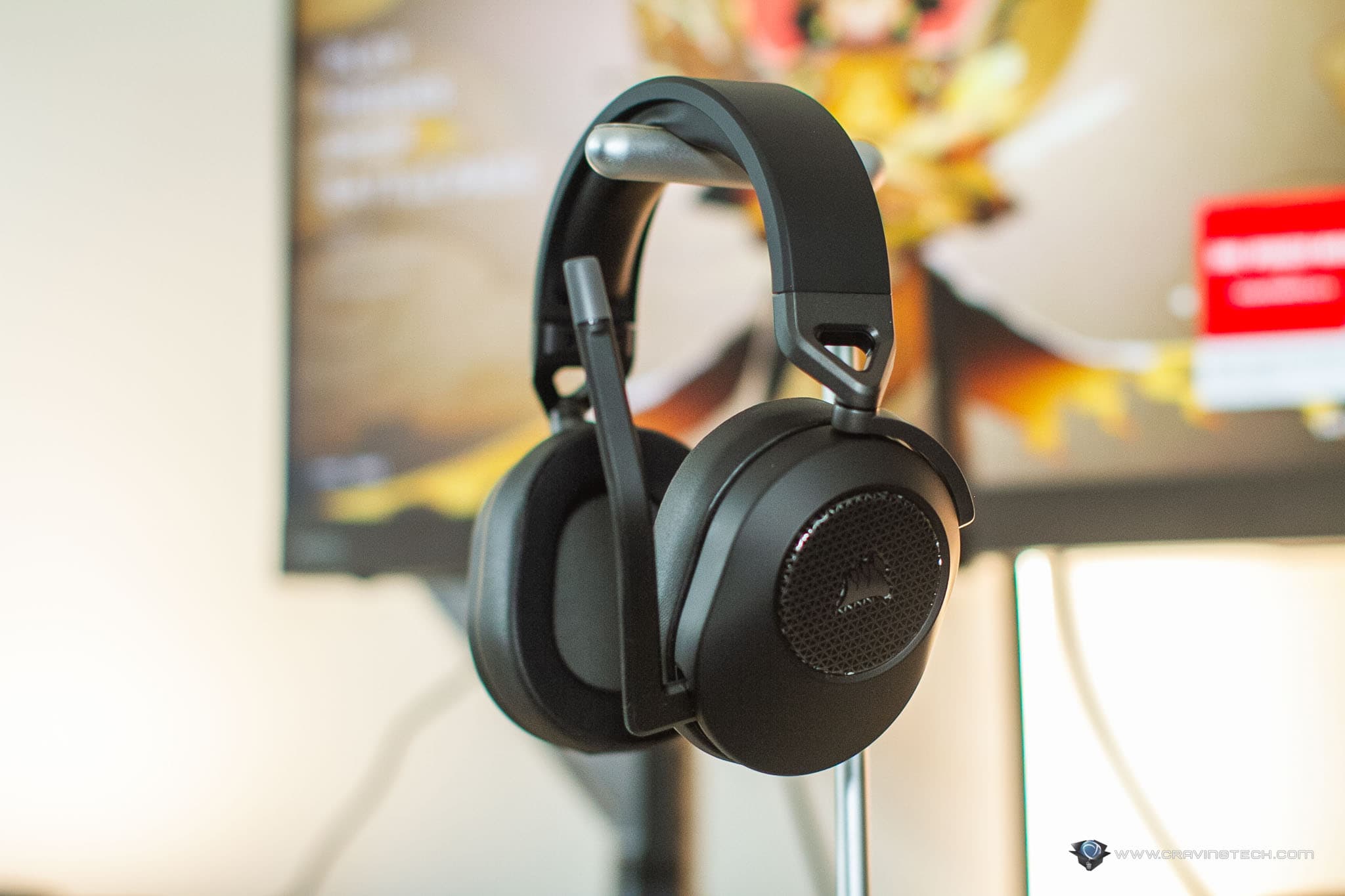 CORSAIR HS65 WIRELESS is a lightweight, comfortable gaming headset with a custom sound signature personalised to you – assuming you go through the SoundID process which is highly recommended and you only need to do this once. I like how the headset feels around my ears, the sound signature (thanks to SoundID), and the quality of sound produced overall. It's definitely nowhere near the Virtuoso RGB Wireless XT in terms of audio quality and clarity, but at AU$229, it is a good wireless gaming headset
Disclosure: CORSAIR HS65 Wireless review sample was supplied for reviewing
CORSAIR HS65 Wireless Review
Summary
Comfortable, lightweight wireless gaming headset from CORSAIR with sound personalisation feature
Pros
Good, non-boring design 
Comfortable, lightweight
Easy-to-access controls
Sound personalisation makes easy through SoundID, great for those who never tweak sound EQ or don't understand sound curves
Great audio positioning
Supports Bluetooth
Cons
Dolby Audio 7.1 is cool to have but if you play FPS games, you might just want to stick with Stereo
If you don't really care much about sound personalisation (and 7.1 surround), you can find cheaper, wireless gaming headset out there
No RGB, but you do get more battery life